Sandoval criticizes Obamacare, urges president, Congress to fix it
November 15, 2013 - 4:35 pm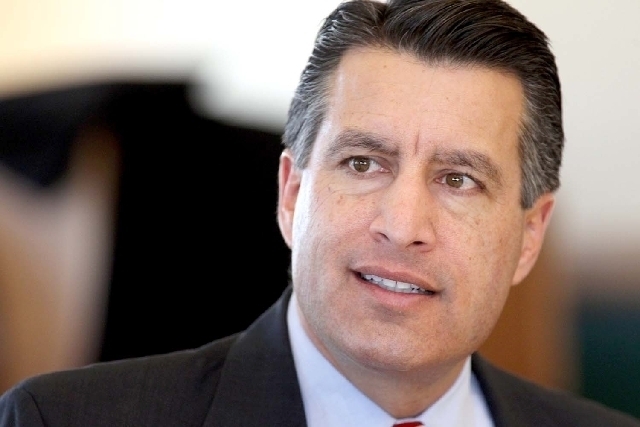 CARSON CITY — Gov. Brian Sandoval said Friday that the failure of the federal government to properly implement Obamacare "has made this effort in Nevada significantly more difficult or even impossible."
He also called on President Barack Obama and Congress to reconsider the law.
Sandoval's comments came the day after Obama announced that the nearly 25,000 Nevadans who face the loss of their individually purchased health insurance plans because they did not meet the requirements of the new health care law can keep the polices for another year.
"Without a doubt, the president's actions this week are a direct acknowledgement that the law is unworkable," Sandoval said. "What's more, the announcement yesterday does not fix any problems and only adds more confusion. I strongly urge the president and Congress to reconsider this law."
Nevada officials said they do not know how or if they will be able to comply with the president's announcement.
Nevada Insurance Commissioner Scott Kipper said Thursday rescinding cancellation notices might be easier said than done.
Kipper said his office has been conferring with commissioners around the nation as well as with major carriers to try to determine what steps would need to be taken.
Sandoval made it clear that he opposed the Patient Protection and Affordable Care Act from the beginning. Nevada was one of the states to challenge the constitutionality of the law.
But he also opted to move forward with aspects of the law, including creating a state-run insurance exchange instead of letting the federal government operate the program. He also pushed to expand Nevada's Medicaid eligibility under the law. Both proposals were adopted by the Nevada Legislature.
"I opposed Obamacare from its inception," Sandoval said. "However, when the U.S. Supreme Court upheld it, every state and every American was forced to abide by it. As a state, Nevada's only choice was whether to let the federal government control the process or manage the process ourselves. We rightly opted for the latter.
"Now, despite our best efforts to comply with this ill-conceived law, the failure at the federal level has made this effort in Nevada significantly more difficult or even impossible," he said.
Contact Capital Bureau reporter Sean Whaley at swhaley@reviewjournal.com or 775-687-3900. Follow him on Twitter @seanw801.
Obamacare change: Nevada delegates' darts, laurels fall along party lines