Schirripa tackles Imus appearance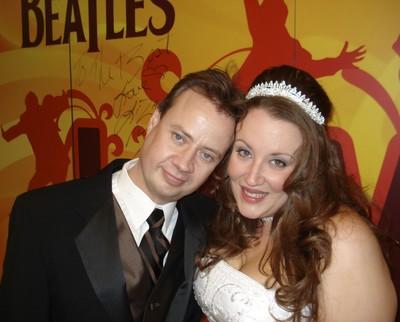 Las Vegan Steve Schirripa of "The Sopranos" is leaping from one big fight into another.
Schirripa, whose fight scene with James Gandolfini in Sunday's season premiere of the HBO hit show is garnering critical praise, is going on Don Imus' MSNBC show today.
Schirripa, a regular on Imus' show, said Tuesday by telephone he had just received a green light from HBO to make the appearance.
Imus is being suspended for two weeks, starting Monday, for referring to Rutgers women's basketball players as "nappy-headed hos."
Schirripa said, "I had nothing to do with this. I'm going on to promote 'The Sopranos.'" HBO, he said, "advised me to do it."
Rutgers head coach C. Vivian Stringer, at a news conference Tuesday, called Imus' comments "racist and sexist remarks that are deplorable, despicable and unconscionable."
Schirripa, who was the entertainment director at the Riviera and still books comedy acts at the hotel, said his raw and riveting fight scene with Gandolfini has created the biggest stir of his acting career.
"I've literally had hundreds of phone calls," said Schirripa, who plays Tony Soprano's brother-in-law.
"We did that over two days in January," he said. "I was in pain for four days. We were like two grizzly bears wrestling around.
"We're good friends so we said, 'Let's make this realistic,'" said Schirripa, a former tuxedo-clad bouncer at Paul Anka's Jubilation nightclub on Harmon Avenue, later the Shark Club and now the site of the Polo Towers.
"That was 18 years and 75 pounds ago. I was wrestling in a much smaller tuxedo back then."
His head butt of Gandolfini's nose "was real," he said, in a telephone interview.
They thought they had it choreographed, "but he zigged, and I zagged, and he went down. It was kind of scary. I apologized before he beat me up for real."
THE SCENE AND HEARD
Elton John, Steve Wynn and David Copperfield appear on CNBC's "Conversations with Michael Eisner" today. Eisner asked Wynn whether he ever gets frustrated about his not having perfect eyesight. "Oh, definitely. I get frustrated as anybody with a handicap does, on occasions … It erupts sometimes when I'm alone; Elaine will see it. I can't find something, you know, in the dim light, but usually, I'm trying to turn my handicap into an inconvenience, as opposed to some tragic thing." The show airs at 6 p.m. and reruns at 9 p.m. …
Lincoln Hudson and Jonelle DeBlanc, who met during the rehearsals of "Love," tied the knot Tuesday in the show's theater in front of more than 100 cast and crew members. Hudson plays Mr. Piggy, and DeBlanc, then a "Love" wardrobe assistant, now works in wardrobe at "Le Reve" at Wynn Las Vegas. Hudson, 38, proposed to DeBlanc, 28, last summer near a small lake in London's St. James Park, near Buckingham Palace. …
N9ne chef Barry Dakake is hosting Dinner for the Dogs next Tuesday at the Palms, with the Animal Foundation. All proceeds from the $1,000-per-person event goes to Lied Animal Shelter. Information: Jeanne Galindo, 656-3511 or jgalindo@vegas.com.
SIGHTINGS
About 150 local extras, in the casino Tuesday at Caesars Palace for a roulette scene for the final episode of "The Sopranos." Gandolfini and stunner Sarah Shahi are in town to shoot gambling and poolside scenes. … Josh Groban, backstage for a meet-and-greet after attending Blue Man Group on Monday at The Venetian. … Pop singer Ashlee Simpson and Fall Out Boy bassist Pete Wentz, canoodling in one of Jet nightclub's VIP sections Monday at The Mirage. Also at Jet, Groban and band Gym Class Heroes. …
Motley Crue's Vince Neil, participating in Beachers Unprofessional Bowling Association at Lucky Strikes Lanes on Monday at the Rio.
THE PUNCH LINE
"Cold for spring isn't it? It was so cold up there at Yankee Stadium, the beer was cold." — David Letterman
Norm Clarke can be reached at 383-0244 or norm@reviewjournal.com. Find additional sightings and more online at www.normclarke.com.
NORM CLARKEMORE COLUMNS