Schroder attracts four opponents for Henderson council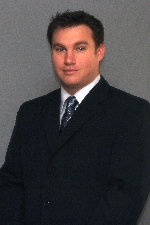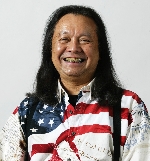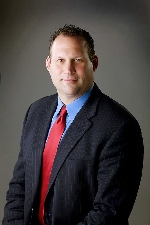 After two previous bids, including a narrow defeat at the hands of the current mayor, Tom Wagner hopes to finally win his way onto the Henderson City Council, this time in Ward 1.
To do that, however, the longtime Las Vegas police officer will have to overcome talk of so-called "ward shopping," not to mention a one-term incumbent with some serious backing in the community.
Gerri Schroder's long list of supporters includes such prominent names as Rep. Shelley Berkley, former Sen. Richard Bryan, Henderson Mayor Andy Hafen and former Mayor Jim Gibson.
But Wagner boasts backers of his own: Henderson City Council members Kathleen Boutin and Steve Kirk and Clark County Commissioner Steve Sisolak.
Schroder and Wagner aren't the only choices on the ballot, either. Samuel Cohoon, Edward Hamilton and Ray Mollinado are all in the nonpartisan race in Ward 1.
Early voting begins Saturday for the April 5 primary election.
Wagner moved into Ward 1 in early January, but he settled in Henderson 22 years ago, when he chose a home in Green Valley over a less expensive house elsewhere in the valley because it seemed like a better place to raise a family, he said.
Earlier this year, Wagner fought off a residency challenge to his candidacy, explaining in the process that he recently divorced and decided to downsize to a smaller home in Ward 1 because his children are grown and he wanted to save on utility costs.
Besides, Wagner said, City Council members are elected at large by voters from across Henderson, "so everyone gets to have a say."
But Schroder insists the residency issue matters.
"I just don't understand how you can represent a ward you've never lived in," she said. "I didn't just move into a ward to run for office."
For her part, Schroder has lived in Henderson for 20 years, all of it in Ward 1. She was first elected to the council in 2007, but she said she has been volunteering in the city since 1994.
Schroder said her decision to run again could not have been easier.
"It's public service. This something I've always wanted to do. This is something I love to do," Schroder said.
If re-elected, she plans to spend her second term helping the city's gradual economic recovery by working to lure new businesses and retain existing ones.
Wagner said Schroder and others with the city haven't done a very good job of that lately as evidenced by the departure of online shoe retailer Zappos and Ford Motor Credit.
"That's 1,800 jobs," he said. "I really don't think we were proactive in keeping those businesses."
Wagner also criticized the city for instituting an employee buyout program that mostly benefited seasoned employees close to retirement when targeted layoffs would have been the more financially prudent thing to do.
Wagner has worked as a Las Vegas police officer for 22 years and currently is a sergeant over the missing persons detail.
In 2007, he came within 169 votes of upsetting then City Councilman Hafen in Ward 2.
When Hafen was elected mayor in 2009, Wagner was one of 14 applicants for the vacant Ward 2 seat that eventually went to Debra March.
If elected, Wagner said he would push for the city to scale back on generous public employee salaries and benefits like the ones he has enjoyed himself.
Wagner acknowledged that he has benefited personally from police contracts that were negotiated during "fat times" in the valley. Since then, he said, he and his fellow police supervisors have given back some of their perks, and it's time for other public servants to do the same.
Wagner, 45, will be eligible to retire from the Metropolitan Police Department later this year. He said he hasn't made a final decision yet, but he is considering ending his career so he can spend time with his grown children and focus full time on City Council business.
At 25 years old, Cohoon is the youngest candidate in Ward 1.
He hopes his first run for elected office will inspire more young people to get involved, ideally by voting for him on Election Day.
The 20-year resident of Henderson understands the human toll of the current financial downturn better than most. He spent about a year unemployed before landing work as a pizza delivery driver.
His goal is to start a business one day.
"I want to be my own boss and not have someone telling me what to do and when to do it," he said.
Then there is Hamilton, who began as "The Frugal" and wound up a "Toughguy."
The 68-year-old insists he is "pushing everyone to the right" in the Ward 1 race with his crusade against city salaries, which he wants to cap at $100,000, including benefits.
Hamilton said council incumbents are content to lay low and collect union endorsements just to stay in office.
"It's like a symbiotic relationship between the candidates and the special interests, with the taxpayers getting screwed along the way," he said.
Hamilton initially filed under the nickname "The Frugal," but he changed it to "Toughguy" after the city clerk's office informed him that his first choice was not allowed under state election law.
Last year, Hamilton ran as "Mr. Clean" in the Democratic primary for U.S. Senate, garnering 4,645 votes to Harry Reid's 87,388. In 2006, he ran as a Republican and lost to U.S. Sen. John Ensign.
Hamilton worked for Chrysler for 30 years. He moved from Michigan to Las Vegas in 2003 and then to Henderson in 2007.
Mollinado also is taking aim at the salaries and benefits of city employees, which he believes have grown out of control even while services to the public have shrunk.
The decision to close City Hall altogether on Fridays is just the latest example.
"They had to cut hours to cut the budget. Why didn't they just cut city employees' pay?" the 10-year Henderson resident said.
But Mollinado, 64, doesn't blame city employees for their own generous pay and benefits. The fault lies with Henderson's leadership. He hopes to see everyone on the City Council replaced.
Mollinado spent 36 years with General Telephone Corp., where he was an area manager. He retired early to care for his ailing wife until she died in 2006.
Mollinado has served on the board of his homeowners association since 2001.
Henderson City Council members are paid $44,288 a year plus benefits.
In primary races in which no candidate achieves a majority, the top two vote-getters will advance to the general election June 7.
View reporter Michael Lyle contributed to this report. Contact reporter Henry Brean at hbrean@reviewjournal.com or 702-383-0350.