Lake Mead skirts shortage for another year
August 15, 2017 - 4:23 pm
Updated August 15, 2017 - 5:59 pm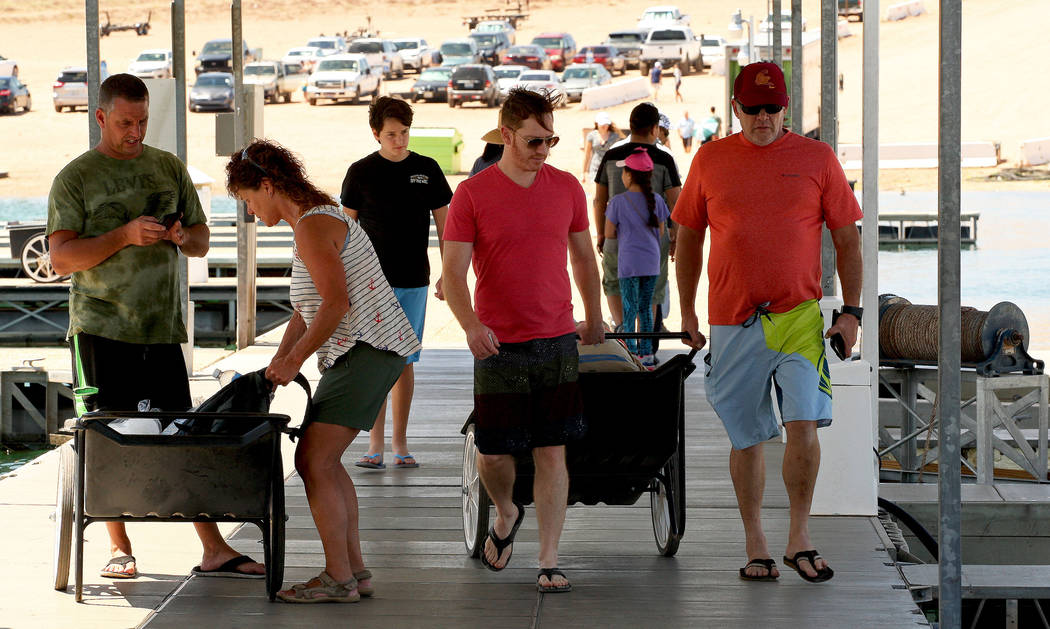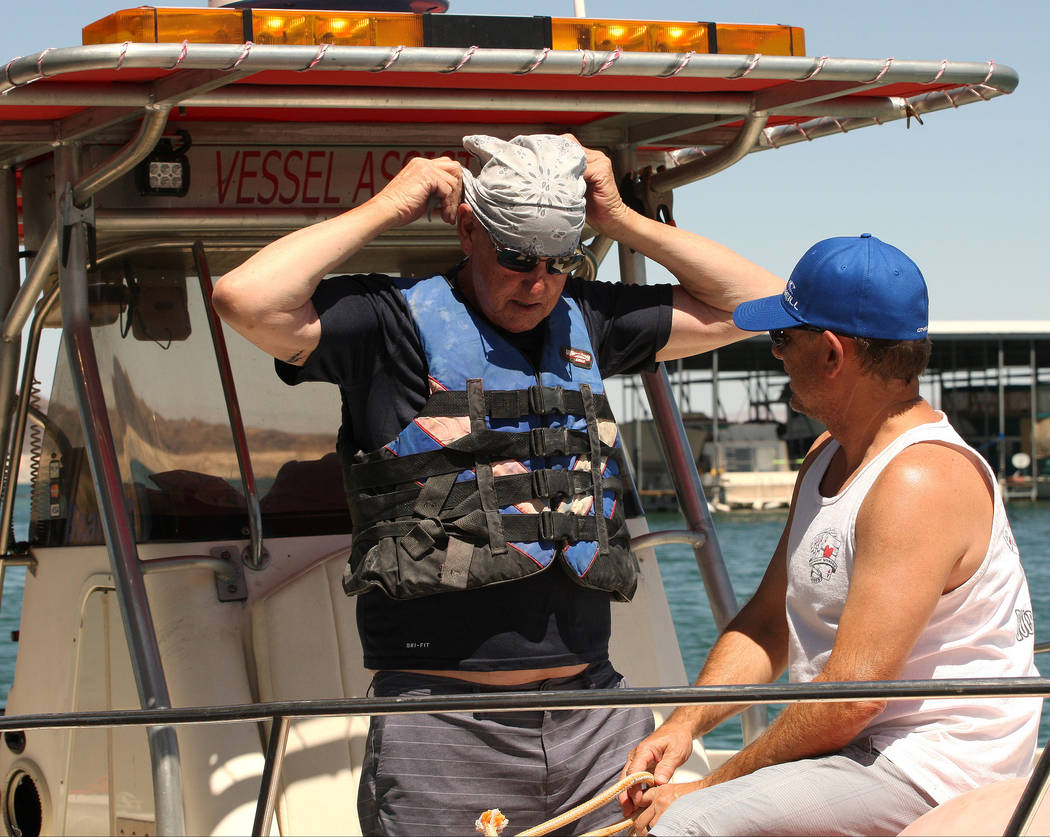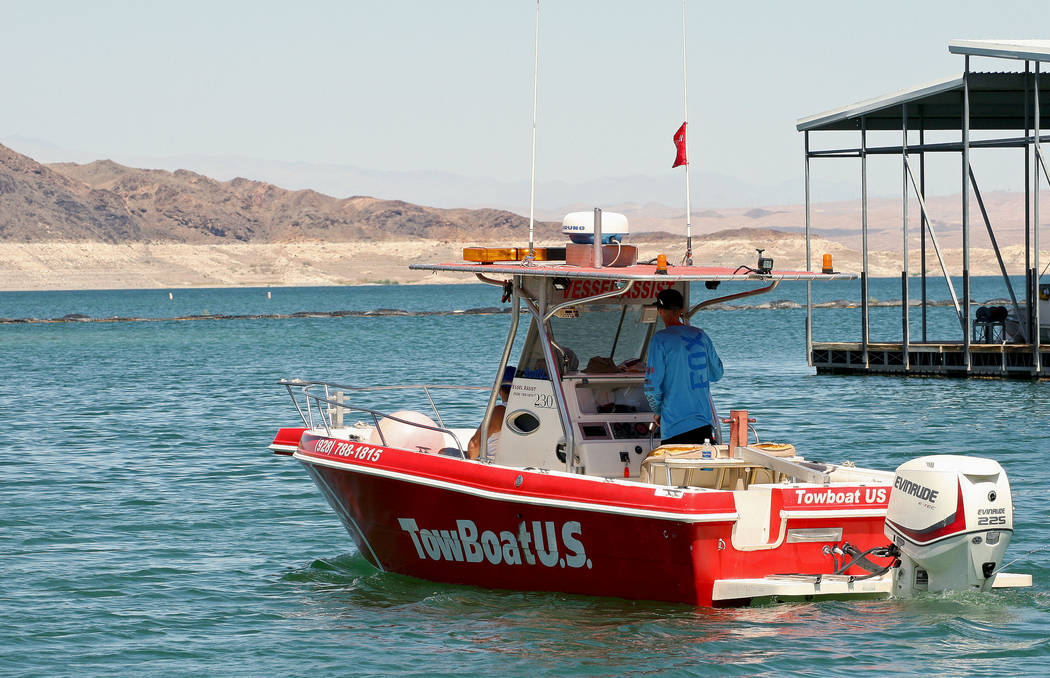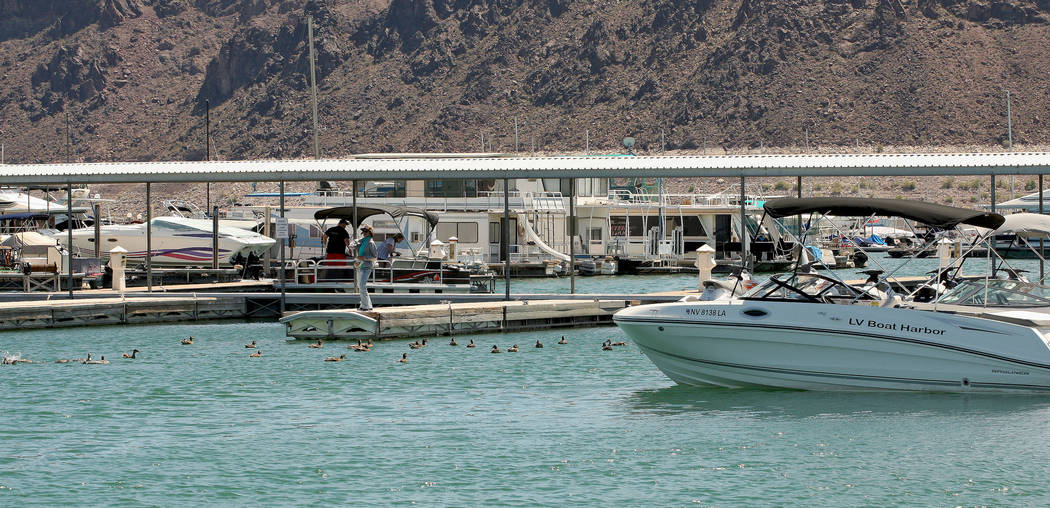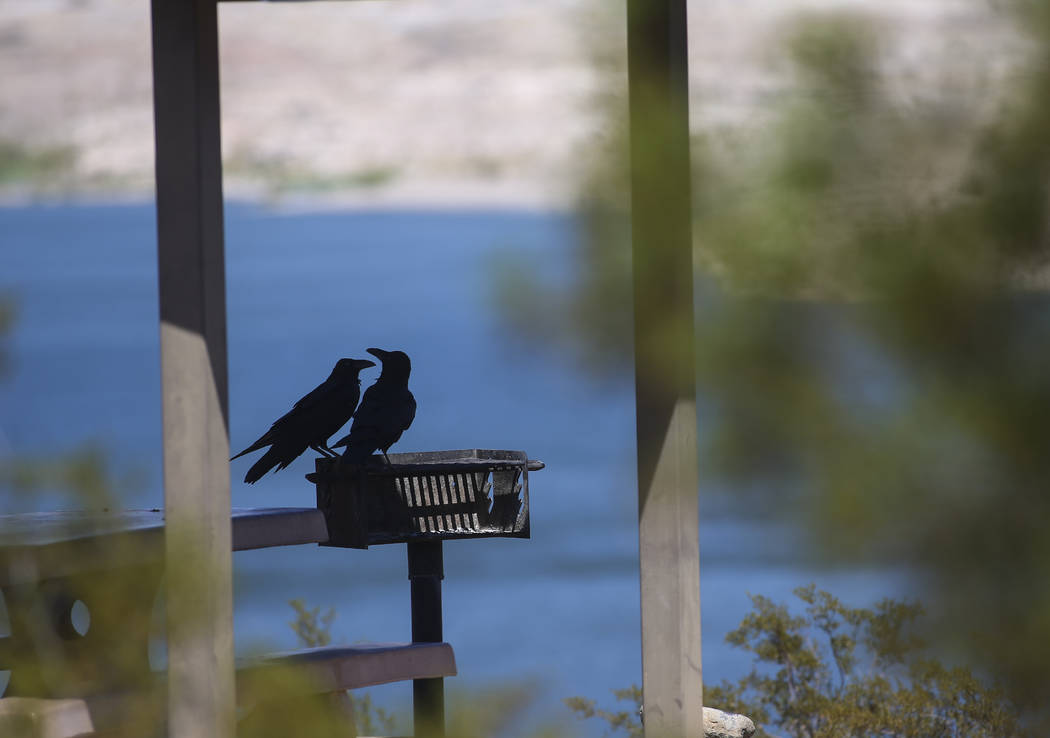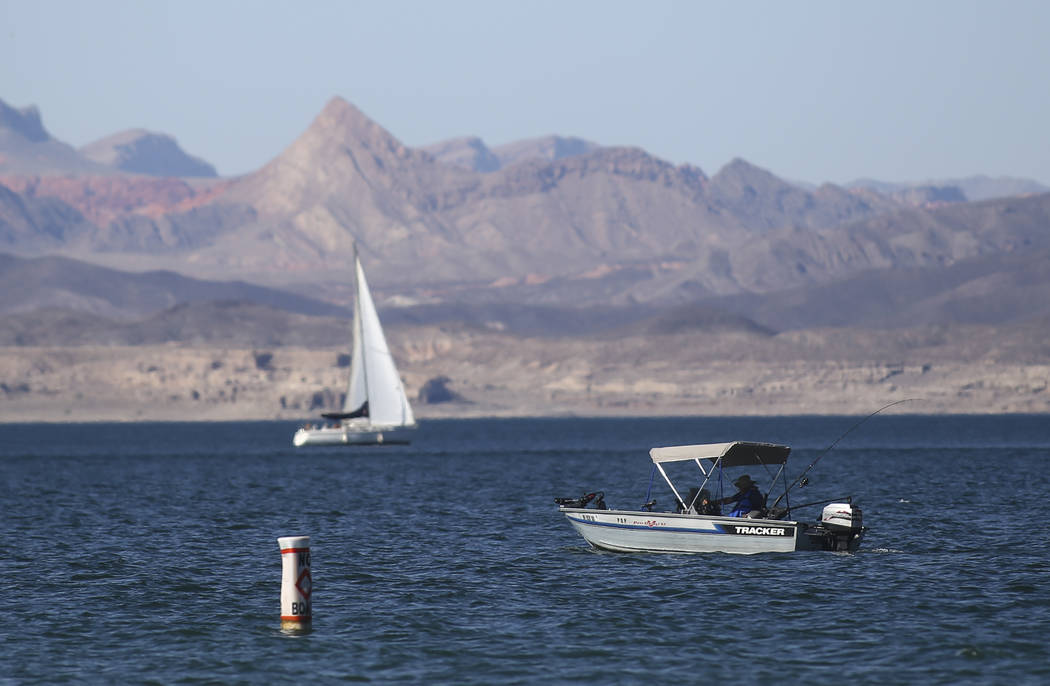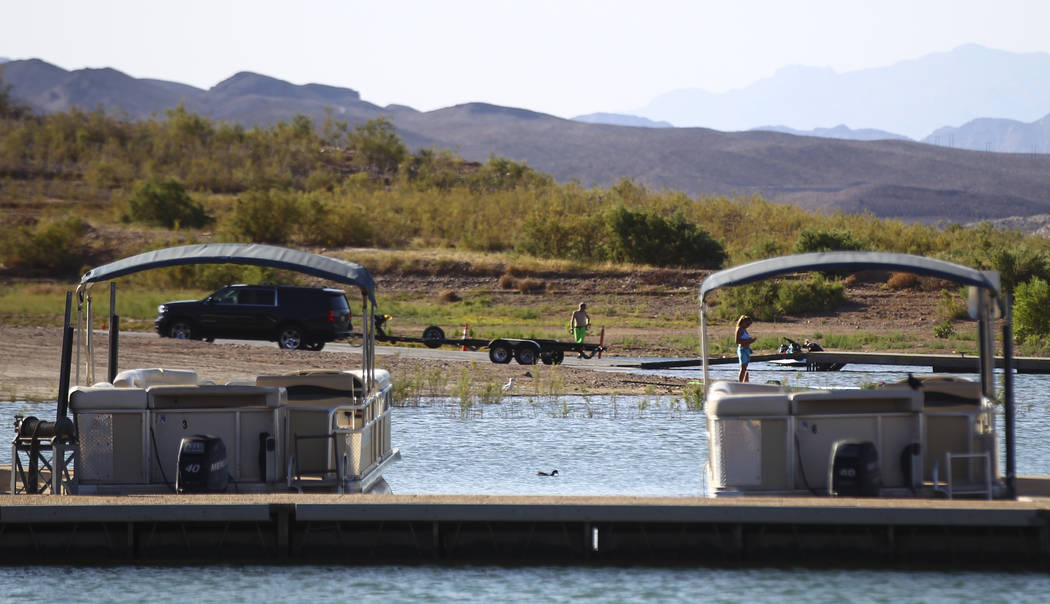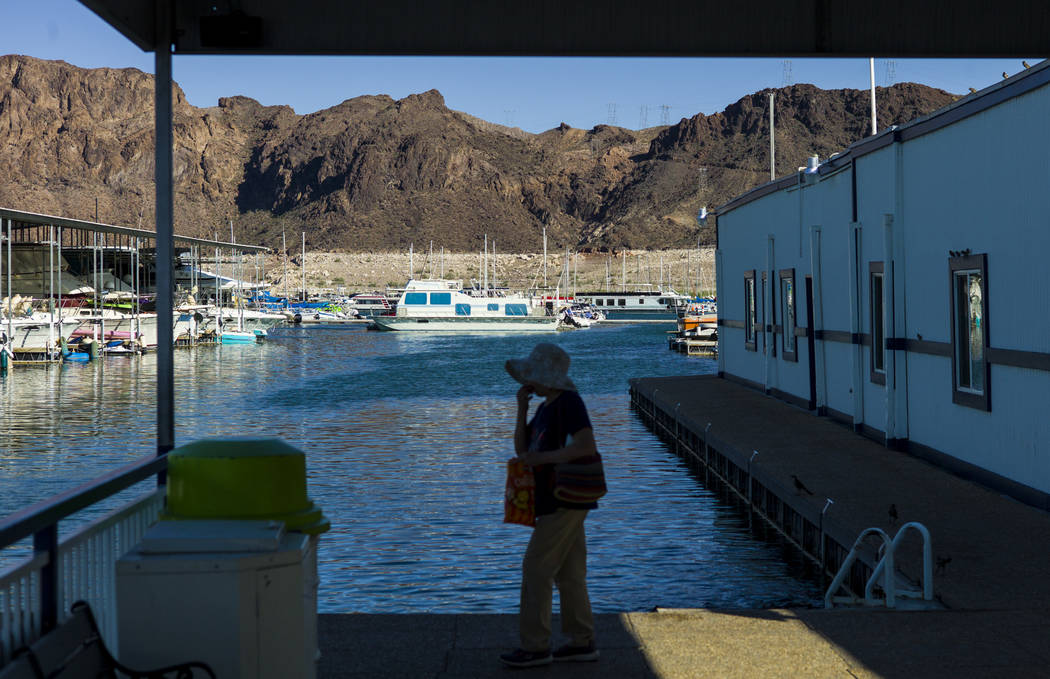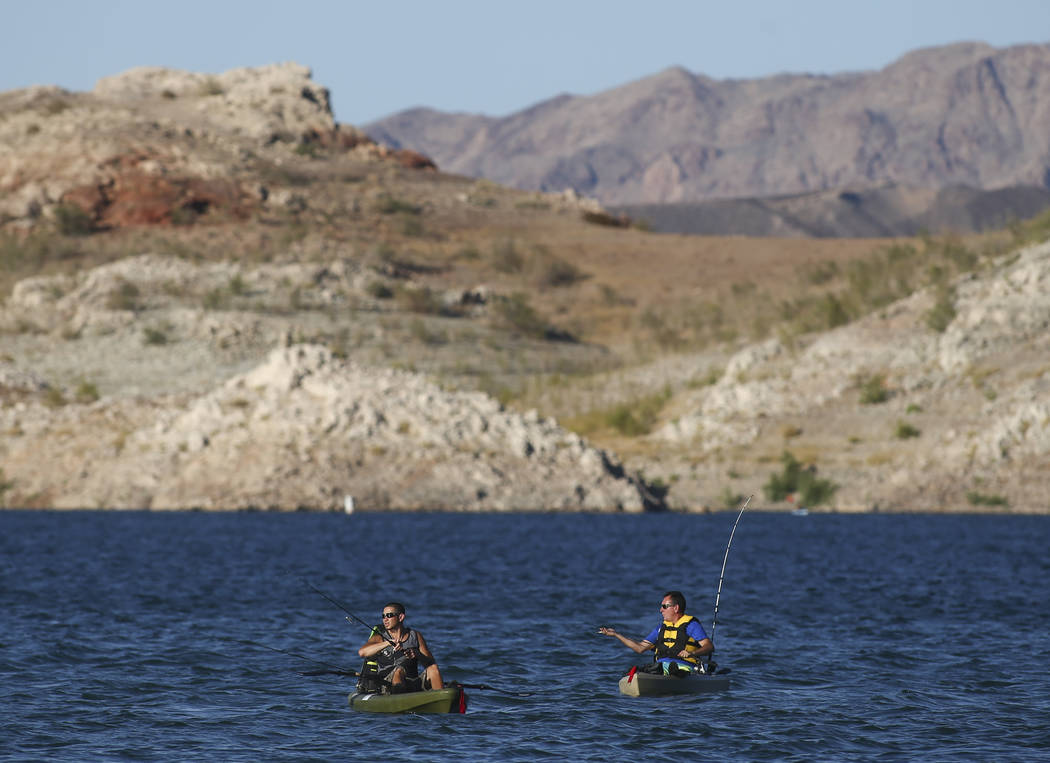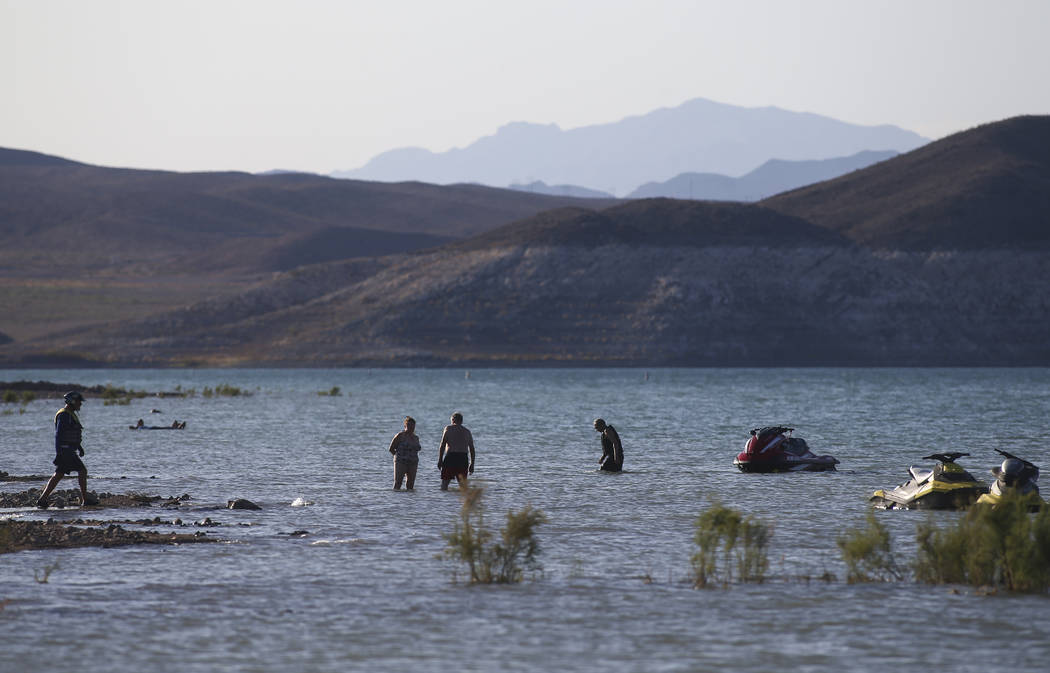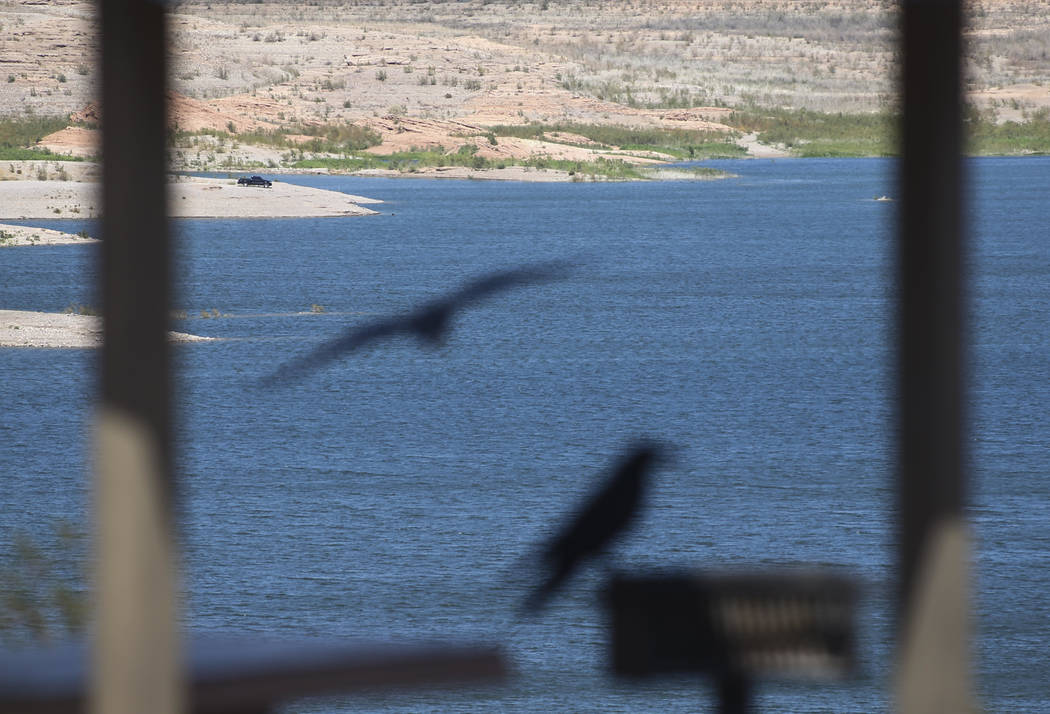 The snow has melted and the forecast is in: Lake Mead is safe from shortage for another year.
According to projections released Tuesday by the U.S. Bureau of Reclamation, the reservoir east of Las Vegas will have enough water in it on Jan. 1 to stave off a first-ever federal shortage declaration — and the mandatory water cuts for Nevada and Arizona that would come with it.
The lake is also on track to avoid a shortage in 2019, thanks to decreased demand downstream on the Colorado River and a larger-than-usual influx of water from Lake Powell upstream.
The extra water from Lake Powell is expected to raise Lake Mead's surface by more than five feet by the end of the year.
The new federal projections come as officials in the United States and Mexico finish work on a new binational agreement aimed at stretching limited resources on the Colorado and keeping more water in Lake Mead.
Negotiators from the two countries, including representatives of the Southern Nevada Water Authority, have agreed on a range of water-sharing and water-saving initiatives, including voluntary cuts that Mexico could begin taking as soon as next year to prop up the overdrawn, drought-stricken river system.

The agreement also spells out how much Mexico would have to reduce its river use during a declared shortage and how much extra water the nation would get in the event of a surplus on the Colorado.
The new pact, known as Minute 323 to the Mexican Water Treaty of 1944, extends many of the provisions of an earlier treaty amendment approved in 2012 and set to expire at the end of this year. For example, Mexico will be able to keep storing some of its river allotment in Lake Mead, and U.S. water agencies will be able to continue to invest in infrastructure improvements south of the border in exchange for a portion of the saved water.
The water authority board is expected to vote Thursday to sign on to Minute 323 when the agreement is finalized next month.
"It's a good deal for both countries," Authority General Manager John Entsminger said.
The most important thing about the deal is the certainty it provides, Entsminger said. Water managers in both countries will now know what to expect should the river continue to shrink.
"It's a big deal because the last thing you want is uncertainty when you get into a shortage condition," he said.
The voluntary water cuts Mexico would take under the treaty deal hinge on a separate but related pact being negotiated by water officials in Nevada, Arizona and California.
The three states have agreed in principle on the so-called Lower Basin Drought Contingency Plan, under which Nevada, Arizona and, eventually, California would voluntarily leave some of their river water in Lake Mead when the surface of the reservoir falls to certain trigger points.
Entsminger said the multistate deal is on track for completion next year despite some public spats and lingering disagreements among water agencies in Arizona and California over how the voluntary cuts should be made in each state.
"I do believe it will happen," he said.
The Colorado River gets most of its flow from mountain snow in Colorado, Utah and Wyoming that melts between April and July. The river carried with 14 percent more water than usual this year, thanks to above-average snowfall in the region.
The coordinated rise and fall of Lake Mead and Lake Powell are governed by downstream demand and a complicated operational framework, implemented in 2007, that is designed to protect minimum water levels in the nation's two largest man-made reservoirs through 2026.
The Las Vegas Valley relies on Lake Mead for 90 percent of its drinking water supply. The surface of the reservoir now sits at about 1,080 feet above sea level, roughly 130 feet lower than it was before the current drought began on the Colorado River in 2000.
Contact Henry Brean at hbrean@reviewjournal.com or 702-383-0350. Follow @RefriedBrean on Twitter.
Downstream demand sinks to 25-year low
Above-average flows in the Colorado River helped keep Lake Mead out of shortage for another year, but the real news is on the demand side.
Over the past year, Nevada, Arizona and California combined to use less than 7 million acre-feet of river water for the first time in 25 years.
Colby Pellegrino, Colorado River programs manager for the Southern Nevada Water Authority, said the decline in demand is proof that conservation efforts on the Colorado are making an impact.
The last time the three lower basin states combined to use less than 7 million acre-feet of river water was in 1992, when the region was home to roughly 7 million fewer people than it is now.
"We've successfully decoupled our economic prosperity from our water use," Pellegrino said.
One acre-foot of water is enough to supply two average Las Vegas homes for a little over a year. Nevada gets 300,000 acre-feet a year from the Colorado River, and most of it goes to supply about 90 percent of the water consumed by the valley's 2 million residents and roughly 40 million annual visitors.