Nevada drone industry edges closer to commercial delivery
February 22, 2017 - 6:12 pm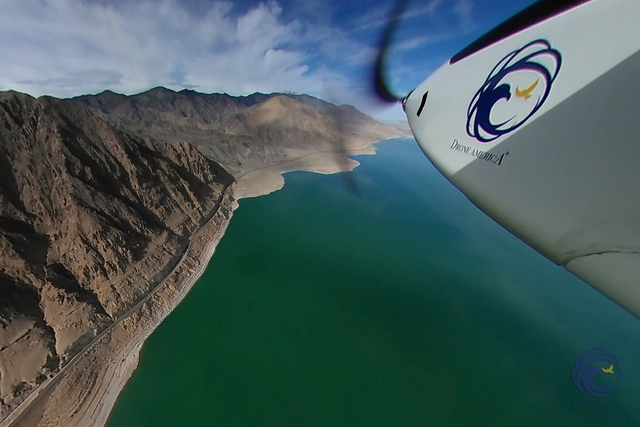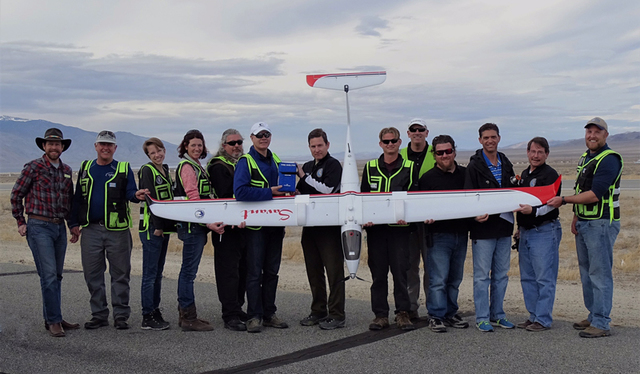 Local drone experts say the state is one "major step closer" to commercial package delivery.
Nevada-headquartered Drone America led a team Feb. 15 completing the first long-distance beyond visual line-of-sight urban package delivery in the country.
In a simulated lost hiker scenario, a fixed-wing drone — called the Savant — carried a package containing emergency supplies at an elevation of 1,500 feet in a roughly 39-mile loop from the Hawthorne Industrial Airport.
"Nevada is changing the future of transportation," said Governor Brian Sandoval in a statement.
Mike Richards, CEO and Founder of Drone America, said the operation paves the way for drones to play a humanitarian role.
"Remote critical package delivery can include such items as medical equipment and supplies such as vaccines, EpiPens, anti-venom, even a Search and Rescue survival package," Richards said in a statement.
Hawthorn was also where the first urban drone delivery was performed last spring.