Population of Devils Hole pupfish surges in latest count
October 11, 2018 - 11:09 am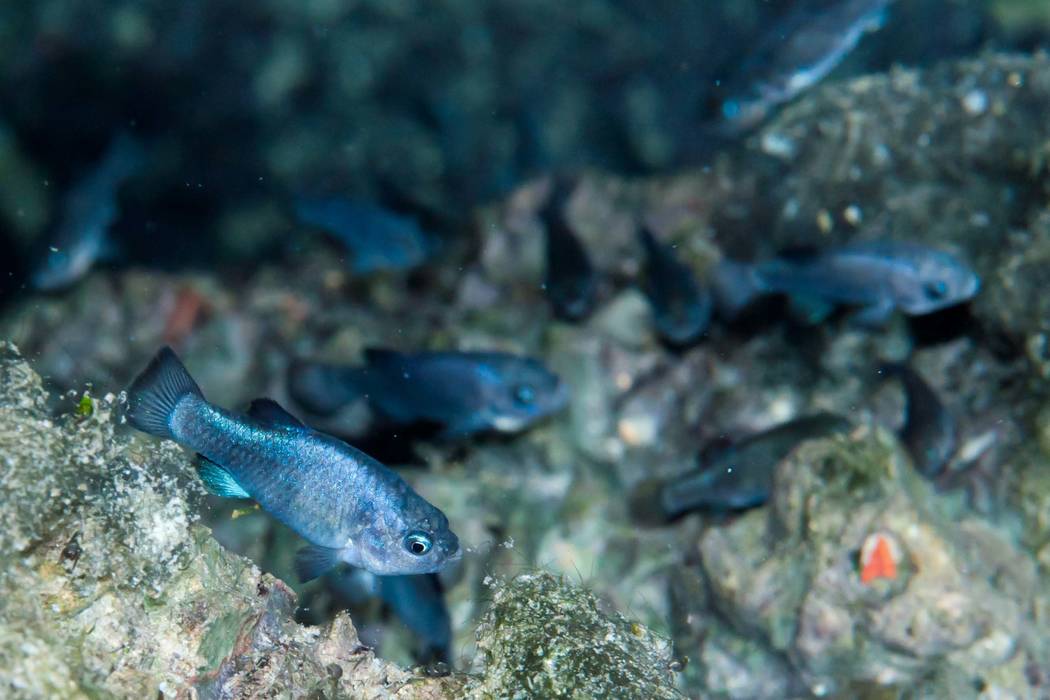 The Devils Hole pupfish had a productive summer in the water-filled cavern it calls home 90 miles west of Las Vegas.
During a population survey late last month, researchers counted 187 of the endangered fish, the highest autumn total in 15 years.
The numbers were announced Wednesday by the National Park Service, which manages Devils Hole in Nye County.
Millions of dollars has been spent on the inch-long, neon-blue fish since it came under federal protection in 1967.
Since being listed as an endangered species, the population peaked at 544 in 1990 and bottomed out at 35 in the spring of 2013.
The fate of the fish is in the hands of the Park Service, the Fish and Wildlife Service and the Nevada Department of Wildlife.
The population is counted twice a year by scuba divers in the water and researchers on the surface. Just 87 fish were spotted in Devils Hole during the spring count in April.
In a written statement, Ash Meadows National Wildlife Refuge Manager Corey Lee said the inter-agency team is "cautiously optimistic" about the latest population estimate, which was compiled using the results of multiple counts conducted on Sept. 29 and 30.
Researchers are also encouraged by the age range and healthy appearance of the fish they counted.
"We are not out of the woods," said Kevin Wilson, aquatic ecologist for Death Valley National Park, "but this is a good step in the continued recovery efforts for this fish."
Contact Henry Brean at hbrean@reviewjournal.com or 702-383-0350. Follow @RefriedBrean on Twitter.