Senate overwhelmingly OKs bill to end 'Cadillac' tax
December 3, 2015 - 4:33 pm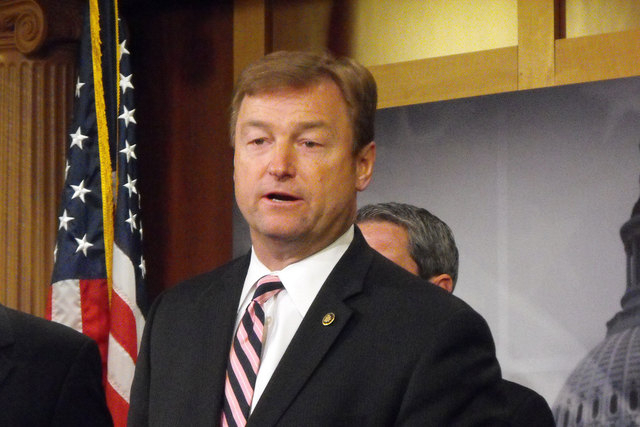 WASHINGTON — U.S. Sen. Dean Heller won a lopsided vote Thursday on his amendment to repeal the so-called Cadillac tax on expensive health insurance plans.
Approved by a vote of 90 to 10, the Nevada Republican's amendment was attached to a bill designed to repeal the Affordable Care Act of 2010, which is also known as Obamacare.
That law provides for the tax on health insurance plans costing more than $10,200 a year for individuals and $27,450 a year for families to begin in 2018. Employers will be taxed 40 percent of the cost above those limits.
According to Heller, health insurance plans covering 1.3 million workers in Nevada will be hit by the tax.
He said nationwide 151 million workers could lose insurance plans they now have.
"It is causing families to lose their doctor, costs to skyrocket, taking more money out of the hands of middle-class Americans," Heller said.
He pointed to a broad coalition that supports his effort.
"There's no opposition in America to this legislation," he said.
"Unions support this amendment. The Chambers support this amendment. Seniors support this amendment."
Thursday's vote for Heller's amendment could be viewed as mostly symbolic because both opponents and supporters concede the bill it was attached to will not become law.
If it gets to his desk, President Barack Obama is expected to veto the bill to save the Affordable Care Act, the signature achievement during his first term.
Heller has conceded that point and has expressed hope he will succeed by attaching his amendment to another piece of legislation, specifically a routine measure expected in the coming days on taxes.
Contact Jim Myers at jmyers@reviewjournal.com or 202-783-1760. Find him on Twitter: @myers_dc