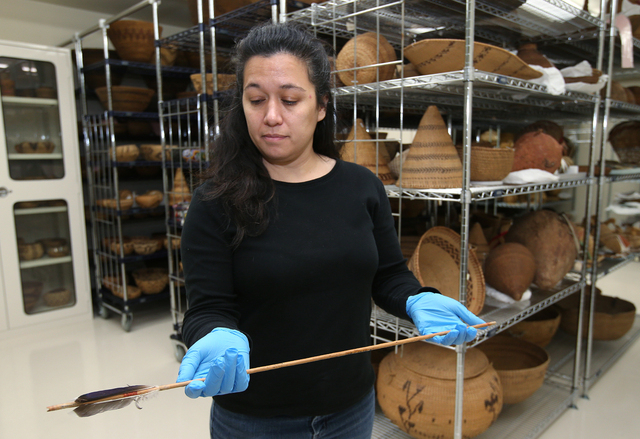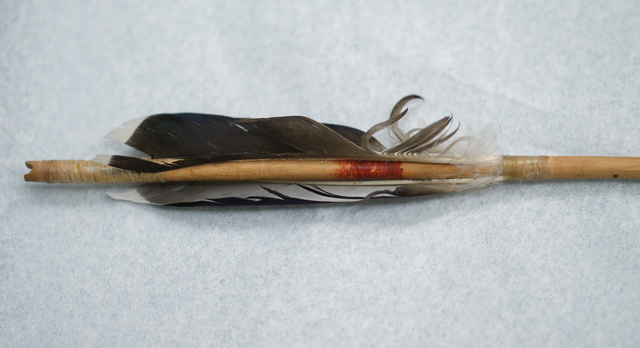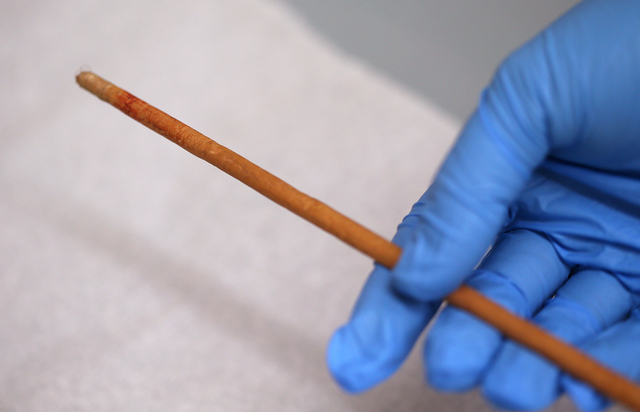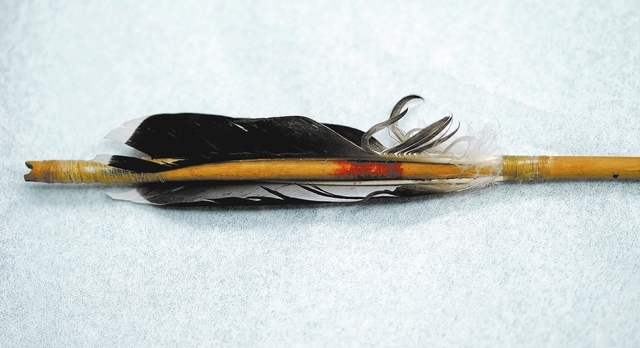 Editor's Note: Nevada 150 is a yearlong series highlighting the people, places and things that make up the history of the state.
CARSON CITY
It was no match from the start. Twelve American Indians, equipped with bows and arrows and a few old guns, were destined to lose to a well-armed, reward-hungry posse of 19 led by Nevada State Police Capt. J.P. Donnelly.
The result was eight dead on Feb. 26, 1911, at Kelley Creek, about 45 miles northeast of Winnemucca.
At least four books have been written about how Shoshone Mike Daggett and his band killed three sheepherders and a cattleman, then wandered for more than a month across desolate, frigid Northern Nevada in January and February 1911 while three posses searched for them.
Writer Effie Mona Mack called it the "last Indian massacre of the old West." Author Dayton Hyde described Daggett — who was never interviewed — as the "last free man in America."
Others incorrectly referred to it as the last violent confrontation between American Indians and whites in history, forgetting events such as the 19-month occupation of Alcatraz in 1969-71, the takeover of Wounded Knee, S.D., in 1973 and others.
Even the idea Shoshone Mike's sagebrush battle fit what historians would consider the "Old West" is a stretch. Police officers used the telephone to notify each other. Dispatches tell of how posse members, who seldom rode horses in their private lives, grew saddle sore from days and nights of rides.
But like the Pyramid Lake War in the 1860s, it was among the bloodiest fights in Nevada history.
SHOSHONE MIKE A NOMAD
What is known about Daggett is that he left the Fort Hall Indian Reservation in Idaho with his family in 1890 after losing his land to white ranchers.
For the next 20 years, he wandered through Northern Nevada and into eastern California, sometimes working on ranches, picking fruit, helping farmers with haying and living off the land, even in the sub-zero-temperature winters.
And for two weeks in February 1911, he was something of a celebrity.
Editors of the Humboldt Star splashed "Desperate Battle in Clover Valley Between Posse and Hunted Indians" across the front page of their Feb. 27 edition.
Then came the bloody details, told in the dehumanizing language people of the time used when referring to American Indians.
According to news stories, the dead included eight American Indians: four men, two women and two children.
Also killed was posse member Ed Hogle of Eagleville, Calif.
By the logic of the times, the carnage avenged the murders of stock men Pete Errammouspe, John Laxague, Harry Cambron and Bert Indiano more than a month earlier in Little High Rock Canyon in far northern Washoe County.
Bits of dead men's clothing and even their bank checks were found with the group. It was said Shoshone Mike cut off Errammouspe's moustache as a souvenir, but that never was found. Shoshone Mike's plain war bonnet became a prize for the posse and hung in the Nevada Historical Society in Reno for many years.
The American Indian fatalities were buried in a common grave.
Having no place to keep the surviving children, authorities put them in jail in Reno.
A SETUP?
Some believe Shoshone Mike and his group were framed for the crime of robbing, killing and mutilating the ranchers.
One Nevada historian said he talked to two members of the posse early in his career. He said they told him the sheepherders and the cattleman were killed by ranch hands of an eastern California ranch whose owner did not like sheep taking over open range lands in Northern Nevada used by his cattle.
The posse's primary motive was to receive part of the $15,000 reward that was put up for his capture or murder, he added.
Humboldt County Sheriff Graham Lamb wanted no part of a lynch mob, so he was given bad information by Donnelly and remained in Winnemucca during the killing.
"They wanted to make sure there was no judicial proceeding," the historian added. "In 1911 people were racist against Indians. It's tragic. But there is nothing we can do about it now."
There was no happy ending for the surviving children, either. First they were jailed in Reno. Some say they later were moved to the Stewart Indian School in Carson City.
Three of the children died of tuberculosis or fled. The 18-month-old infant, Mary Jo Estrep, was adopted by the superintendent of the reservation at Fort Hall. She worked as a teacher for 40 years and lived in a white culture with few native friends. Her only memento was a picture of her taken at the jail in Reno shortly after capture.
When discovered by news reporters in 1988, Estrep was encouraged to return to the battle site. There is no evidence she ever made that journey.
"It's in the distance, you know," Estrep told reporters about returning to an unhappy site.
Not even the mass grave was considered sacred, as the bodies were dug up and sent to the National Museum of Natural History. Following passage of the Native American Graves Protection and Indian Repatriations Act in 1990, the museum began returning the 56 remains of Native Americans found in the Great Basin.
Contact Capital Bureau Chief Ed Vogel at evogel@reviewjournal.com, call 775-687-3901 or on Twitter @edisonvogel

Celebrating the Silver State