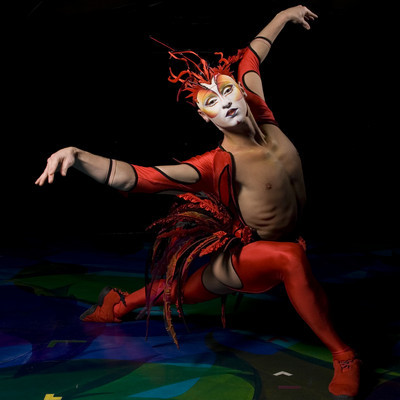 Here's news that ought to comfort the casts and crews of "The Sirens of TI" and Cirque's "Mystere." On Monday, I asked Phil Ruffin — who is buying Treasure Island from MGM Mirage — whether he plans to cut or change either of those Treasure Island shows.
"Absolutely not," he said. "I talked to the president of Cirque du Soleil this morning, and we've already made a deal to keep 'Mystere' going. And 'Sirens' — I'm very, very happy with that.
"We're not going to change anything. It's a successful venue, and it would be stupid of me to make some changes."
Likewise, he has no inclination to toy with restaurants, clubs or other businesses on the property when he gets it next year. He does not want to shape the property with a personal vision to make it a Hotel du Phil.
"We want to keep everything the way it is," Ruffin said. "But remember, they have to be profitable. When I get in there, those units — they have to stand alone and be profitable. And so I can tell you no change will be made, but if they're not making any money, we'll make some changes."
Ruffin respects both "Mystere," which has about three years left on its contract, and "Sirens," though he hasn't seen either.
"I hate to say this, but no. I plan to sometime this week."
He is aware the free-to-see "Sirens" production often has inspired tourists to spill to the curb of Las Vegas Boulevard to take it in.
"A third of those people go into the casino, so that's real good," he said.
Ruffin is buying the hotel from MGM Mirage for about $775 million.
He joked, "Now, I'm broke, Doug. I have no more money."
In fact, he has more money at hand to improve the property, even if he has no plans to bring in new elements.
"(MGM Mirage) just spent a lot, as you know, redoing the whole thing. They spent $84 million. They're all brand-new rooms," he said. But "we do have some capital to spend, so if there's anything that really needs to be done, we'll do it."
A lot of people think the property was worth at least $1 billion. If true, that would cast Ruffin's deal as a bargain. He doesn't disagree. I asked Ruffin whether this is a textbook example of buying low and selling high.
He laughed and said he sold high in May 2007, when the Elad Group bought Ruffin's New Frontier for $1.24 billion.
"I'm not sure this (TI deal) is buying low, but it's buying at a reasonable price where we don't get hurt too bad," he said. "I don't expect next year to be very good. I would be very surprised if it's a good year. But we'll just have to wait until the economy turns around."
The sale helps MGM Mirage raise money to help finance the $11 billion CityCenter. Ruffin pointed out MGM Mirage's stocks rose Monday after news of the sale broke.
In 1998, Ruffin bought the New Frontier and ended a seven-year Frontier strike after working with labor leader John Wilhelm. Ruffin considers himself a "friend of labor," a phrase I used in our interview.
"We are that. You know that," he said. "I suppose (labor leader D.) Taylor and I will get along too because everything they've offered has been fair. As long as the property is not at a disadvantage to other properties, which they're not, I think we'll be just fine with the labor. We like them."
I asked the self-made billionaire if it broke his heart to see the empty space where his New Frontier used to sit before it was razed by the new owners to make way for $5 billion-plus property plans, which are on hold.
"No," he said. "These guys paid the cash. There's no way you can get $5 billion worth of financing today. And so, it's gonna sit there for a while. … I assume if the credit markets ease up a little bit, they'll be able to do something there. But right now, it's tough."
It's so tough, Ruffin isn't in the market to buy anything else: "Not at this time. Maybe a little bit later."
Actually, he is selling something — his old house. A year ago, a buyer contracted to buy his digs.
"I panicked and bought a house in Red Rock, so I'd have a place to live," he said. Then the buyer backed out.
"I'm stuck with a house that isn't gonna sell for a while. Now I have two houses, so I'm really a Vegas resident," he said.
If you want to buy his vacant house, he has dropped the tag from $3.7 million to $2.7 million because it has lured no bidders. I asked what he would sell it to me for.
"I'll give you a hell of a deal: $3.6" million.
Doug Elfman's column appears on Sundays, Mondays, Tuesdays and Fridays. Contact him at 702-383-0391 or e-mail him at delfman@reviewjournal.com. He also blogs at reviewjournal.com/elfman.