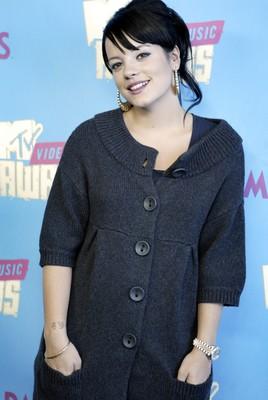 Talent scouts for ABC's hit series "Dancing With the Stars" and a spinoff called "Dance X" have been checking out potential Las Vegas candidates.
There's buzz that Las Vegas will have two competitors in Season 5 of "Dancing With The Stars."
Just a hunch, but I'd guess they've talked to Flamingo headliner Toni Braxton, comic Wayne Brady and the ever-popular Wayne Newton.
The new season starts next month.
Another possible Vegas connection could be professional Julianne Hough, who helped U.S. Olympic speed skater Apolo Anton Ohno. They teamed up to win the 2007 competition.
The 18-year-old Hough, who lived in Las Vegas in her early teens, has been romantically linked to Ohno after calling off her August wedding.
LILY DETAINED
British pop star Lily Allen was almost a no-show for her host duties for the Las Vegas cut-ins of MTV's Video Music Awards nominations show at the Palms on Tuesday.
Allen, who received a VMA nomination for best new artist, was detained for five hours by immigration officials at the Los Angeles airport on her way to Nevada.
She had her visa canceled in June after being arrested for an alleged assault at a London nightclub. Her visa problems are jeopardizing her upcoming U.S. tour.
Justin Timberlake and Beyonce got seven nominations each Tuesday for the Sept. 9 VMA extravaganza at the Palms.
LOVE MATCH
Australian tennis player Mark Philippoussis and Amanda Salinas say they plan to take a slow approach to their relationship after he selected her in the finale of NBC's "Age of Love" on Monday.
Philippoussis, 31, chose Salinas, 26, over 48-year-old Jen Braff, an executive assistant to Los Angeles Lakers owner Jerry Buss. After the final episode, Philippoussis and Salinas were reunited for the first time in two months Tuesday at Planet Hollywood Resort.
"We're in the real world now," said Philippoussis, "and we just want to get to know each other without the cameras."
They plan to spend some time together this week in Las Vegas, "just hanging out, watching a movie and having some popcorn," he said. They kept in touch by text messaging.
Philippoussis, a former Wimbledon runner-up before he was hit with injuries, hopes to launch a tennis comeback, with Las Vegas as home base.
THE SCENE AND HEARD
KTNV-TV, Channel 13 evening anchor Tricia Kean is flashing a ginormous engagement ring these days. Local seafood company operator Rick Hergott popped the question in her kitchen on July 29 as she was arranging roses he brought over. They met six months ago through a mutual friend at Sen of Japan restaurant in Summerlin. They're talking about a spring wedding.
THE PUNCH LINE
"Congratulations to Matt Damon. His movie 'The Bourne Ultimatum' — the biggest movie opening ever in the month of August. It made $70 million. Today, Sen. John McCain asked Matt Damon to be his running mate." — Jay Leno
Norm Clarke can be reached at 383-0244 or norm@reviewjournal.com. Find additional sightings and more online at www.normclarke.com.
NORM CLARKEMORE COLUMNS