Sin City's bid for next Republican National Convention said to be strong
December 2, 2013 - 4:21 pm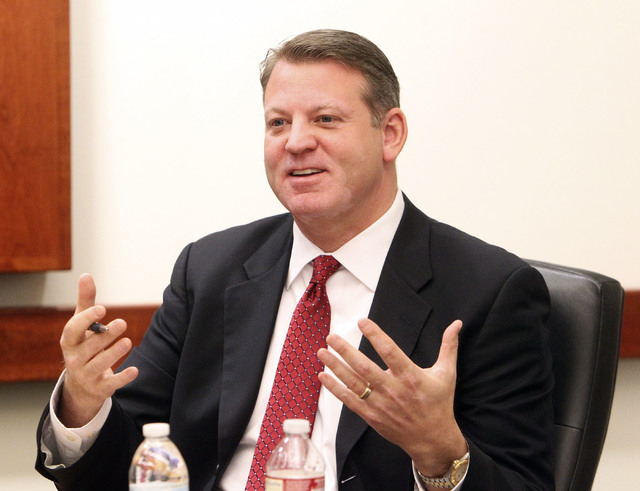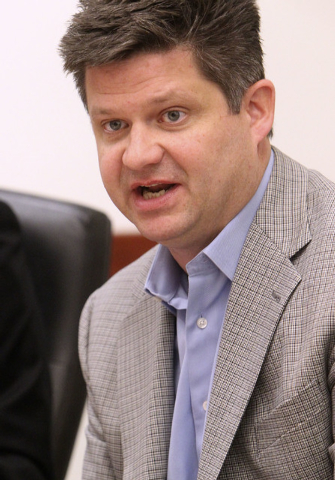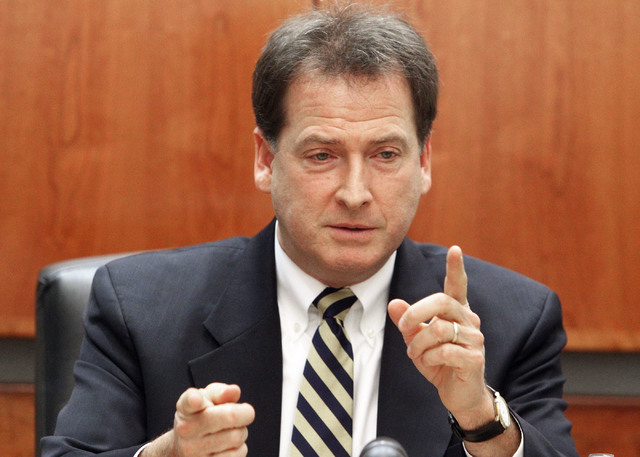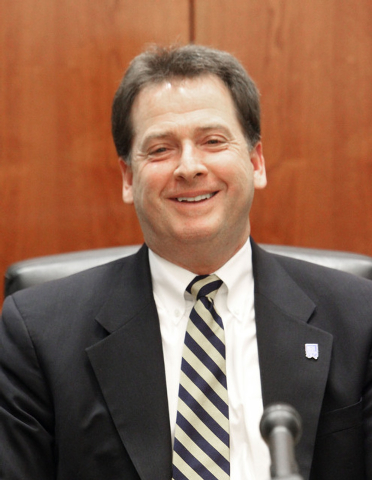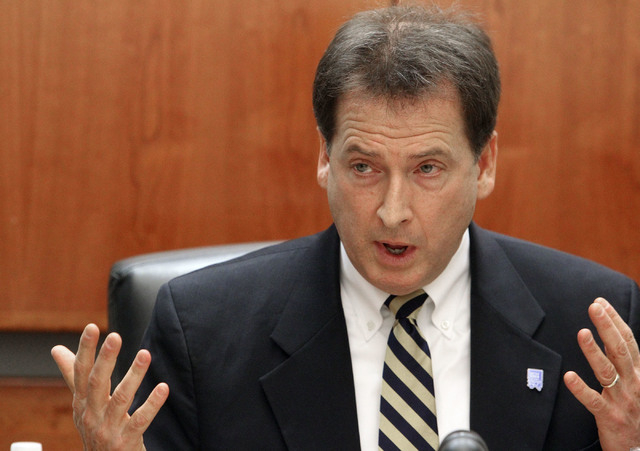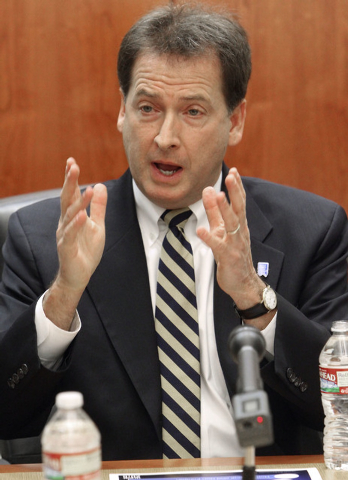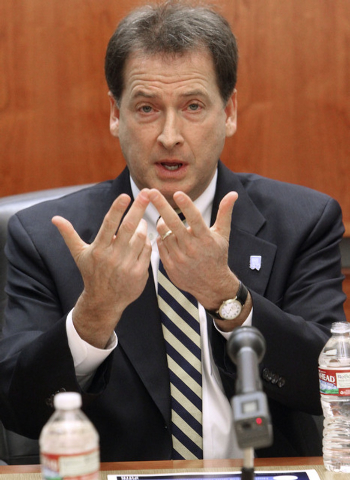 The head of Las Vegas' effort to win the 2016 Republican National Convention said Monday that he is confident the city can meet all bid requirements set by the national party, including the need to raise $55 million to $70 million for the event.
The Southern Nevada gaming capital has 150,000 hotel rooms and regularly hosts conventions of 50,000 people or more, said Lt. Gov. Brian Krolicki, chairman of the Nevada Host Committee Inc., which is organizing the Las Vegas bid. That means people won't have to be bused to the convention site as they would in other cities vying for the chance to hold the 2016 event, where the GOP will pick its presidential nominee.
Las Vegas also has three potential venues that can accommodate the 2016 GOP convention — with some modifications such as building at least 70 sky boxes for media and big donors, he said.
The three sites are the University of Nevada, Las Vegas, Thomas &Mack Center; the Las Vegas Convention Center; and an MGM Resorts International/AEG arena to be completed by the spring of 2016 — just in time for a summer GOP convention.
"We really think we have a good shot at this," Krolicki told the editorial board of the Las Vegas Review-Journal.
Krolicki said the Host Committee would submit its bid by a February deadline and probably would include a "dual track" choice between the Convention Center and the MGM/AEG arena in case the new project is delayed.
"We think it's important to present options," Krolicki said.
Under the Republican National Committee's requirements, a city must:
■ Plan to raise $55 million to $70 million.
■ Reserve 17,000 hotel rooms.
■ Organize 5,000 volunteers.
■ Offer 250,000 to 350,000 square-feet of media space adjacent to the convention hall.
■ Have a venue that can accommodate 18,000 people and offer 70 sky boxes.
In the past, hundreds of convention delegates had to stay in different cities and be bused for hours to the convention site, including at the 2012 GOP meeting in Tampa, Fla., leading to complaints about logistics.
The Republican National Committee in January plans to name a site selection committee. Panel members may visit cities that make a short list of finalists. The final selection is expected between May and August.
The RNC is considering moving the convention to midsummer, perhaps July, instead of holding it in the August-September time frame. The idea is to have a shorter primary season. Krolicki dismissed the idea that Las Vegas may be too hot for convention-goers in July as delegates have endured past city hosts with hot, muggy weather.
The main challenge for Las Vegas — besides fundraising, logistics and security — might be in convincing the 168 voting members of the RNC that the gaming capital would be the best host despite a reputation as an adult playground where the normal rules of morality and decorum don't always apply.
With that partly in mind, the committee launched a website — http://www.lasvegas2016.com/ — that highlights the mountains surrounding Las Vegas and famous sites such as Hoover Dam and Lake Mead. The city also boasts it has world-class restaurants and entertainment and shopping and is much more than a famous gambling mecca.
"I think we compete exceedingly well," Krolicki said. "We just need to do a good job of telling the story of what Las Vegas is today."
Convention cities not only have to sell the idea of being a politically wise choice — it helps to be in a presidential battleground state — but also as a good experience for delegates outside of the convention hall, said Ryan Erin, a GOP consultant helping with the bid.
"A number of people look at the delegate experience" as a deciding factor, Erwin said.
Mike Slanker, another GOP consultant, said the website will help sell the real Las Vegas to RNC leaders.
"We want to make sure people see who we are," Slanker said.
Other cities that have expressed interest in the GOP convention include three in Ohio — Cleveland, Cincinnati and Columbus — Kansas City, Mo., Denver, New Orleans, Phoenix, Salt Lake City, Chicago, Detroit, Dallas and Orlando, Fla. Several of those cities have had national party conventions in the past, giving them more experience than Nevada.
Still, Krolicki and company are confident they can make a competitive bid and more easily raise money than some cities, thanks to generous GOP benefactors and casino operators such as Steve Wynn and Sheldon Adelson and operators of other Strip hotel-casinos. Famous entertainers might get involved, too, Krolicki said. Las Vegas is a popular venue for stars from country's Garth Brooks to Celine Dion, who lives in Southern Nevada.
Another selling point for Las Vegas is its West Coast time zone, which will allow news organizations three more hours to more easily meet deadlines.
Republican Gov. Brian Sandoval and U.S. Sen. Dean Heller, R-Nev., also have offered support for the convention bid. U.S. Sen. Harry Reid, D-Nev., has expressed approval, too, viewing the event as good for Nevada.
Indeed, the host city can expect to see more than $400 million in economic benefit from the convention, based on the experience of Tampa in 2012. About 5,500 delegates and alternates are expected to attend. Adding media and others, the total number of expected visitors rises to 50,000.
"This is about promoting Las Vegas, Nevada," Krolicki said. "It's about representing our city in positive ways."
Contact reporter Laura Myers at lmyers@reviewjournal.com or 702-387-2919. Follow her on Twitter @lmyerslvrj.