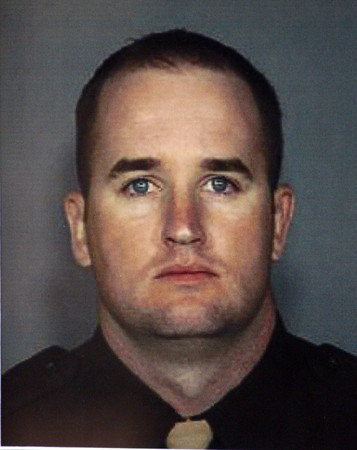 The six men accused in the Nov. 19 slaying of Las Vegas police officer Trevor Nettleton have been indicted by a Clark County grand jury.
Four of the suspects are charged with multiple felonies including murder with use of a deadly weapon and burglary:
Saul Williams Jr., 20; Quadrae Scott, 18; Prentice Marshall, 18; and Adrian Pena, 17.
Half-brothers Emmitt Ferguson, 18, and Michael Ferguson, 25, are charged with accessory to murder and conspiracy.
The six men will be arraigned in District Court on Wednesday.
North Las Vegas police say Marshall, Pena, Williams and Scott were in Pena's car when they saw the garage door of Nettleton's North Las Vegas home open. Nettleton, who had just finished his patrol shift, was inside.
During an attempted robbery of Nettleton, a gunbattle ensued. Marshall was shot in the testicles and Nettleton was shot and killed by Marshall, police said.
The Ferguson brothers are accused of trying to cover up evidence related to the slaying, investigators said.
All of the defendants are in custody.