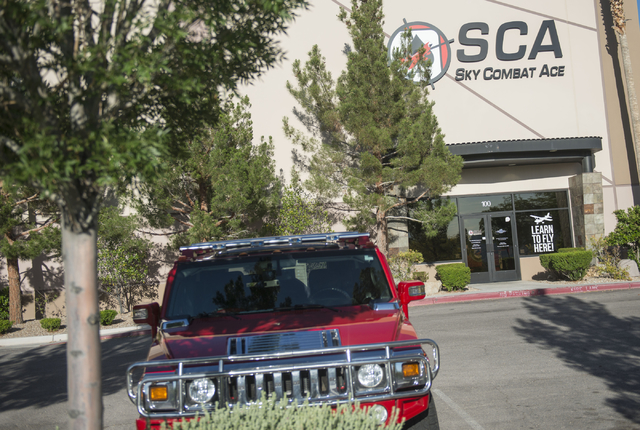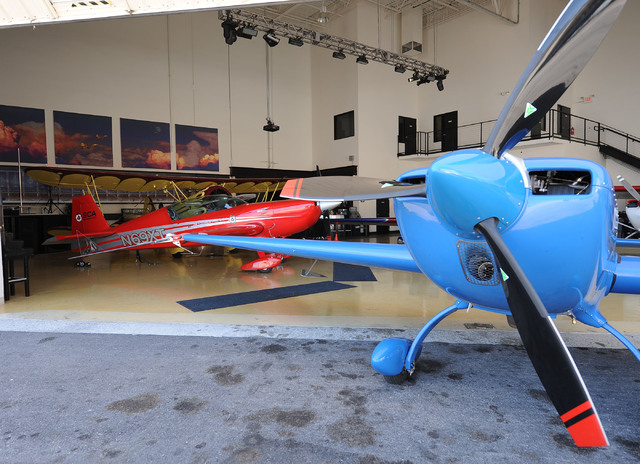 The Federal Aviation Administration is investigating a Southern California crash that killed two people in a small stunt plane owned by Sky Combat Ace, a company that offers rides to thrill-seeking passengers at Henderson Executive Airport and in San Diego County.
The instructor-pilot and a passenger died when an EXTRA EA 300 plane crashed after taking off Saturday afternoon from Gillespie Field in El Cajon, California, according to news reports.
The National Transportation Safety Board is still investigating the April 30, 2016, crash near Jean of the same type of two-seat, single-engine aircraft owned by Sky Combat Ace, killing a passenger and an instructor-pilot. A preliminary report did not mention a probable cause for the crash.
The FAA said that same plane was involved two years ago in a dangerous maneuver over the Colorado River south of Hoover Dam.
Records obtained last year by the Review-Journal show there were two close-call incidents in which pilots and passengers narrowly escaped injuries. And, numerous complaints were filed with the FAA about Sky Combat Ace's flights over Southern Nevada.
Contact Art Marroquin at amarroquin@reviewjournal.com or 702-383-0336. Follow @AMarroquin_LV on Twitter.