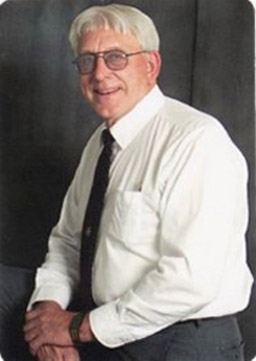 Slain court security officer Stan Cooper was honored Tuesday at a U.S. Marshals Service awards ceremony in Arlington, Va.
Members of Cooper's family attended the 30th Annual Director's Honorary Awards Ceremony and accepted the Fallen Hero Award on his behalf. Attorney General Eric Holder delivered the keynote address.
Cooper, 72, was killed Jan. 4 when a gunman entered the Lloyd George U.S. Courthouse in downtown Las Vegas and fired a shotgun into his torso.
Before becoming a court security officer in 1994, Cooper had worked as a police officer in Tulsa, Okla., and Las Vegas.
Deputy U.S. Marshal Richard "Joe" Gardner, 48, received the U.S. Marshals Service's first Purple Heart Award during Tuesday's ceremony.
Gardner was one of seven officers who fired a total of 85 shots at the gunman, Johnny Lee Wicks, during the courthouse incident. Wicks, 66, died after being struck by 14 bullets.
At a February coroner's inquest, Gardner testified that shotgun pellets struck him in his torso, arm, hand and head but missed his vital organs. He later underwent surgery.
Gardner has been employed by the U.S. Marshals Service for 24 years and has worked in Las Vegas for 16 years.
Authorities think Wicks held a grudge against the government. He recently had lost a federal lawsuit in which he sought to reinstate some disability benefits that were cut when he moved to Nevada from California.