Southern Nevada motorists warned to watch out for wild horses, burros as longer nights loom
October 28, 2016 - 4:36 pm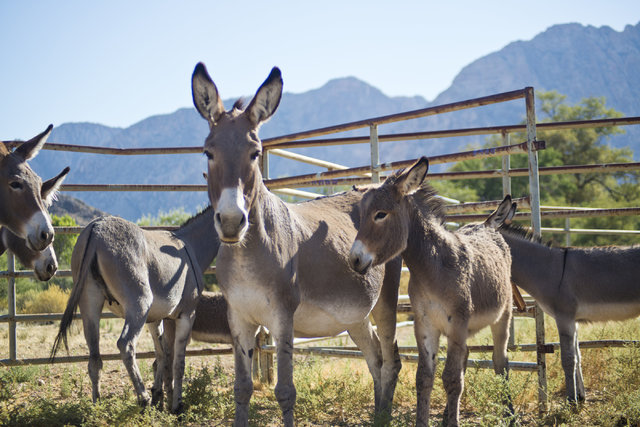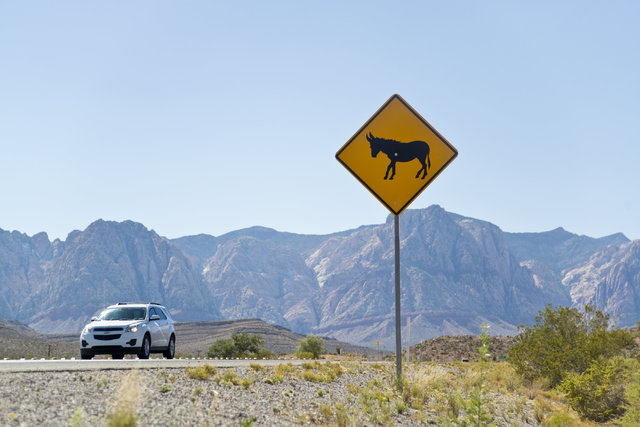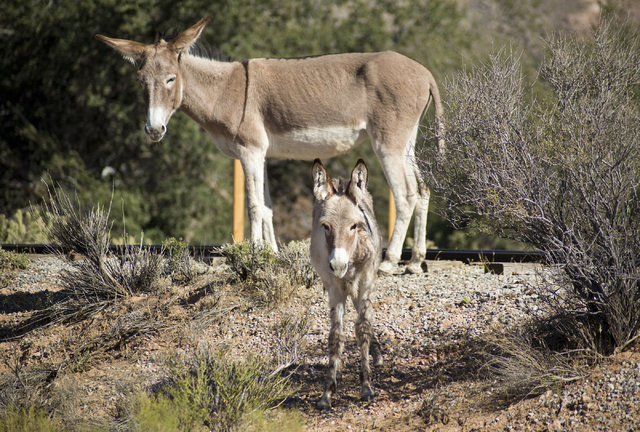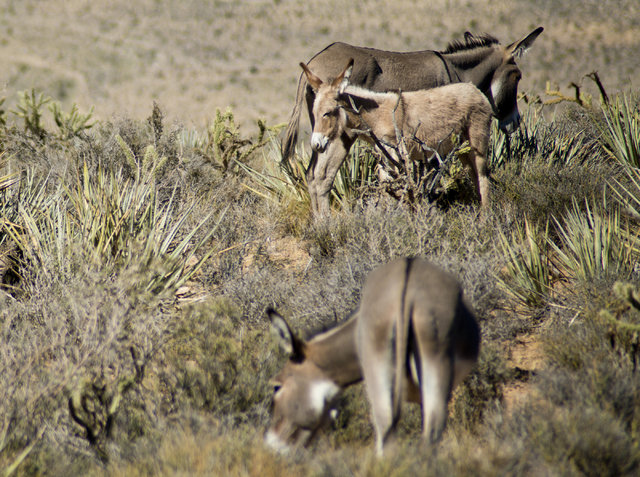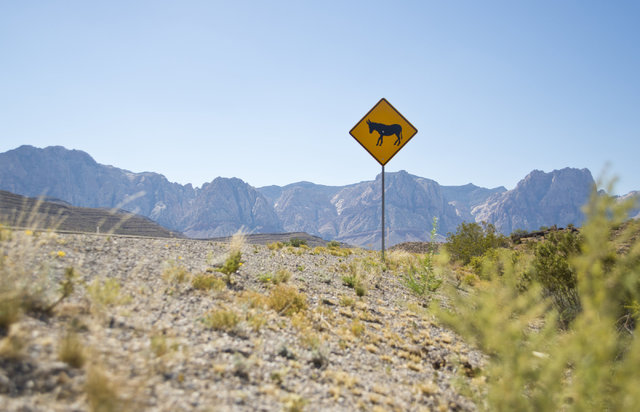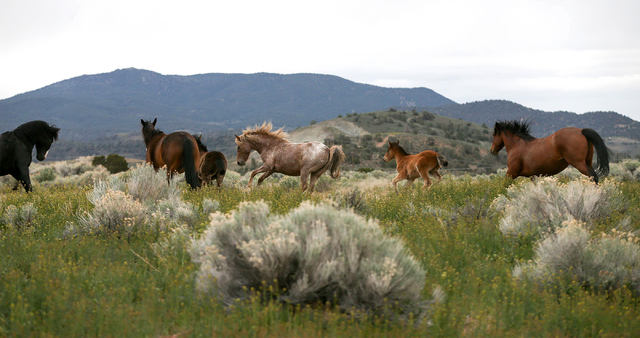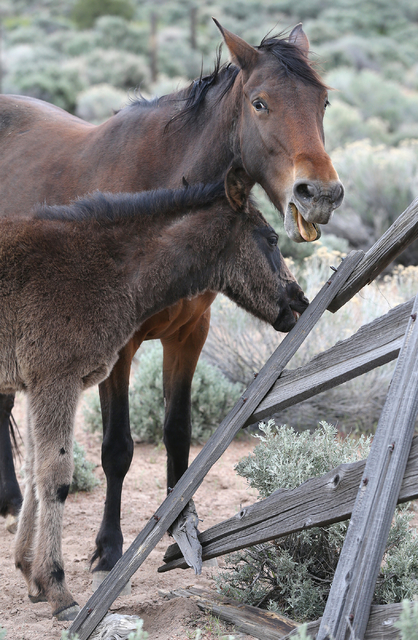 Motorists should watch out for wild horses and burros along roadways due to the coming end of daylight saving time bringing earlier darkness and lower visibility to Southern Nevada, the Bureau of Land Management's Southern Nevada District Office advised in a news release Friday.
In the past, several wild horses and burros have been hit and killed, or sustained injuries leading to euthanization. The animals can wander onto the road creating a safety hazard to themselves and for motorists. These areas include State Route 159, State Route 160, and Lee, Kyle, and Cold Creek roads.
Two burros were struck and killed on State Route 160 south of Pahrump in the past month, the release said. BLM advises anyone who has hit a wild burro or horse with their vehicle to call 911.
"One of the biggest problems is people stopping to see the wild horses and burros and feeding them," said Tabitha Romero, BLM horse and burro technician. "Now some of the wild horses and burros stay alongside the road waiting for food."
Feeding and interacting with the wild horses or burros is illegal and makes the animals associate vehicles with food, the release said.
Daylight saving time ends at 2 a.m. Nov. 6.
Contact Jessica Terrones at jterrones@reviewjournal.com or 702-383-0381. Follow @JessATerrones on Twitter.
RELATED
BLM wraps up Red Rock burro roundup