Southwest valley ready to entertain families during spring break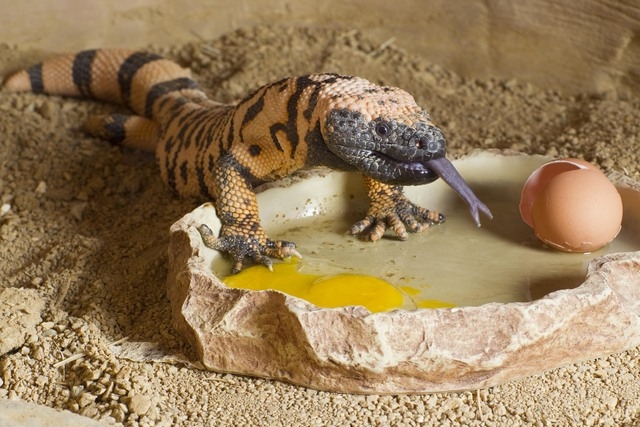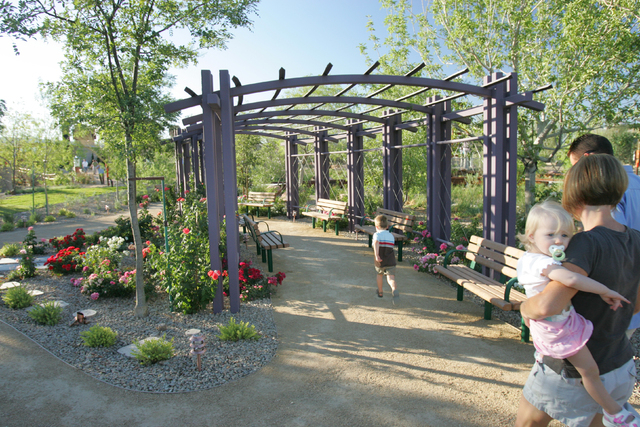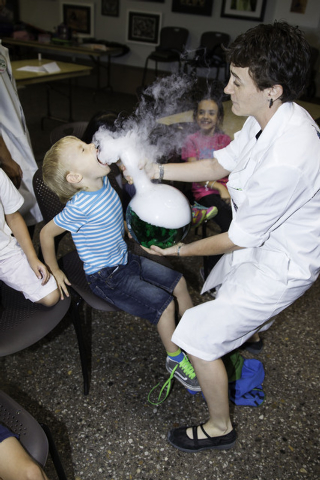 A variety of activities for families and children are planned during spring break in southwest Las Vegas.
BOYS & GIRLS CLUBS OF SOUTHERN NEVADA
The Boys & Girls Clubs of Southern Nevada is set to offer spring break programs April 14-18 from 7 a.m. to 6 p.m. at its Lied Memorial Clubhouse, 2850 Lindell Road, and from 9 a.m. to 6 p.m. at its Ralph and Betty Engelstad Clubhouse, 3540 Cambridge St.
Children are set to create arts and crafts, play recreational sports, participate in science experiments and more. The week is scheduled to close with a carnival event, according to Ken Rubeli, the organization's president and CEO.
"The clubhouse directors were told to create programs so that kids will go home exhausted from having such a great time," Rubeli said. "It's a break from school, and we want them to let loose and have fun."
The programs are for youths ages 5 to 18 and cost $25 for the week. For more information, visit bgclv.org or call the Lied Memorial Clubhouse at 702-368-0317 or the Ralph and Betty Engelstad Clubhouse at 702-792-1388.
SPRINGS PRESERVE
The Springs Preserve, 333 S. Valley View Blvd., has scheduled a list of activities, shows and tours through April.
Zoologists are set to feed the facility's animals at 11:30 a.m. Saturdays and Sundays. The exhibits include frogs, lizards, cottontail rabbits, foxes, gophers and gila monsters, according to spokesman Jim Johnson.
Guided garden tours are scheduled for 11 a.m., 1 p.m. and 3 p.m. Saturdays and Sundays. The organization has eight gardens, including for vegetables, herbs, cactuses, palms and roses.
Mad Science MANIA shows are planned at 11 a.m. and 1 p.m. Saturdays and Sundays. The shows feature live, interactive experiments that teach children about water conservation and nature awareness.
The Springs Preserve is open from 10 a.m. to 6 p.m. daily. General admission for locals costs $9.95 for adults; $8.95 for students, seniors, teachers and military personnel; $4.95 for children ages 5 to 17; and free for children younger than 4.
For more information, visit springspreserve.org or call 702-822-7700.
BONNIE SPRINGS RANCH
Bonnie Springs Ranch, 16395 Bonnie Springs Road, offers family-oriented activities and educational opportunities year-round.
The ranch's Old Town is a replica of a mining town set in the 1880s. It includes a restaurant, live performances, shops and photo opportunities, according to spokeswoman Karin Bell. The town is open from 10:30 a.m. to 6 p.m. Wednesday through Sunday.
One-hour horseback riding packages are available from 9 a.m. to 3 p.m. daily for ages 6 or older. Riders must weigh less than 250 pounds, wear closed-toe shoes and sign in 30 minutes before the ride. The cost is $60 per person. Pony rides are available for children younger than 5 who weigh less than 50 pounds. The cost is $7.50 per child.
The ranch also features train rides and a petting zoo complete with pigs, burros, birds, turtles and more.
Admission to the Old Town costs $10 for adults and $7 for children 12 or younger and includes access to the petting zoo. The petting zoo costs $7 per person on Mondays and Tuesdays.
For more information, visit bonniesprings.com or call 702-875-4191.
SPRING MOUNTAIN RANCH STATE PARK
Spring Mountain Ranch State Park, 6375 state Route 159, plans two hikes from 7 to 9 p.m. April 16 at Sandstone Canyon and April 17 at the Ash Grove.
The hikes are set to provide opportunities to see local nocturnal wildlife, such as burros, bighorn sheep, frogs, hawks, foxes and more, according to park supervisor Rick Keller.
"We can't always guarantee it, but it's a great perk if we do see some animals," Keller said. "The hikes are good for all ages as long as they can walk a couple miles."
Hikers are advised to bring water, flashlights and jackets. The park is usually about 10 to 15 degrees cooler than Las Vegas, according to Keller.
"The hikes happen rain or shine, so hikers should be appropriately prepared for the weather," Keller said.
Entry into the park costs $7 per vehicle, but the hikes are free. Reservations are required.
For more information or to make a reservation, call 702-875-4141.
Contact Southwest View reporter Caitlyn Belcher at cbelcher@viewnews.com or 702-383-0403.