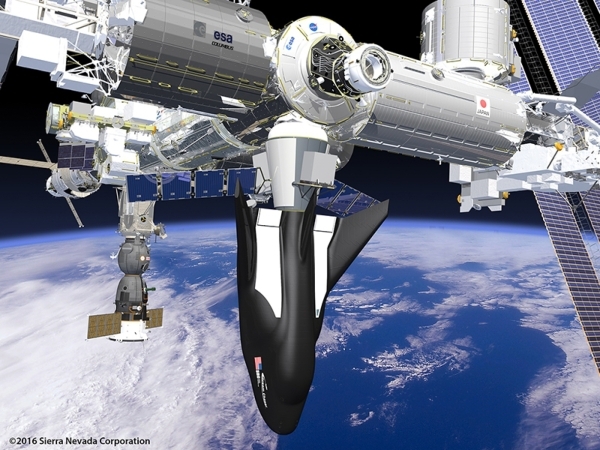 CARSON CITY — A Sparks-based aerospace company has been selected by NASA to begin development of a commercial crew transportation system to supply the International Space Station.
The company, Sierra Nevada Corp., announced Thursday that the agreement builds on the company's long-standing relationship with NASA developed over the past two years.
€The Dream Chaser will be a manned space shuttle-type vehicle that launches vertically and lands horizontally. It will be able to carry a crew of six along with cargo to the International Space Station and other low-Earth orbit destinations.
Sierra Nevada Corp., along with SpaceX and Orbital ATK, collectively will have a minimum of six missions each as part of a total contract that could total $14 billion.
"We are excited about NASA's selection of SNC and its support for additional development and potential utilization of SNC's unique Dream Chaser transportation system," said Mark Sirangelo, the company's corporate vice president in charge of its Space Systems Group. "We understand the challenge in front of us and believe that by working closely and have a continuous interchange with NASA we will be able to help accelerate the creation of new jobs and our ability to meet our country and industry's near and long term needs for space transport."
NASA Administrator Charles Bolden said in a statement: "The President has asked NASA to partner with the aerospace industry in a fundamentally new way, making commercially provided services the primary mode of astronaut transportation to the International Space Station. We are pleased to be able to quickly move forward to advance this exciting plan for NASA."
Founded in 1963, Sierra Nevada Corp.'s seven business areas employ about 2,000 people in 35 different locations in 20 states.
Contact Sean Whaley at swhaley@reviewjournal.com or 775-687-3900. Find him on Twitter: @seanw801