Bye-bye boom years: Working more, making less in Las Vegas
March 26, 2016 - 11:01 pm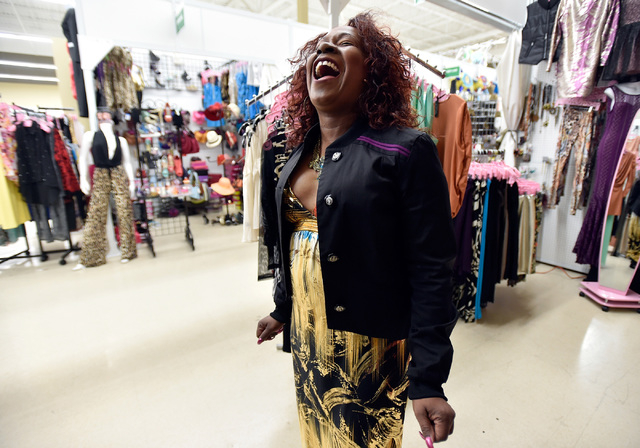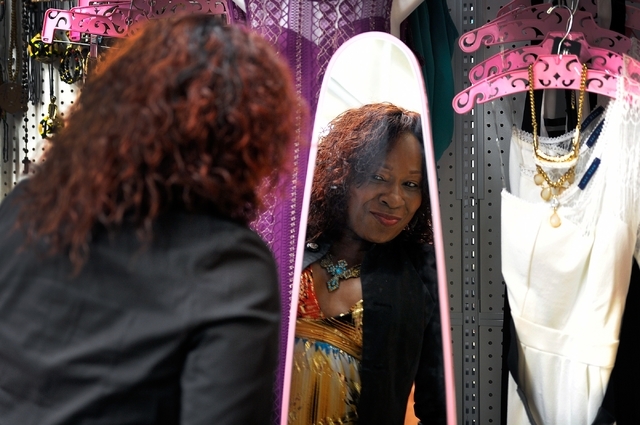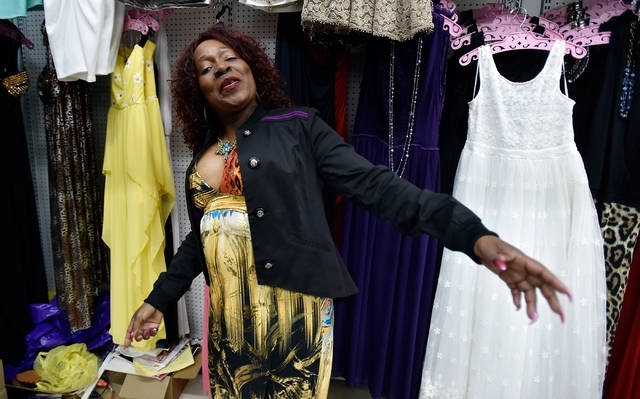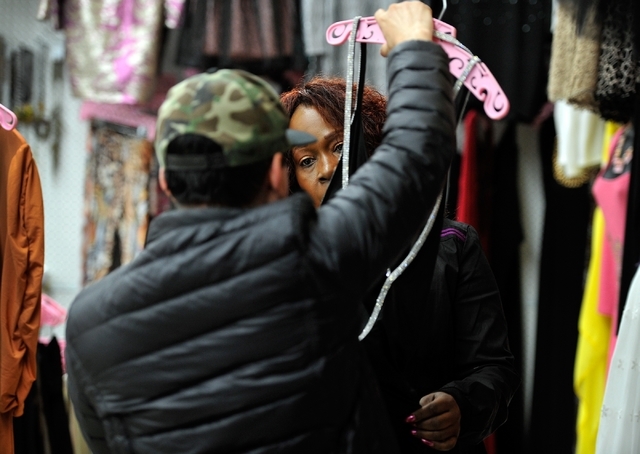 The economic downturn affected nearly every job category in Las Vegas metro. Companies downsized, and even workers who still had a job saw their pay or hours cut.
"A lot of people were working part-time jobs way below where their education level (would indicate), so not only were people unemployed, but those who were employed saw their earning capacity dramatically reduced," said Jeremy Aguero, principal analyst with Applied Analysis. "This didn't just hit a few people, or even just a significant section of the economy; this hit the majority of people who live here. They were impacted negatively in some way or another."
The Great Recession resulted in an unemployment surge across America. According to the Bureau of Labor Statistics, in the last quarter of 2009, the unemployment rate reached a high of 9.9 percent. The average unemployment duration was 30 weeks and would rise to 40 in the second quarter of 2010.
SPIRALING TOWARD UNEMPLOYMENT
Data from the Current Population Survey (sponsored by the U.S. Census Bureau and the BLS), show a dramatic increase in long-term unemployment (six months or longer) between 2006-07 and 2012-13, with it more than doubling for almost all age groups. However, those 65 or older — especially women — were hit the hardest.
As a rule, employers try to hang on to employees as long as possible, said Stephen M. Miller, director of the Center for Business and Economic Research at UNLV.
"When we went through the Great Recession, for employers, it's costly to hire new workers because you have to train them," he said. "If there's a recession, if you lay them off today, and the recession recovers a year or two from now, you go to hire them back, and it's not going to be the same people. I recall what Steve Wynn did … he reduced the number of work hours so he could keep them on payroll, so when (things got better), he could increase their hours, and he didn't have to train them. But as I recall, as the recession went on and on and on, he let people go."
Among the county's largest employers, the Strip resorts — Wynn, Bellagio, MGM Grand, Mandalay Bay, Mirage, Luxor and The Venetian — had smaller payrolls in fiscal year 2013 compared to the second quarter of 2006. Altogether, gaming and the c
asino-hotel industry averaged 176,389 employees on the payroll in 2006. Those jobs were still not fully recovered in 2014, at 162,688.
NEW IN TOWN, LOOKING FOR WORK
People of all ages are affected by the tight job market. Even those new to Las Vegas who are looking for work are finding the vestiges of how hard the downturn hit the valley when it comes to available positions.
Summerlin resident Michael, 20, who asked not to use his last name, came to Las Vegas last July from Houston after a year of college. He went online to find a job before the move but couldn't secure anything full time.
"It was difficult to find full-time employment, and one part-time job wasn't enough to cover all the expenses I had per month," he said. "A week before I moved, I looked online and applied wherever I thought I would fit well."
He did find a part-time job in home health care for 30 to 35 hours a week. He later picked up a second part-time job in retail. He said it wasn't as difficult to find part-time work.
So now he has two employers. What's it like, working two jobs?
"It's sometimes difficult," he said. "My schedule is not always the same. … I work 50 hours total each week; it's hard because I can't schedule things for the next week because I don't have my (work hours determined) yet."
He is living with his aunt and uncle, and while they don't charge rent, he is responsible for food and expenses. His vehicle and auto insurance payments cost him nearly $700 a month.
"I can't save a lot," he said. "I would like to."
He said that without family to live with, "It would be very difficult. I'd have to find a different job. I'm just getting by with this (income) and can only imagine what it would be like to pay, like, $600 for an apartment."
Having two part-time jobs, he has no 401K retirement savings or health insurance. He said the latter weighs on him. He eventually wants to go to school to become a physical therapist's assistant, but tuition is high, and he'd need financial assistance.
He said Las Vegas was not a good place for someone like him. In Texas, he worked at a car dealership.
"In Houston, I had a better job. It paid me more and it was full time," he said. "I was able to save my money, over half of my money from each paycheck. And gas was cheaper there, like, $1.70, $1.80.
"I just hope it gets better, so there's more opportunity with wages and the cost of living doesn't get much higher."
'RECESSION IS A STATE OF MIND'
Cheryl Banks bucked conventional wisdom to start a new business in the midst of the recession and is glad she did. Her business, CR Fashionz, sells men's and women's clothing at the Tropicana Discount Mall, 2300 E. Tropicana Ave.
She and her husband, Robert, a silent partner in the business, started the store about four years ago, nixing a brick-and-mortar operation and opting to start small with a booth at the discount mall.
"Recession is a state of mind," she said. "If you're watching too much TV, and people are telling you there's a recession, then that's what you believe. There's nothing wrong with a little hard work."
But hard work couldn't bring customers. At first, she saw about three a day. She said part of the problem was the booth's location.
Just as she was building her clientele, she was diagnosed with breast cancer. She took three months off. Last spring, she returned and moved to a front booth. Her business saw an immediate uptick.
"This area (of town), the recession hit it pretty bad, but we find that, with our prices, we find a way," she said. "Being (next to) Savers, it's a built-in customer base."
Her goal is to eventually have a presence on the Strip, but that's in the future, as the business grows.
"I don't like to put my hat so high that I can't reach it," she said.
Aguero applauded her decision to start a business.
"Anyone who has the entrepreneurial spirit and the opportunity to do it, should," he said. "I'm never going to tell you that starting a business is a bad thing in today's market or any market. … Would I recommend someone take their life savings that they need for retirement and start a business? You never want someone to put themselves in that kind of risk. They won't have time to recover (if things go bad). Now, an 18-year-old is taking their life savings and using it to bootstrap a business — that doesn't bother me at all. She's got time."
RETRAINING AND MOVING ON
One of the ways residents are getting back into the job market is with retraining. Goodwill of Southern Nevada started its Career Connections center, 1280 W. Cheyenne Ave., in 2005. It focuses on high-growth industry sectors such as tourism, gaming and entertainment, health and medical services, business IT ecosystems, and logistics and operations. The program opened training rooms at Goodwill stores at 741 S. Rainbow Blvd. in fall 2013 and at The Boulevard Mall, 3528 S. Maryland Parkway, last fall. Workshops cover everything from resume essentials and email etiquette to mock job interviews.
The center at 3345 E. Tropicana Ave. opened in 2009. Kathy Topp, Goodwill spokeswoman, recalled pictures in the paper of people waiting to be served.
"We did an opening job fair, and there was a line out the door that went (on and on); the pictures were crazy-sad," she said. "I think it was a shock to everyone, especially our board members. I mean, it's one thing for us to talk about it, but it's another thing for them to come face to face with it, and go, 'Oh, my gosh, this is the reality of what we're living with in Las Vegas.' Unemployment was, like, 15 percent."
In 2008, Goodwill served roughly 3,500 people with job training, at no cost to the attendees thanks to private and federal funds. It placed 811. In 2014, it helped more than 12,800 and placed 2,361.
In 2015, it saw 8,172 job seekers and placed 2,383, most in the medical, hospitality and IT fields.
Last November, Goodwill launched a full-service job board that offers employers a lower-cost option for job postings while providing job seekers free access to open positions. It also includes the ability to create a searchable resume, as well as access to local hiring events, workshops and resource centers.
"As a nonprofit dedicated to helping people work, our goal is to connect employers with qualified job candidates," said Steve Chartrand, president and CEO of Goodwill. "The high cost of posting open positions online with big job boards can be a major barrier for employers looking to hire. Goodwill.jobs has all the features of mainstream online job boards and more, for a fraction of the price."
STARTING TO BOUNCE BACK
The economic conditions that forced many to rethink their finances are still reverberating through the valley. Take, for example, the January announcement that Walmart is closing 154 of its U.S. stores, including the Supercenter on Nellis Boulevard. It's the only Las Vegas Valley store closing, but it had a sobering impact, putting 350 out of work.
But, still, there are signs of a recovery.
IKEA has begun hiring for its new store, set to open this summer. In February, Home Depot announced plans to hire more than 80,000 people nationwide with 600 in Las Vegas. Those opportunities include permanent, part-time and seasonal positions. Topgolf International expects its flagship Las Vegas location to open in May at the MGM Grand, with the 105,000-square-foot golf/entertainment venue set to hire more than 850.
To reach Summerlin Area View reporter Jan Hogan, email jhogan@viewnews.com or call 702-387-2949.
Neon Rebirth: The post-recession American Dream in Las Vegas