Starting a business post-recession: Entrepreneurs share success stories, challenges
March 26, 2016 - 11:13 pm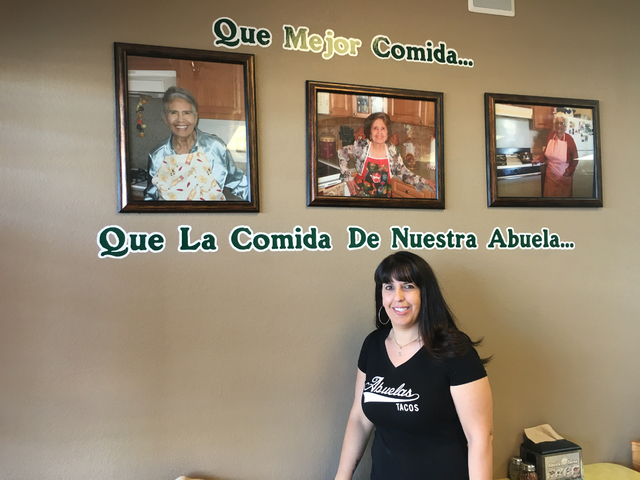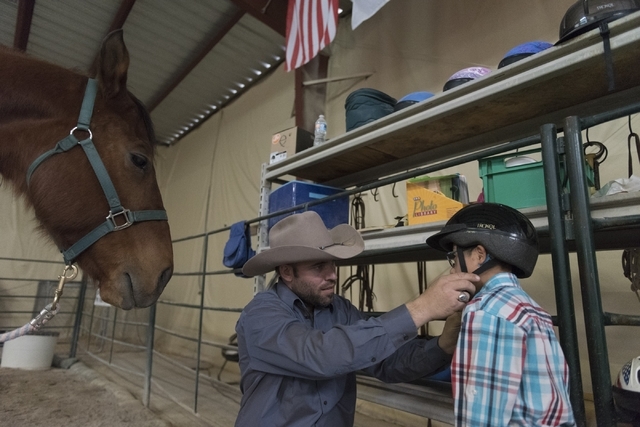 Welcome to Nevada: the state once known to fuel the nation's entrepreneurial spirit with its rapidly growing population, seemingly endless employment opportunities and 24-7 lifestyle. It was a place where dreams could come true with some simple planning and financial preparation.
"The Las Vegas community is really a tale of two cities," said Pamela Joy Ring, president of The Ring Retail Advisory LLC. "On one hand, you have the resort and gaming community, and on the other, you have the people who work in that community and support the small business people. Prior to the recession, construction was booming here in 2005, 2006 and 2007, and the casinos were expanding fiercely. People were buying houses, which were booming due to the casino industry that was spilling into our community. But because Las Vegas wasn't very well-diversified in businesses, when it was hit by the recession, it was hit hard."
The recession's effect on the gaming and tourism industries also trickled down to impact small businesses around the valley.
The recession also taught today's would-be small business owners to plan well.
"The people who had small businesses and survived had to look at their balance sheets and operation, and cut whatever costs they could in order to survive," Ring said. "The smart ones who survived were those who employed sound business fundamentals."
THE RISE AND FALL
At its highest, Nevada's unemployment rate was 14.5 percent during the recession.
"Just as we were one of the fastest-growing cities in the U.S., we became one of the most hurt cities in the U.S.," Ring said. "Las Vegas was not in a recession; it was in a depression. We had the highest unemployment rates. It's really pretty dismal."
While the recession dug deep financial graves for some, it also lit fire to the entrepreneurial spirit of others.
In 2010, an average of 0.34 percent of the national adult population — or 340 out of 100,000 — created a new business each month, translating into 565,000 new businesses, according to the Kauffman Foundation.
Although the recession officially ended in June 2009, the report states that the entrepreneurship rate is higher than before it started, which may be due to the recession's high unemployment rates pushing individuals to start their own businesses.
In Clark County, between 45,647 and 47,506 businesses were established every quarter in 2010, according to the Nevada Department of Employment, Training and Rehabilitation.
"To be frank, it was a very, very difficult time for anybody to start a business," Ring said of the recession. "If anything, people were losing their jobs, and businesses fell if they couldn't get additional lines of credit. The economy works like a set of dominoes. When one thing goes wrong, everything goes wrong — but there were a few who survived."
FROM GOVERNMENT WORK TO OPERATING A NONPROFIT
Before the Great Recession, Paul Rogers was making good money in 2003 working for the Nevada National Security Site (previously the Nevada Test Site).
"I had a good-paying job with great benefits as an electronic engineer," he said. "Every year, I had a promotion and pay raise. Everything was going really well until 2008, when the federal government started feeling the weight of the recession. Congress started getting into arguments over the budget, and eventually things went south."
When Rogers was first hired, there were five people on his team. By 2010, he was doing the work of five people.
"Soon they were asking us to take furlough days, and I started panicking," he said. "I thought, man, we have to do something. The problem with getting another job was that I'd still be relying on someone else."
So, the Rogerses decided to start their own business in 2011.
Paul — who got a master's degree in psychology from the University of Phoenix in 2008 — continued working at his job until June 2012. He also had experience doing horse-assisted therapy for special needs children. After getting positive feedback, he decided to start his own business, Paradise Ranch. He worked out a "great deal" with a landlord and had most of the horses donated.
The couple estimate they spent about $60,000 of their own money to start the ranch.
"We used all of our personal money to start the business," Stephanie said. "We didn't take out any loans. We had a security cushion that became a security sheet. It was our second move that almost killed us."
The couple moved the business to its current location, 1722 Primrose Path in northwest Las Vegas, which offered an indoor arena and office space.
Between paying the last month's rent for the previous location and rent for the current location, the couple weren't able to pay for their house and started receiving foreclosure notices. They applied for a loan modification three times before being approved.
"The business just wasn't making enough money," Paul said. "All the money that we did make was going back to the business."
And, for Paul, the challenges just kept piling up.
They were behind $35,000 in payments, and to make matters worse, at one point, Stephanie's car was repossessed. The family had its power shut off a few times and had to use the church's food bank.
During the ranch's first year of operation, the Rogerses' taxes were negative by $8,000. It wasn't until last year that they made a profit.
Two years ago, they decided to start a nonprofit to help alleviate costs.
Fast-forward to the present, and Stephanie said they are up-to-date with most of their payments for the ranch. Recently, their landlord held a fundraiser to help them catch up on contract payments for the last five years.
"When clients can't pay us on time, we have to short pay our landlord, who has been very patient with us," Stephanie explained. "You don't start this business for any other reason other than passion."
"The sacrifice we make is nothing compared to the reward we get when we see a child speak for first time, or when youths realize they don't have to use drugs to get through things in life," Paul said. "When we can change someone's life to that extent, then any amount of sacrifice is worth that."
URGE TO START BUSINESS CAME AT WORST TIME
While visiting her sick grandmother in 2010, Leslie Valdes was hit with an indiscernible, yet almost divine urge to start a business.
The only problem was the calling couldn't have come at a worse time.
Although she has a master's degree in business, Valdes admitted she was nervous to move forward.
She went location hunting and realized that a place in a nearby strip mall that had been a car shop had a lot of foot traffic. Valdes said the landlord offered free rent for six months and $20,000 to start her restaurant, Abuela's Tacos, 4225 E. Sahara Ave. She and her business partner each invested $50,000 to open it.
The journey has not been easy.
The restaurant has been broken into three times, and Valdes said it took two years to break financially even.
"It has been a difficult journey," she said. "There were times when I was literally broke. The only thing that held us together was that I have a full-time job working at the Sahara West Library."
Valdes has nine employees and laid off two during the recession.
She said something that helped the business was her creating Instagram, Facebook and Twitter accounts as well as the restaurant's website.
She hopes to open a second location in the southwest within a year.
"People have to be ready to work and work hard," Valdes said. "You can't give up and take your time. Marketing is key, and having some good, trustworthy employees will only take you further."
PREPARING FOR THE NEXT WAVE
While the recession technically ended in 2009, many are still feeling the effects seven years later. Ring cautions that another economic crash is inevitable.
"The national economy is in more trouble," she said. "What's going on in China and in the oil industry is going to impact certain economic sectors and spill over into small businesses. The economy won't see the gravity of what we experienced in 2008, but there will be spillover."
However, Ring remains optimistic about today's economy but advises small business owners not to take that financial outlook for granted.
Now is a good time to get credit before interest rates start to increase, she said.
"If the price of oil stays low, that's a positive to small business because it means customers can spend more money," she said.
While many people may not be afraid to take up the challenge of becoming their own boss, it may be difficult to know when it's time to call it quits.
Simply put, it all comes down to having good business fundamentals, according to Ring.
"The bottom line is, if someone can't pay bills and their credit line is used up, then something went wrong," she said. "Business owners shouldn't be in a situation of, 'When do I bail?' That just means you didn't pay attention to something. When the big bad wolf comes knocking on your door, you know you have a problem."
Depending on the product one plans to sell, entrepreneurs should look at the advantages and disadvantages of operating a brick-and-mortar or online business and create a solid business plan, she said.
To reach North View reporter Sandy Lopez, email slopez@viewnews.com or call 702-383-4686. Find her on Twitter: @JournalismSandy.
Neon Rebirth: The post-recession American Dream in Las Vegas