St. Louis sees 3rd day of protests over officer acquittal
September 17, 2017 - 1:31 pm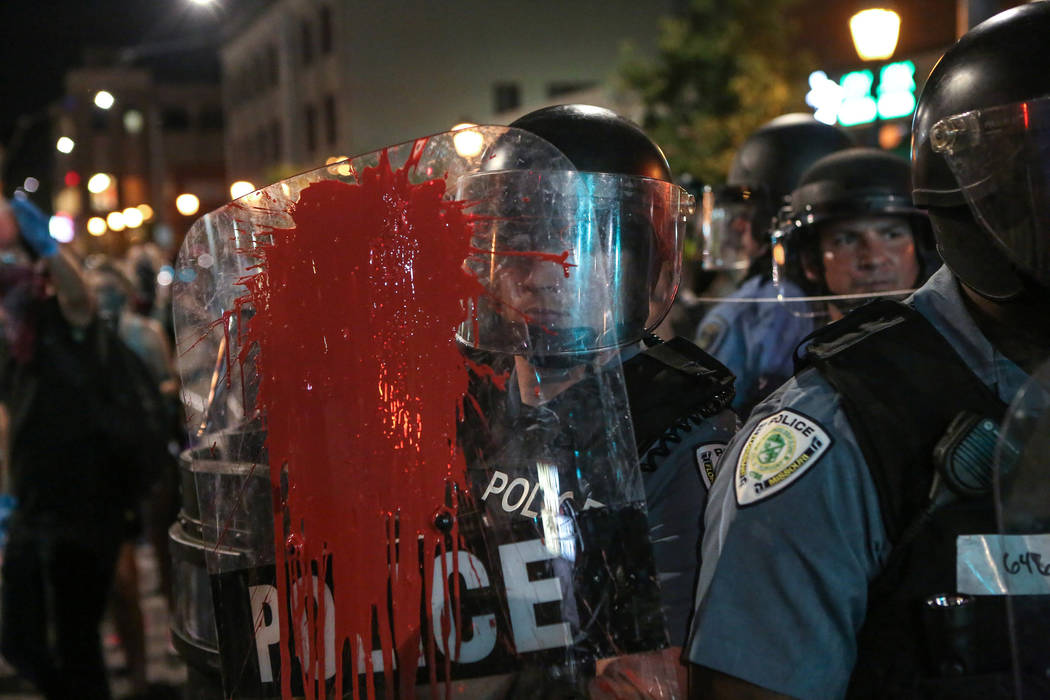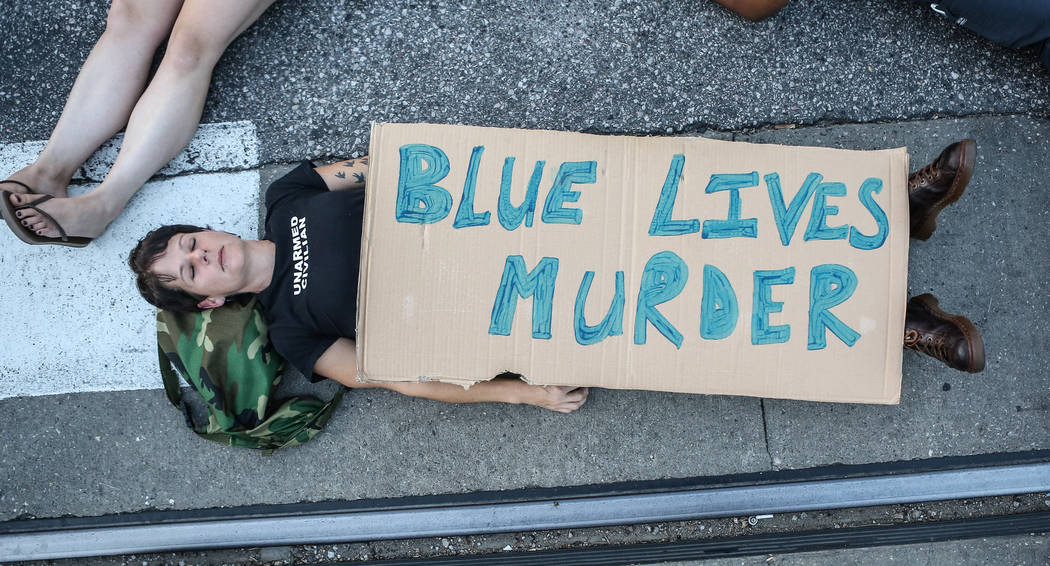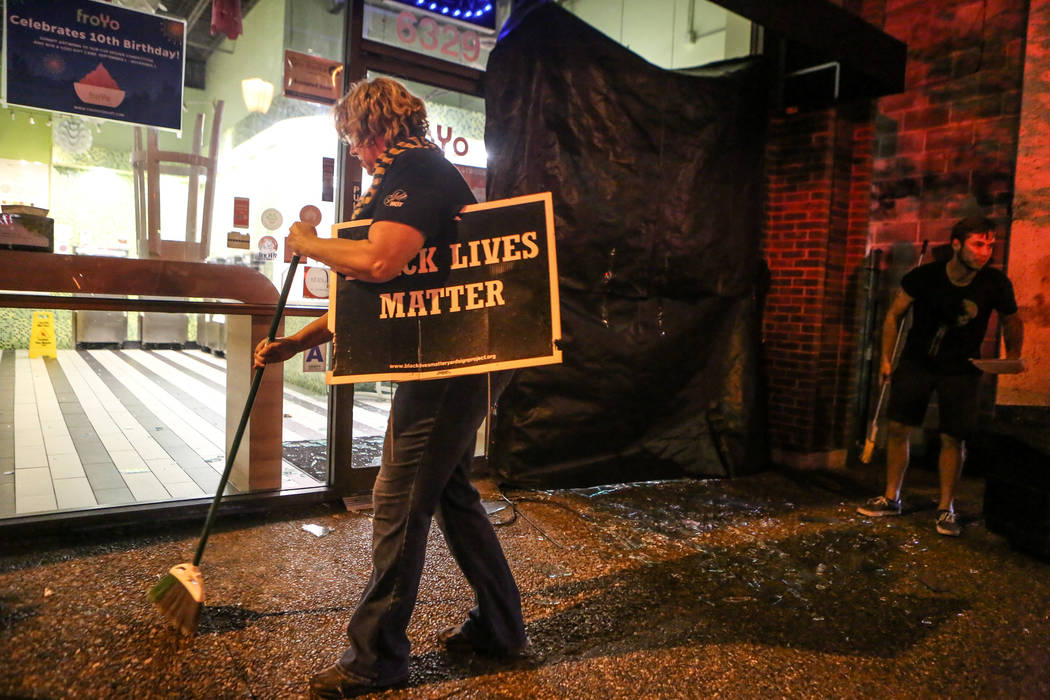 ST. LOUIS — Several hundred protesters observed six minutes of silence in front of the St. Louis Police Department, then chanted "stop killing us" as officers looked on from headquarters windows.
Protesters said Sunday that the six-minute silence symbolizes the six years between the death of Anthony Lamar Smith and the acquittal of the white former police officer who was charged in the black suspect's shooting death. The verdict was issued Friday.
During the silence, protest organizer Cori Bush walked slowly with Anne Smith, Anthony Smith's mother. Bush says everyone makes mistakes, but that Smith did not deserve to die.
Authorities closed off several blocks around the police headquarters Sunday afternoon in anticipation of the demonstration, which followed two days of nonviolent marches and two nights of violent skirmishes that resulted in more than 40 arrests.
Friday and Saturday protests largely consisted of nonviolent marches in downtown St. Louis, in suburban shopping malls and in the Delmar Loop and Central West End entertainment districts.
University City police said 23 businesses and five police vehicles were damaged in the Loop area Saturday night after things turned violent. The nonviolent group of several hundred had disbanded, then several dozen people gathered and
Protesters were to hold a rally outside police headquarters at 3 p.m. Central time and deliver a single demand, one of the organizers, Tory Russell, said without giving details.
"We are going to disrupt and be very innovative. The world will see," said Tory Russell, who is with the International Black Freedom Alliance, one of the organizers of the protest.
The protests started Friday after Circuit Judge Timothy Wilson acquitted former St. Louis police officer Jason Stockley, 36, of first-degree murder in the 2011 shooting death of Anthony Lamar Smith, 24.
Protesters clashed with police that night, leading rock band U2 to cancel its Saturday concert in St. Louis.
In the St. Louis suburb of Ferguson the killing of a black teenager by a white police officer in 2014 triggered sometime violent protests that spread around the United States, fueled by police killings of unarmed black men. It also helped spark debate about racial bias in the U.S. justice system.
Thirty-three people were arrested and 10 officers injured by early Saturday morning in St. Louis. Police said protesters also damaged Mayor Lyda Krewson's home.
Violence flared anew Saturday night when about 100 protesters, some holding bats or hammers, skirmished with police in riot gear.
Store and restaurant windows along a commercial strip in west St. Louis were smashed, and police said they arrested at least nine people.
In the Loop district where Saturday's skirmishes broke out, the Sunday brunch scene was bustling and some shop owners painted murals on the plywood used to board up smashed windows.
Lamar Williams, 65, stood outside a book shop whose windows were smashed, selling newspapers to raise money for a local charity.
"Back in my day, we used to link arms in peaceful marches. We didn't get into this kind of destruction," Williams said.
Smith was shot in his car after Stockley and his partner chased him following what authorities said was a drug deal. Prosecutors argued that Stockley planted a weapon in Smith's car, but the judge said be believed the gun belonged to Smith.
Stockley left the St. Louis Metropolitan Police Department in 2013. Smith's family settled a wrongful death lawsuit against the city for $900,000 in 2013.
An informal group of St. Louis-based activists known as the Ferguson frontline have organized the protests. The group has focused on what it describes as institutional racism since Ferguson.