State Bar of Nevada acts to discipline Las Vegas lawyer
September 22, 2010 - 11:00 pm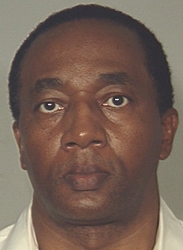 Las Vegas attorney Stanley Walton is not having a good month.
One week after he was arrested for contempt of court in a probate case involving millions of reportedly missing dollars he was supposed to safeguard, Walton failed to file a formal answer to a Nevada State Bar complaint alleging he misappropriated $20,000 given to him by a client in an unrelated case.
Along the way, Walton is alleged to have violated several rules of professional conduct that Nevada lawyers are required to follow, particularly as they relate to relationships with clients.
The complaint, signed by State Bar of Nevada General Counsel Rob Bare, details Walton's relationship with Xiao Ping Wang, which began in 2003 when Walton was appointed a special prosecutor in a domestic violence case in which Wang was the victim.
A month later he was her divorce attorney, and for a brief period, they were intimate. Walton continued to represent Wang in a variety of legal matters and, according to the Bar, she considered him her "general practitioner" lawyer.
According to the Bar, Walton might have offered Wang a deal that sounded too good to be true: A $20,000 investment that just 22 days later would yield $100,000.
Walton told investigators the investment involved bond transactions with the government of Mexico. After Wang's investment, made July 6, 2009, Walton placed the money in his general bank account and not his client trust fund.
Walton's bank records also show he made eight separate payments to Toyota that month totaling $17,500. He also made payments to Lexus, Anthem, Walgreens and the Marriott Newport Coast Hotel, according to the Bar.
Because Walton failed to file a written answer to the Bar complaint within the required 20 days, his law license is imperiled. The Nevada Supreme Court has final control over law licenses.
Potential disciplinary measures range from a private reprimand to permanent disbarment. It is also possible the Bar could file a second complaint regarding the probate case.
In its four allegations of rule violations, two claim Walton had a conflict of interest with Wang, one accused him of failing to protect her property, and the fourth — and arguably the most serious — charges him with misconduct for engaging in conduct "involving dishonesty, fraud, deceit or misrepresentation."
While Walton found himself in jail last week for ignoring orders to appear in court, Probate Commissioner Wesley Yamashita is not the only person Walton has reportedly avoided. Wang has been unable to contact him since August 2009, at which time Walton's staff called Las Vegas police and had her "removed from his office," according to legal papers.
In October 2009, Walton said the Mexican bonds were worth $113 million.
"The main problem with getting the proposed platform to generate income is that the Mexican government would not provide the platform with the information on the location of the gold reserves to support the trading of the gold Mexican bearer bonds," Walton told the state Bar at the time.
Calls seeking comment from Walton were not returned.