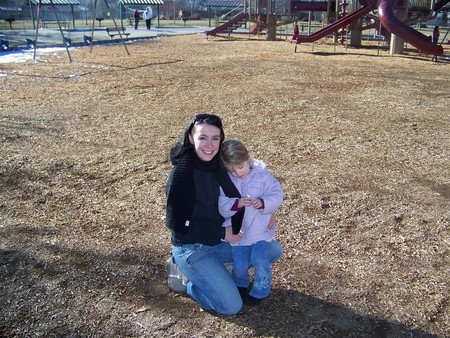 CARSON CITY — When the economy soured late in 2007, Nevada families decided to cut back on spending.
Out went the trip to Hawaii.
Out went the Friday night outing to the steakhouse.
And out went the baby.
The baby?
Yes, the baby.
Statistics show that couples in Nevada are not having as many babies as they did before the state sank into its worst recession since the Great Depression of the 1930s.
According to the state Bureau of Health Statistics, Planning & Emergency Response, the number of babies born in Nevada has dropped every month this year in comparison with the same month in 2007 and 2008.
For example, the number of births in May, the latest month a count is available, was 2,974, down from 3,389 in May 2007 and 3,225 in May 2008. That is a 12.2 percent decline in two years.
Take Lampe Park in Gardnerville where a handful of children were playing on a recent afternoon. Their parents all said they cannot afford to have more children, because the recession has cut their income and the ability of their employers to offer health insurance.
Dawn DuCotey, 28, said she can barely afford the $300-plus per month that it costs to keep her 3-year-old daughter, Ocean, in day care while she is working.
She receives health insurance for herself, but not for her daughter or any other children she might have in the future.
"I cannot afford to have another child now," said DuCotey, who is in the process of getting a divorce.
Lynn Corey, 23, echoed her comments, as she sat with her 2-year-old daughter at a picnic table.
"I am definitely feeling the effects of the economy," said Corey, a single mother without health insurance. "I could not have another child now. Employers cannot afford to pay their employees' health insurance, let alone give it to their families."
David Boyer, 30, and his 26-year-old wife, Sarah, doubt they'll ever have any children. Both work, but neither of their employers offers health insurance.
"We're DINKs: dual income, no kids," quipped Boyer, adding they would rather not have any children at this point.
"We are unable to provide what a child needs," Sarah Boyer said. "All our friends talk about it. This is the age for us when you have kids. Some of them aren't going to have any because they cannot afford it."
Tami Gates, director of the Hill and Dale Child Development Center in Las Vegas, notices the lack of infants and children every day.
Only four of the center's nine slots for babies are filled. Total enrollment is about half of capacity, the lowest it has been in the 10 years she has been there.
"I feel if we are not full, then nobody is full," she said. "I have heard a lot of child care centers have closed. It could be a population decline, a declining birth rate, the economy."
Parents of some children have told her they cannot afford full-time day care because their jobs have been cut back. Others have moved back to their home states because of the lack of jobs in Las Vegas, she said.
Both the Nevada Right to Life organization and Planned Parenthood said they have noticed young adults are postponing or not having any children at all because of the economy.
"We are in a demographic death spiral," said Melissa Clement, of Reno, the state president of Nevada Right to Life. "Babies are our future. It is unfortunate, because in times like these you get through it with your family."
Nevada Right to Life bills itself as a nonprofit education organization that campaigns in favor of anti-abortion issues.
"We are definitely seeing fewer babies born," said Annette Magnus, public affairs coordinator for Planned Parenthood in Las Vegas. "We have the worst job market in the country. People are losing their jobs, losing their income, so they have to make hard choices."
Planned Parenthood is a nonprofit organization that assists women seeking birth control and health care assistance and making other reproductive decisions, including abortion.
Rick Plummer, a spokesman for University Medical Center, said the drop in births might be due more to a statewide population decline. The number of births at the public hospital is about 5,000 a year, down 6 percent from two years ago.
State Demographer Jeff Hardcastle won't have information on Nevada's 2009 population before January. But he said in the summer that he doesn't believe the state population has declined, although growth might be minimal. The latest figures, for July 2008, showed the state has 2.738 million residents.
Nevada, with the second highest unemployment rate in the country, isn't alone with a drop in births. The birth rate also is declining nationally, although not as steeply as here.
The number of U.S. births hit a record high of 4.247 million in 2007, but then dropped by 68,000 in 2008, according to the National Center for Health Statistics.
Carl Haub, a demographer with the Population Reference Bureau in Washington, D.C., said that in every state for which he has seen records, the number of births has fallen this year compared to 2008.
"Nevada has had a really big drop," Haub said. "People have lost confidence about the future. I don't think we noticed before how it affected the birth rate. There is only one thing that could have caused it, and that is the recession."
The recession isn't likely to end in Nevada anytime soon. Moody's economy.com, an economic research firm, said on Nov. 5 that Nevada remains deeply entrenched in recession while 11 states are showing signs of recovery. Unemployment in Nevada, now 13 percent, is expected to top out at 14.75 percent next year, according to state economists.
This isn't the first time births have dropped because of a poor economy.
During the 1930s, the time of the Depression, the nation's population grew by only 9 million, by far the lowest of any decade in the 20th century. Growth that decade was only about half of what was seen in the 1920s.
Hardcastle said it was not just the bad economy but also illness that contributed to the low birth rate during the Depression.
"There was Dust Bowl pneumonia," said Hardcastle, whose family lived in Oklahoma. "Infants died because of the dust. Families could not afford health care."
Haub said the birth rate dropped 14 percent, to an average of 2.1 children per woman, in the 1930s. It dropped again in the 1970s — a period of inflation, rising oil prices and the emergence of birth control and feminism — to a rate of 1.7 children per woman.
Until the recent drop, the birth rate had been climbing in the United States, reaching an average of 2.1 births per woman, the highest rate among industrial counties, Haub said.
In most of Europe today, not enough children are being born for the population to grow without an influx of immigrants, he said.
States such as Nevada, with one of the larger Hispanic populations, could grow again. Hispanic women have an average of three children each, Haub said. That is the most among ethnic groups.
But he said the birth rate has declined even in Utah, with the nation's largest Mormon population and traditionally the state with the largest families.
The birth rate in Utah, about 21 babies per 1,000 population — 2.6 births per woman — remains 50 percent higher than in the nation as a whole.
Contact Capital Bureau Chief Ed Vogel at evogel@reviewjournal.com or 775-687-3901.