State medical panel files complaint against endoscopy center doctor
December 3, 2008 - 10:00 pm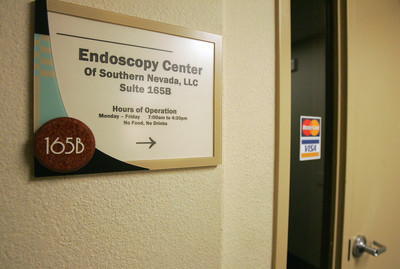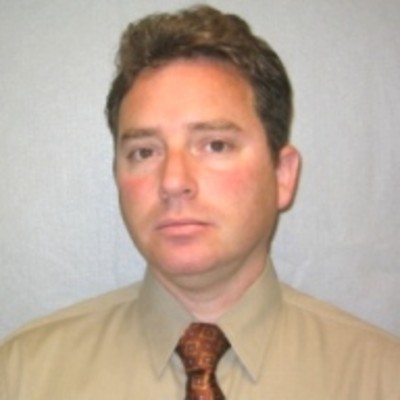 A third physician who practiced out of the Endoscopy Center of Southern Nevada has been hit with a medical malpractice complaint by the Nevada Board of Medical Examiners.
Dr. Clifford Carrol, a Las Vegas gastroenterologist, faces four allegations relating to the care he provided to patients, one of whom has been identified as the source, or "index," patient whose disease officials say was transmitted to seven others on Sept. 21, 2007.
The board filed the complaint on Nov. 24 and made it public Tuesday. Malpractice complaints already have been filed against the clinic's majority owner, Dr. Dipak Desai, and Dr. Eladio Carrera. Both have had their licenses suspended pending an investigation.
"The allegation is that he (Carrol) was the physician treating the source patient that led to other patients acquiring hepatitis C later that day," said Louis Ling, the medical board's executive director and special counsel. "This was Dr. Carrol's first patient of the day and he (the patient) was a known carrier of hepatitis C."
Claims of malpractice against Carrol focused on treatment of not only that first patient, who underwent a colonoscopy, but on a patient Carrol treated later in the day.
"This patient wasn't discovered until much later and was not part of the original group," Ling said, referring to a joint investigation by local, federal and state health officials that originally identified six people who had contracted hepatitis C at the Shadow Lane facility. Desai and Carrera performed procedures on those six.
The medical board's complaint also said Carrol failed to exercise proper skill and diligence and that he brought the reputation of the medical profession into disrepute.
It is believed that unsafe injection practices, the reuse of syringes in a manner that contaminated multiple vials of anesthesia used for more than one patient, by nurse anesthetists at the Endoscopy Center's Shadow Lane clinic led to transmission of hepatitis C.
To date, the Southern Nevada Health District has definitively linked eight hepatitis C transmissions to the Shadow Lane facility and one case to a sister facility, the Desert Shadow Endoscopy Center on Burnham Avenue.
One person is believed to have contracted hepatitis C on July 25, 2007, at the Shadow Lane facility, and the Burnham facility's case is believed to have occurred during a 2006 procedure.
The wife of the hepatitis C patient who believes he is the Sept. 21, 2007, source said she was pleased that attention was finally being brought to Carrol. She said Carrol had treated her husband for three years prior to him undergoing a colonoscopy that day.
"It just blows my mind that this has happened. He (Carrol) knew my husband had hepatitis C. … You just can't trust him," she said. "It really hurts our family knowing what happened."
The woman, who didn't want her or her husband's name published out of fear the public might try to harm them, said her husband received a letter from health officials indicating he was the source of the Sept. 21 infections.
Carrol could not be reached for comment Tuesday.
Kevin Rexford, a 46-year-old pharmacist who says Carrol missed his colon cancer in 2005 during a rushed colonoscopy, also is pleased that the board is taking some action.
"It's deplorable that he's still allowed to work on people," he said.
In March, nearly two weeks after the hepatitis C outbreak announcement, Rexford settled a malpractice case with Carrol for $2 million, which under state law requires an investigation of the doctor by the board. Though the complaint filed by the board against Carrol does not mention Rexford's case, he believes his experience should be added to the complaint because it might expose another area of concern at Desai clinics: whether cancers were missed in screenings.
"I just wish Dr. Carrol had been more diligent in his work," Rexford said. "It would have saved me and him a lot of grief."
Carrol, who has been licensed in Nevada since April 1997, is one of more than a dozen physicians who had practiced medicine under the Gastroenterology Center of Nevada. The center was the umbrella company for several Desai-owned endoscopy centers throughout Las Vegas, all of which have closed.
Since the outbreak was discovered, health officials have urged more than 53,000 former patients of the Shadow Lane and Burnham Avenue facilities to get tested for hepatitis B and C, and HIV.
Health officials say 105 hepatitis cases are "possibly associated" with those facilities and 35 others have been classified as "indeterminate," meaning those patients had other risk factors for the disease; 136 were found to have contracted hepatitis C elsewhere.
The outbreak is the largest ever in Nevada and led to the nation's largest patient notification of its kind. Hundreds of former patients have filed civil lawsuits against the clinics and physicians.
Through temporary restraining orders in District Court, the medical board earlier this year obtained suspensions of Desai's and Carrera's medical licenses. Hearings on their cases are scheduled for early next year.
Ling said it hasn't been determined whether the medical board will pursue a similar temporary restraining order against Carrol.
A medical board hearing for Carrol is scheduled for June 22.
Ling said that if the doctors are found to have committed malpractice, they face disciplinary actions that range from license revocation or suspensions to probation for a period of time. They also face fines plus any attorneys' and investigative fees and costs.
"It's very well deserving," Billie-Marie Morrison, an attorney who represents several endoscopy patients, said about the medical board's complaint against Carrol. "He holds a medical license, and he knows he has to take precaution if he is treating a patient with hepatitis C or some other disease that can be spread to another patient. I think a lot more doctors should be held accountable."
Contact reporter Annette Wells at awells@ reviewjournal.com or 702-383-0283. Review-Journal writer Paul Harasim contributed to this report.