Stephens Media president honored as alma mater's Alumnus of the Year
October 26, 2008 - 9:00 pm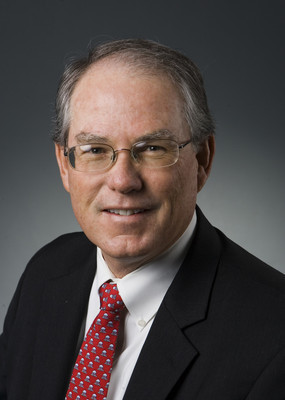 Stephens Media President Sherman Frederick, a former Review-Journal reporter, editor and publisher, was honored by his college alma mater Saturday with the Dwight Patterson Alumnus of the Year award from Northern Arizona University.
Before graduating from the school in 1977 with a bachelor's degree in journalism, Frederick worked at the student newspaper, The Lumberjack. During his time as editor, the paper won several regional and national awards, and Frederick "distinguished himself as one of the most dedicated and committed editors" in the paper's history, according to a school news release.
Former Northern Arizona University journalism professor David Bennett said Frederick was one of the best students he ever taught, "yet he was humble and unpretentious," the release said.
After graduating magna cum laude from the Flagstaff, Ariz., campus, Frederick was hired as a reporter at the Review-Journal. He was promoted to city editor before being named the editor at the Hawaii Tribune-Herald in Hilo, then publisher at The Daily News in Alamogordo, N.M.
He returned to Las Vegas in 1988 as editor of the Review-Journal. Four years later he was named publisher, a position he held until becoming president of Stephens Media Group in 1999.
Stephens Media Group is now Stephens Media, which owns the Review-Journal and other newspapers in nine states.
Frederick is a past president of the Nevada Press Association and a member of the organization's Hall of Fame.
Nevada Supreme Court Justice A. William Maupin commended Frederick's "commitment to providing a forum for disseminating public information and framing debates of the great issues of the time," according to the news release.
The award, named after Northern Arizona University alumnus Dwight Patterson, is given to an alumnus who achieves outstanding professional success. Patterson, a rancher and businessman, helped bring spring training baseball to Arizona and served on numerous public and community boards. He died in 1999.