Steve Wynn's epic enchanted evening
December 11, 2010 - 12:00 am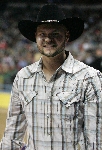 Steve Wynn remembers it as one of those defining aha moments.
It was late 1965, He was 23 and in the early stages of trying to buy a small ownership piece of the Frontier Hotel.
A friend of the family arranged a side trip to Palm Springs and an introduction to Frank Sinatra.
That was epic for the young man from New Jersey, but his Las Vegas trip got even cooler.
Sinatra invited Wynn and his wife at the time, Elaine, to see the Rat Pack at the Sands.
"There's no comparable moment in today's entertainment world or has there ever been since — the electricity, excitement and charisma in that 500-seat room. They just sucked the air out of the universe.
"They were full of mischief. Dean Martin started singing, 'Hello young lovers … you're under arrest.' Lucille Ball was there, Gregory Peck, Roger Moore, Liz Taylor.
"That night did it for me. I had to be in Las Vegas," Wynn said Friday.
After the show, the Wynns went to the Sands lounge.
"Guess who was on stage? Louie Prima, Keely Smith and Sam Butera and The Witnesses. Sinatra and those guys came in and watched. It had 100 seats but there must have been 1,000 people standing around outside."
Wynn salutes Sinatra tonight, on the eve of what would have been Sinatra's 95th birthday, with the opening of choreographer Twyla Tharp's Sinatra restaged Broadway dance musical "Sinatra Dance With Me."
Sinatra's daughters Nancy and Tina , along with granddaughter Amanda, are coming in for opening night.
Next to Sinatra's pal, Jilly Rizzo, not many people spent more time in Sinatra's company than Wynn.
After buying the Golden Nugget here in the early 1980s and building another in Atlantic City, Wynn hired Sinatra as his resident headliner.
"The first time he worked (here) he had to change clothes in a service elevator. His first gig, he and Willie Nelson did a duet."
"It was the most fun four and a half years in my life," said Wynn, who regularly took the coast-to-coast trips with Sinatra and Dean Martin.
He's especially proud of the land he donated to the city a few years ago that resulted in Frank Sinatra Drive being opened along the west side of the Strip.
"The first day they put up the signs over the I-15, I drove down with a camera and sent pictures to Barbara (Sinatra's widow) and the kids."
With so much misinformation flying around about his Nov. 29 engagement to Andrea Hissom, the British divorcee he met about two years ago, I asked for details to clear it up.
One report had it in a private room, with the ring featuring a sapphire.
He popped the question out in the open in Sinatra, one of his Encore restaurants, at a corner table called The Chairman's table.
"Frank always like to sit in a corner. I picked one I thought he would like most, the one just inside the entrance, near the maitre d.'  "
It was a heart-shaped diamond, he said, that goes with the matching earrings he gave her on her birthday, Feb. 5 last year.
"She loves it. All girls love to be married," he said.
Soon?
"Eventually," he said. "We haven't set a date."
COWBOY AT HEART
Before gravitating to baseball, Cody Ross, one of the San Francisco Giants' postseason heroes, wanted to be a bullfighter and rodeo clown.
Ross, who grew up in Big Spring, Texas, attended Thursday's National Finals Rodeo session, the sixth or seventh year he's shown up with his father and brother.
"We couldn't afford it before then," he told my colleague Jeff Wolf, while Ross joined us on media row.
Ross asked his agent to pull some strings at NFR. "I wanted to get in the (bullfighter) barrel, but my agent didn't think the Giants would like that," he said.
THE PUNCH LINE
"It's cold in New York City. At St. Patrick's, they put antifreeze in the holy water." — David Letterman
Norm Clarke can be reached at (702) 383-0244 or norm@reviewjournal.com. Find additional sightings and more online at www.normclarke.com.