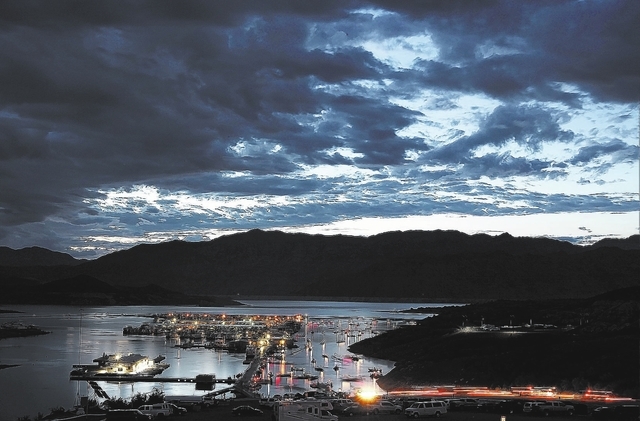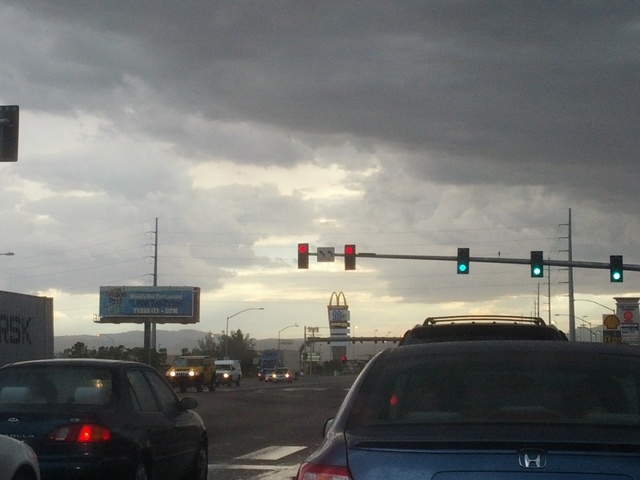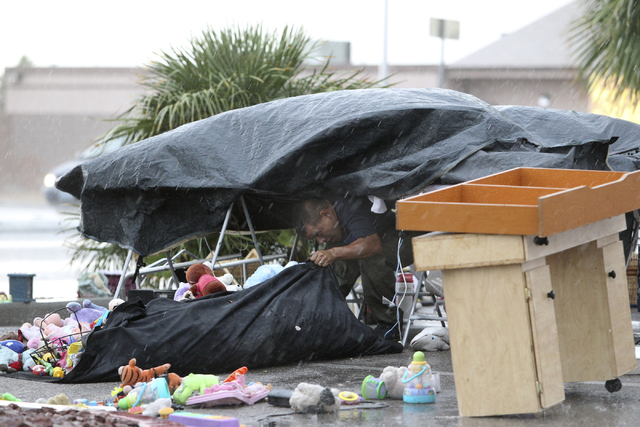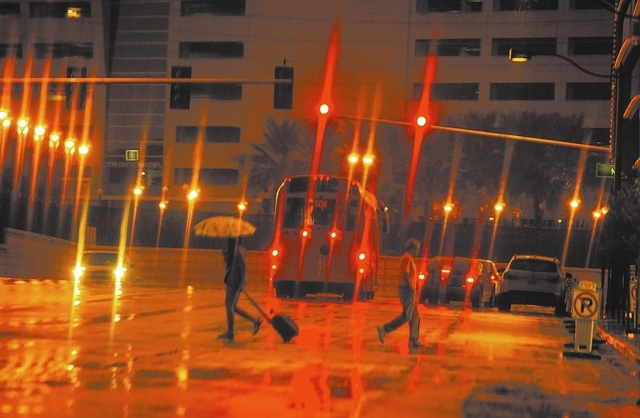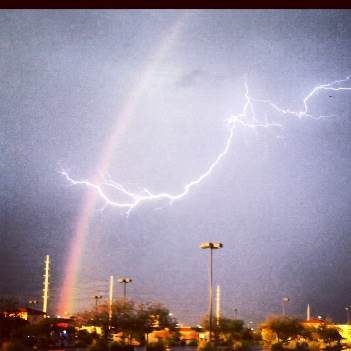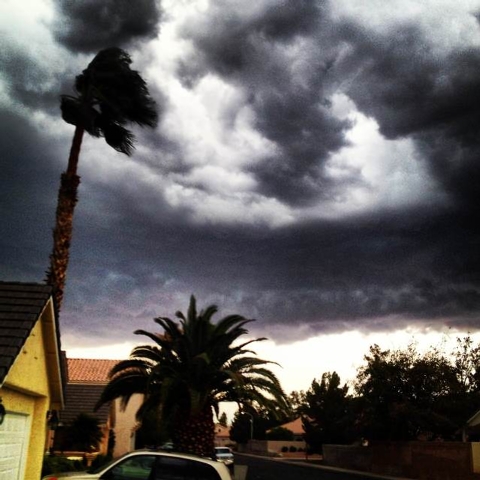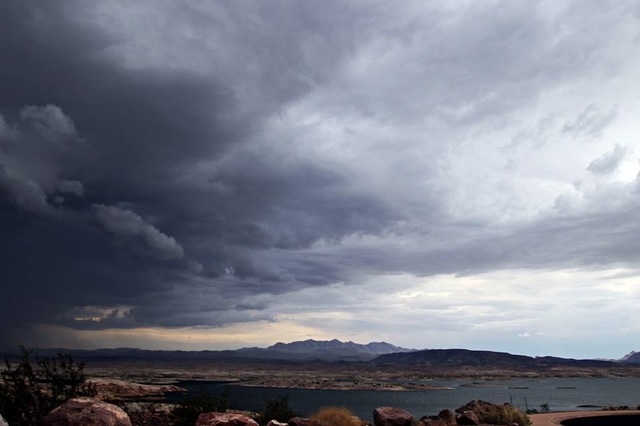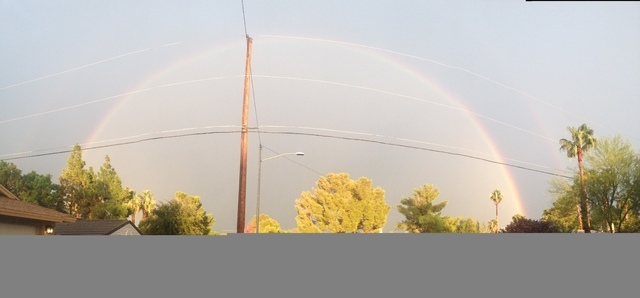 Storms moving into the Las Vegas Valley Monday afternoon gave the northwest a break and hit other areas of the county.
A flash flood warning was in effect for Kingman, Ariz., and thunderstorms were present near Mesquite Monday evening.
A spokesman from the National Weather Service said storms early in the day near Mesquite were moving toward Las Vegas and were likely to hit northern and northeastern areas of the county.
NV Energy reported two power outages that affected about 1,000 customers each. One was near Eastern Avenue and Bonanza Road, and was restored by 7 p.m. The other was near Sahara Avenue and Highland Drive, and linemen were still patrolling the area as of 7:30 p.m. to finish the fix. Mark Severts with NV Energy said the problem is much like a tripped circuit breaker in your home, but on a larger scale. Crews had been immediately dispatched to address the problem.
Two traffic signals were out in those areas as well.
A spokeswoman with McCarran International Airport said there had been some departure holds early in the evening. When lightning strikes within five miles of the airport, she said, fueling operations are temporarily stopped. That means there could be intermittent delays for the duration of the storm. As of 6:30 p.m., planes were departing and arriving as usual.
Wind gusts up to 60 mph were predicted across the valley and a flash flood advisory was in effect until 7:30 p.m. Henderson ended up receiving the evening's heaviest rainfall.
Clouds started developing over the Spring Mountains but didn't turn into a major storm, the weather service said. The last few weeks have brought major flooding into the northwest portion of the valley below the mountains.
This year so far, the valley has received 1.24 inches of rain. Last year up to Sept. 6, almost 2.7 inches had been recorded. With monsoon season coming to a close, a weather service spokesman said, it would take a very heavy rain to catch up.