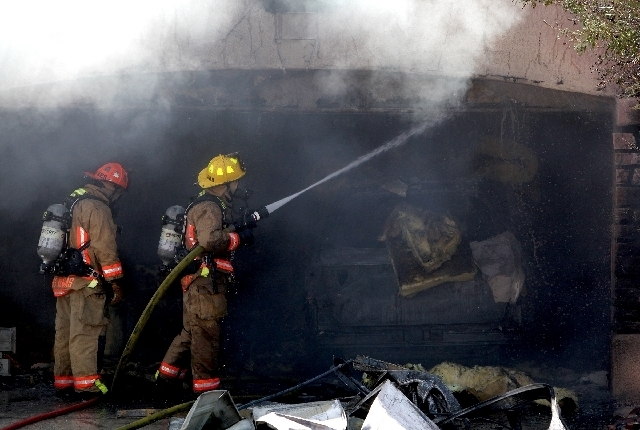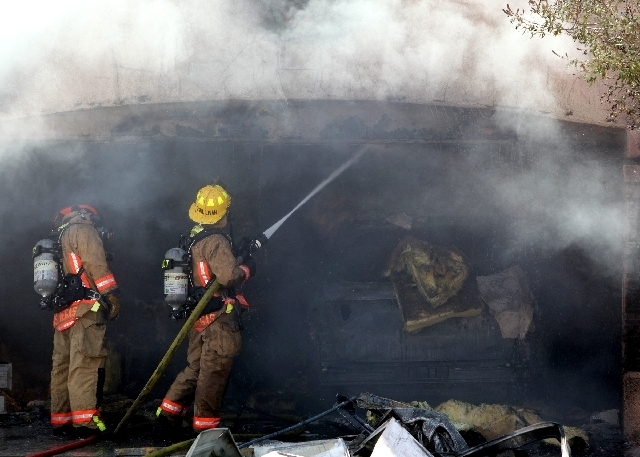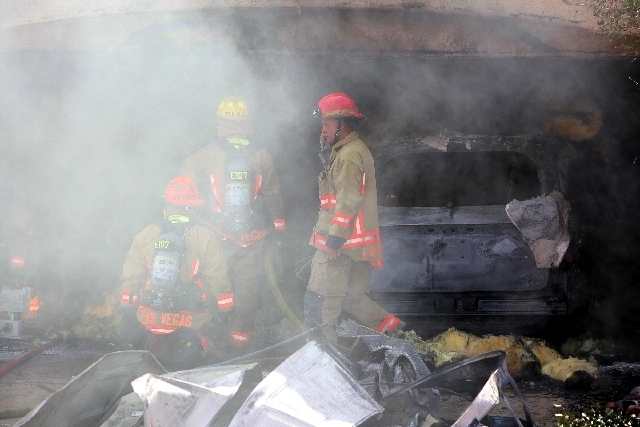 An accidental garage fire caused $100,000 in damage and displaced two people in Sun City Wednesday morning.
Firefighters responded to the 9 a.m. fire at 2312 Sun Cliffs St., near the Las Vegas Beltway and Lake Mead Boulevard, and treated one person who suffered from minor smoke inhalation, according to fire spokesman Tim Szymanski.
One resident was home at the time of the fire. He smelled something burning when the smoke alarms went off but could not find the source of the fire until he opened the garage door. He slammed the door shut after encountering a "wall of fire" and ran out of the house, Szymanski said.
It took firefighters about 15 minutes to control the fire in the one-story wood and stucco house. The garage was "completely gutted" and a new car and golf cart were destroyed by the flames, Szymanski said.
Fire officials could not pinpoint the cause of the fire, but said that it started in the garage and was accidental in nature.
The rest of the house sustained smoke and heavy heat damage.
Two dogs were also displaced by the fire.
Contact Rochel Leah Goldblatt at rgoldblatt@reviewjournal.com or 702-383-0381.