Supreme Court justices draw plaudits from state attorneys
December 29, 2013 - 3:31 pm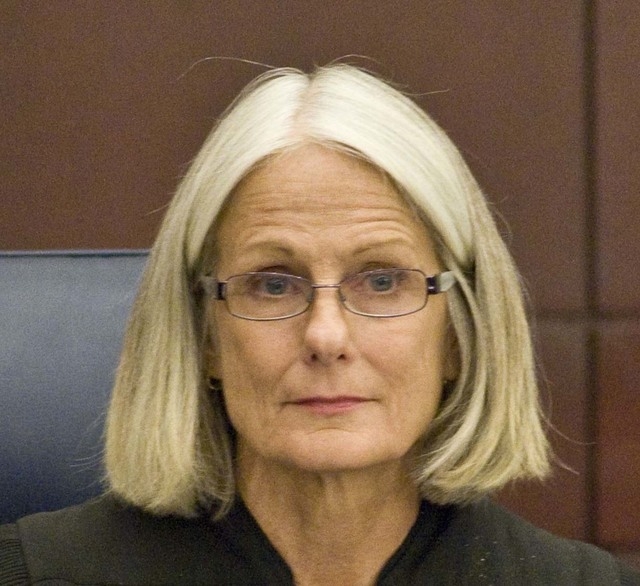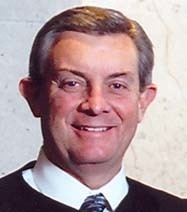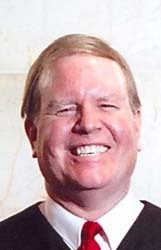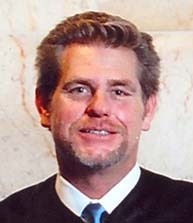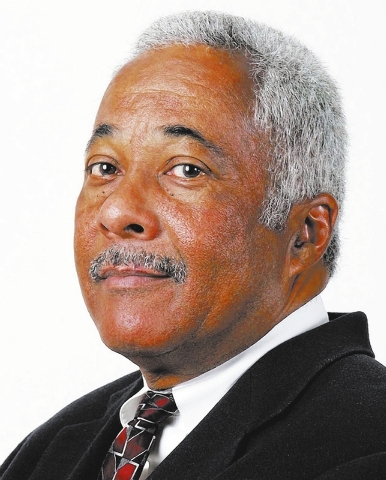 CARSON CITY — We like our Supreme Court justices in Nevada. In fact, the 2013 Judicial Performance Evaluation poll of more than 300 lawyers in Clark County found that the majority believe each of the seven justices should remain on the bench.
Results on the question of retention range from a high of 86 percent for Justice Mark Gibbons to a low of 59 percent for Justice Nancy Saitta. Ron Parraguirre drew a retention rating of 80 percent; Michael Cherry, 79 percent; Michael Douglas, 74 percent; Jim Hardesty, 73 percent and Kris Pickering, 69 percent.
The results especially should please Gibbons and current Chief Justice Pickering because both intend in early January to file for re-election to new, six-year terms on the Supreme Court. At this point, no one has emerged to challenge either Pickering or Gibbons in the nonpartisan races.
Supreme Court justices, district judges and county justices of the peace file for the 2014 elections from Jan. 6 to Jan. 17.
"I tend to think that any score for the Supreme Court is a group score," said Gibbons, who also drew the top score two years ago when the last survey was conducted for the Review-Journal. "I think the scores are a good reflection of the court as a whole."
The scores the five male justices earned this year were almost the same as in 2011. However, Pickering picked up 6 percentage points in the latest poll and Saitta 3 percentage points.
Rebecca Gill, a political science professor at the University of Nevada, Las Vegas, has studied the Review-Journal's survey and those in other states. Her conclusion is there is bias against women and minority judges in the surveys.
The bias against women is not "overt sexism, but instead to something called implicit gender bias," Gill said
"This kind of bias is a result of the unconscious triggering of gendered, occupational stereotypes. This means that female and male lawyers alike are likely to rate female judges lower than their male counterparts."
Cherry and Pickering both said they review the survey results and pay attention to reasonable criticism. Lawyers are allowed to give anonymous feedback.
"I have always valued constructive feedback and over the years have taken to heart and put into practice a number of good suggestions," Parraguirre said.
Besides commenting about the survey, Pickering, Cherry and Gibbons also were quick to advocate that voters in November approve an intermediate state court of appeals.
Voters have rejected the concept several times, but justices believe it would reduce their caseload and allow them to issue more informative and complete opinions on major cases.
Nevada is one of 10 states without an appeals court. Decisions in district court now are appealed directly to the Supreme Court.
At the close of the fiscal year that ended June 30, the Supreme Court had 1,879 pending cases, or 365 more cases than three years ago. With the state growing, the court's administrative office estimates the backlog will increase to 2,206 cases in 2015, meaning many decisions will not be made for a year or more.
While the anonymous comments made about the justices were far more positive than negative, some lawyers were highly critical of individual justices.
"Doesn't care about the law or victims, only criminals," one lawyer wrote about Cherry. But others called him a "wonderful judge" and "the most qualified judge on the Supreme Court."
Lawyers called Gibbons "an excellent justice," and even "loved by all." But one said Gibbons "should never have been on the bench at any level."
Hardesty was called a "true statesman," an "intellectual heavyweight" and an "excellent judge." But he also was called "extremely arrogant," biased against Las Vegas and biased in favor of business.
Parraguirre was called a "first-class jurist," a "very smart man" but also "the dumbest justice on the Nevada Supreme Court."
Douglas was referred to as a "decent man" and the "best Supreme Court justice." He was also described as being in "above his head" and as having "no real guts."
Pickering was praised for being the "big brain on the court" and having a "brilliant legal mind," but others said she is "corporation's best friend on the Nevada court."
Saitta was referred to as a "great justice because she cares about the law and people" and as "not influenced by the good old boys (or girls)." But others said she was not qualified to sit on the Supreme Court and "is the poster child for the appointment of judges."
Contact Capital Bureau Chief Ed Vogel at evogel@reviewjournal.com, or 775-687-3901 or on Twitter at @edison vogel
RELATED

Judging The Judges