Suspect in Denison slaying fit the profile
November 28, 2008 - 10:00 pm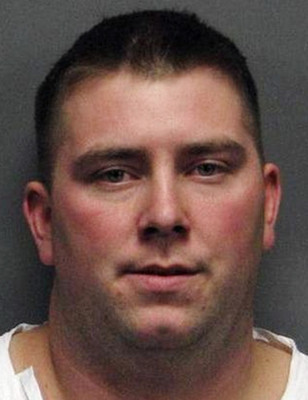 RENO — Early in their investigation into the kidnapping and slaying of a young college woman, Reno police were convinced the suspect they described as a serial rapist was a chameleon who blended in with a community grieving the loss of Brianna Denison.
"Likely he looks like somebody you would least suspect, but that is the person who is responsible for this crime," Deputy Police Chief Jim Johns said in February, a day after Denison's body was found in a brush-covered lot in a business district on the south side of town.
On Wednesday, the profundity of Johns' words emerged when police announced the arrest of a 27-year-old Sparks construction worker.
James Michael Biela, a father and former Marine who trained in martial arts at an academy frequented by law enforcement officers, was arrested Tuesday afternoon while picking his 4-year-old son up from preschool.
"He seemed like a nice, normal guy," Cindy Stern, who has lived across the street from Biela for three years, told the Reno Gazette-Journal. "I guess killers don't wear a sign."
Biela's arrest, police said, followed a tip — one of more than 2,200 received during their 10-month investigation — that came after Biela's girlfriend, Carleen Harmon, confided in a friend about the couple's relationship troubles and recently finding a pair of woman's underwear in his vehicle.
That friend called Secret Witness.
Biela is charged with murder in Denison's death, as well as kidnapping and sexual assault for an alleged attack on another woman in December near the University of Nevada, Reno. That victim, identified as Hsiaotzu C. in court documents, was able to give police a partial description of the suspect and a vehicle.
She also said her assailant kept her panties.
Authorities have said DNA evidence also linked Biela to another sexually motivated attack last November, where a woman was grabbed from behind and groped, but managed to get away. No charges have been filed in that case.
Denison, a sophomore at Santa Barbara City College in California, was visiting her hometown over winter break. After a night out with friends, she went to sleep on a couch at a friend's rented home near UNR. The next morning, when the household roommates woke up, Denison was gone. Her purse and cell phone was still there. There was blood on a pillow.
Denison's body was found Feb. 15. An autopsy showed she was sexually assaulted and died of strangulation. At the scene, investigators found two pair of thong underwear, intertwined.
After Biela refused to provide authorities with a voluntary DNA sample, Harmon allowed police to take a DNA sample from the couple's son.
DNA analyst Jeff Riolo concluded "the probability of excluding a random individual as a source of (the suspect's) DNA profile in the Caucasian population as 99.98 percent," Jenkins wrote in an affidavit.
Based on that, police obtained an arrest warrant for Biela and authorization from a judge to seize a DNA sample, that investigators allege matches crime scene evidence.