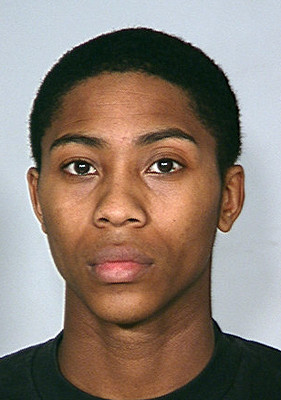 The man accused of driving the car used in the fatal drive-by shooting of a Palo Verde High School student will be kept in jail.
On Thursday, Las Vegas Justice of the Peace Melissa Saragosa denied 18-year-old Ezekiel Williams' request for $250,000 to $500,000 bail.
"I do believe that Mr. Williams represents a danger to the community," she said.
She cited Williams' arrest history and his alleged involvement in a separate shooting incident at Texas Station for keeping him behind bars.
An evidentiary hearing for Williams and his 16-year-old co-defendant, Gerald Q. Davison, is scheduled for March 19.
Brent Bryson, Williams attorney, said he wasn't surprised by Saragosa's decision. But he questioned whether Williams' earlier interviews with police were conducted properly.
Williams is facing murder and conspiracy to commit murder charges for his role in the shooting.
Besides driving the car used in the Feb. 15 drive-by, authorities have accused Williams of egging Davison on to carry out the shooting and trying to cover up evidence. Davison is accused of being the triggerman in the shooting, which claimed the life of 15-year-old Palo Verde freshman Christopher Privett.
According to court documents, North Las Vegas police arrested Williams in August 2007 for having a gun and half a bottle of fortified wine in his car. Davison and two other juveniles were also in the car.
He was given a misdemeanor citation and Bryson said it was later knocked down to a traffic ticket.
Documents also show that a friend of Williams said they were involved in a shooting incident during the early morning hours of Feb. 15 — the same day as the Palo Verde shooting. The teen told police that Williams fired shots at a group of six men as they were leaving Texas Station because Williams believed they were going to attack him.
Contact reporter David Kihara at dkihara@reviewjournal.com or (702) 380-1039.