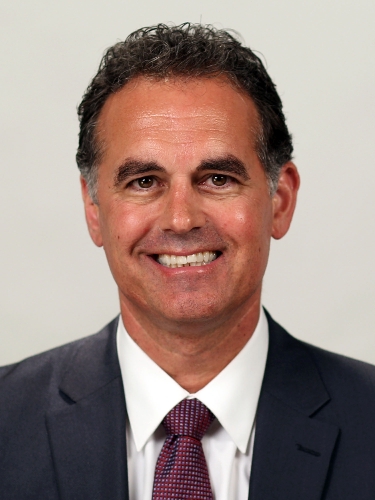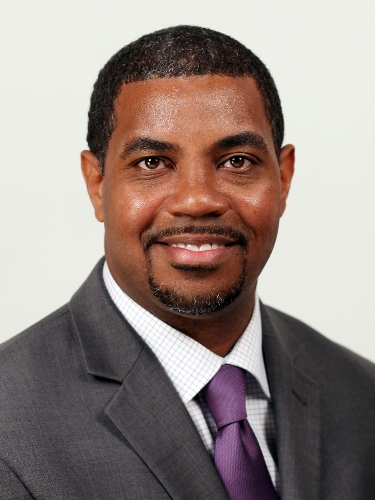 As the general election campaign gets under way, Democrat Steven Horsford appears to have all the advantages in the race for Nevada's new congressional district, which covers nearly half the state.
The Nevada Senate majority leader has:
■ Far more money in his campaign coffers than cash-strapped GOP opponent Danny Tarkanian.
■ A strong urban North Las Vegas base of minority support.
■ A winning election record and a big party edge in voter registration.
Tarkanian and Republicans are trying to even the score by preparing to run TV ads that question Horsford's ethics and by targeting Hispanic and black voters who are suffering in the dismal economy and who might know the Tarkanian family, which has deep roots in Clark County.
"I'm going to help him. I'm going to go door to door. I'm going to introduce him to people I know," Frank Hawkins, a former NFL football player and former Las Vegas city councilman, said Wednesday. President of the local NAACP chapter, he is a registered Democrat. "I believe there will be support for him in the community once people talk to him. But he's going to have to earn their vote."
Tarkanian also will get high-profile help from his father, Jerry Tarkanian, the former famed University of Nevada, Las Vegas basketball coach, who was by his side on primary election night. He coached his son to lead the Rebels to a No. 1 national ranking in the early 1980s. Las Vegas City Councilman Lois Tarkanian, a Democrat, also is expected to help her son in his 2012 race.
Still, the former UNLV point guard will have to play both offense and defense. Three previous election losses have raised questions about Danny Tarkanian's ability to win, and his financial setbacks have raised doubts about his business sense. The Tarkanian family real estate business was recently hit with a $17 million judgment in a loan deal gone bad, wounding him during the GOP primary.
"Both Horsford and Tarkanian bring as many liabilities as assets to the race," said David Wasserman, who handicaps House elections for the respected Cook Political Report. "And while Horsford remains the favorite based on the district's makeup, Republicans have an opportunity to make Horsford so toxic in the rural counties that Tarkanian has a sliver of hope."
44 PERCENT DEMOCRAT, 35 PERCENT GOP
Nevada got the new 4th Congressional District after the U.S. census showed population growth over the past decade hit 2.7 million residents. The boundaries stretch from urban North Las Vegas in Clark County to rural Lyon, Mineral, Esmeralda, Lincoln, Nye and White Pine counties. Nearly 80 percent of district residents live in Democratic-leaning Clark, while the rest populate the GOP-leaning rurals.
About 44 percent of the 256,928 voters in the district are Democrats compared with 35 percent Republicans, a 9-point Democratic advantage. The Cook Political Report gives the Democrats a 3-point edge in the race, however, based on past election trends. President Barack Obama won the district in 2008, while former President George W. Bush won it in 2004, making it a battleground.
Tuesday night, Horsford telegraphed his general election strategy, painting all the GOP candidates as "tea party extremists" even before the votes were counted.
"I believe, like everyone standing up here, we have to work together to create jobs, stop foreclosures and speed up Nevada's economic recovery," Horsford said at a Democratic gathering.
THE POWER AND PERIL OF THE PRESIDENT
Asked by a reporter whether Obama would be an asset for him in 2012, Horsford didn't explicitly say "yes" but said, "We're working for the same things." Horsford was an early supporter of Obama, serving as co-chair of his successful 2008 campaign in Nevada.
Horsford's campaign manager Geoff Mackler on Wednesday slammed Tarkanian as someone who would "take us back to the failed policies of the past that created the current economic mess."
In Tuesday's primary, Tarkanian demonstrated strength in rural Nevada, where he dominated the vote over eight GOP opponents. He eked out a 32 percent-28 percent victory over state Sen. Barbara Cegavske, who won Clark.
Tarkanian built a base of support across the state during his previous failed campaigns, including for the U.S. Senate in 2010, secretary of state and the Nevada Senate.
Horsford, the first African-American state Senate majority leader, is little known outside of Clark County, although he has been in office since 2005. He has been meeting voters while touring the vast district during the primary season when he had no Democratic primary opposition to worry about.
The lack of competition let Horsford bank $507,227 in his campaign account, according to a report he filed in late May with the Federal Election Commission.
TARKANIAN NEEDS FINANCIAL REBIRTH
As Tarkanian drives toward November, he begins with a virtually empty financial tank.
His campaign showed only $63,819 in the bank as of May 23. Other finance reports Tarkanian filed late last month show his campaign carrying larger loan debts than previously disclosed. Tarkanian has loaned his political organization $263,396, most carried over from his failed Senate bid in 2010.
Tarkanian also wrote refund checks to a handful of Nevada contributors between March and May, totalling $3,960. His campaign did not respond to a query about the returned donations. The Nevada Democratic party alleged they were from corporations, and thus not allowed by law.
Questions about Tarkanian's handling of federally required disclosures have fueled Democratic criticism about the competency of his campaign. His report for the first three months of the year had to be amended and refiled twice with the Federal Election Commission
Republicans, meanwhile, have been trying for months to tear down Horsford, who is the chief executive officer of the Culinary Training Academy and a part-time lawmaker. The National Republican Congressional Committee launched a website that lists "Horsford's rules," suggesting he plays by one unethical set while most people play by another.
The website criticizes Horsford for going on a junket to the Bahamas paid for by PokerStars, an online company seeking Nevada law changes ahead of the 2011 legislative session. It also notes Horsford was caught by a TV station parking in a handicapped space.
"It's not an easy district to win, but we think Steven Horsford is actually a very weak candidate and there are some things he's going to have to answer for," said Daniel Scarpinato, spokesman for the GOP House campaign committee, the NRCC. "It's not a district anybody should take for granted."
On Wednesday, the committee revealed it had reserved more than $1.6 million of TV ad time for the fall campaign in Nevada. The money and ads will be used to help Tarkanian if national Republicans see he is running a strong race and has a chance to win on Nov. 6.
The TV time also could help freshman U.S. Rep. Joe Heck, R-Nev., who is defending his seat against Democrat John Oceguera, Assembly speaker.
National Democrats are preparing to fight for the two House seats as the party targets vulnerable incumbents and candidates in close races to try and retake control of the GOP-led House.
Jennifer Crider, deputy executive director of the Democratic Congressional Campaign Committee, said her group has reserved TV ad time in Nevada, $1.4 million worth to use to support the campaigns of Horsford and Oceguera.
"He's in a good position, but you never take any election for granted," Crider said of Horsford.
Stephens Media Bureau Chief Steve Tetreault and Review-Journal reporter Lawrence Mower contributed to this story. Contact Laura Myers at lmyers@reviewjournal.com or 702-387-2919. Follow @lmyerslvrj on Twitter.