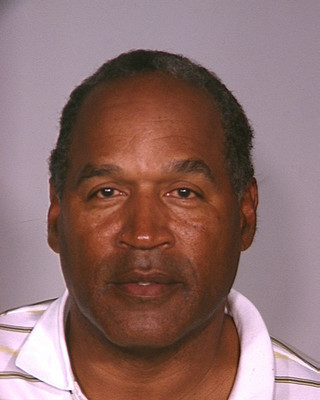 Clark County taxpayers will foot the bill for private investigators working on behalf of two co-defendants in the O.J. Simpson armed robbery case.
At a brief hearing Tuesday, District Judge Jackie Glass approved the arrangement for Charles "C.J." Stewart and Charles Ehrlich, who with Simpson face 12 criminal charges in connection with the Sept. 13 sports memorabilia heist at Palace Station. Glass also approved Stewart's request to pay his lawyers, Robert Lucherini and Jose Pallares, with county funds.
Stewart and Ehrlich had asked for public assistance because they can't afford their legal costs. Stewart, a mortgage broker, has fallen on hard times and can't sell his house because of the real estate slump, and Ehrlich, who lost his job because of the ongoing case, has to take care of his elderly mother and stepfather in Florida, court documents say.
Glass set a $2,500 limit for each defendant's private investigator costs.
Simpson faces a bail revocation hearing today before Glass. Prosecutors allege he violated terms of his release by trying to contact Stewart through his bail bondsman.
The trial in the case is set for April 7.