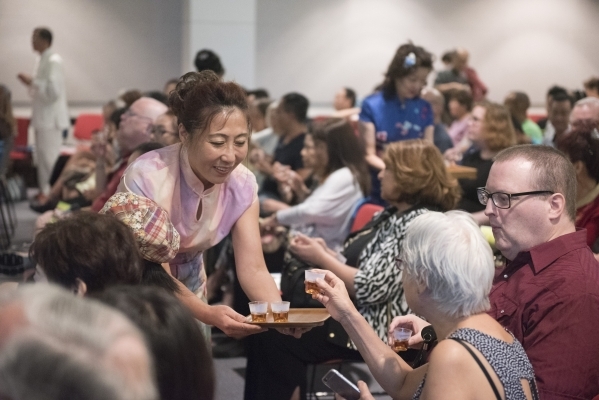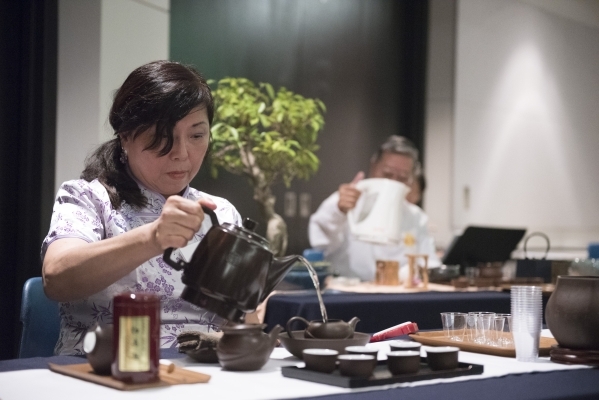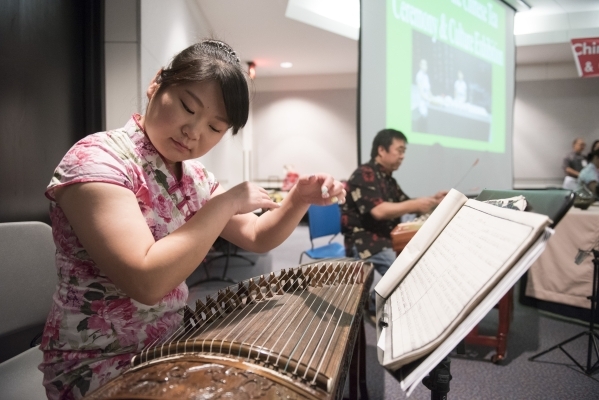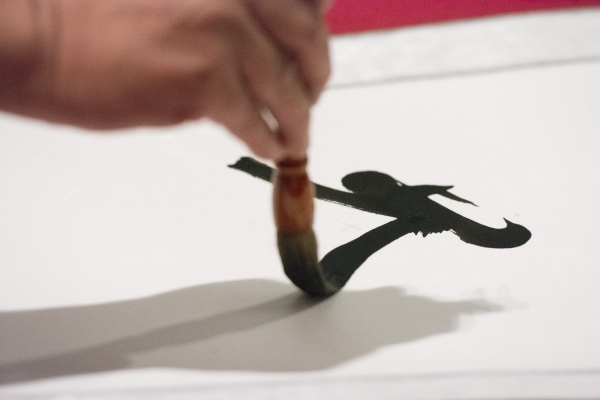 Las Vegas residents Russell and Elvira Gillman headed to the Sahara West Library Saturday afternoon to give their 3-year-old daughter an interesting cultural experience.
The Las Vegas Tea Club hosted, "Chinese Tea Ceremony & Culture Exhibition," to celebrate its fifth anniversary and educate the community on the benefits of tea drinking as well as provide demonstrations on various Chinese art forms.
The Gillmans and more than 100 other attendees were given an insight into how a tea ceremony is conducted as well as a sampling of red oolong and dragon well tea, tai chi performance and calligraphy presentation.
"The culture is interesting," Russell said. "It's also worthwhile to experience something different."
Elvira, who hails from Indonesia, said black tea is enjoyed each morning and after every meal in her home country and she enjoys the hot beverage daily.
"We drink chamomile before going to sleep and different kinds of tea after every meal," she said. "We always have tea in our house."
The Las Vegas Tea Club, which was founded in 2010, boasts more than 200 members who share their tea experiences and knowledge while reaping the health benefits.
Maggie Chen, vice president of the Las Vegas Chinese Cultural Foundation, said teas such as oolong and green have been scientifically proven to help keep people healthy.
"Each tea has different functions and helps reduce health problems," she said. "This event helps let people know that tea is not just a habit but a good thing."
Dr. Myrna Araneta, who drinks Japanese matcha tea daily, said the event is great for the community.
"It raises awareness of the other cultures and that's what it's all about," she said. "Learning from other cultures allows us to be a better country and community."
Though the event was the first of its kind for the club, Chen said the organization hopes to host a similar event once a year.
"The tea club wants more people to know about the art and beauty of the tea ceremony," she said. "It's fun to learn how to prepare and serve tea so we want more people to come out and participate."
Contact Ann Friedman at afriedman@reviewjournal.com or 702-380-4588. Find her on Twitter: @AnnFriedmanRJ