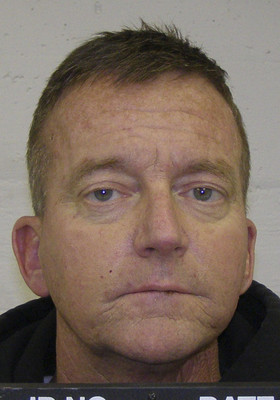 Boulder City police detectives filed new charges against a middle school teacher and youth soccer coach found with thousands of photos and videos of child pornography in his home.
In addition to the 64 counts of possession of child pornography, police are charging 46-year-old Charles Richard "Rick" Rogers with three counts of using a minor in the production of child pornography, two counts of sexual assault with a minor under 14 and three counts of lewdness with a child under 14.
Authorities are also asking for parents of young boys who had contact with Rogers in the last 10 years to contact detectives.
RoseAnn Miele, a spokeswoman for Boulder City and the police department, would not say whether the victims were Rogers' students. He is a teacher at Garrett Middle School and has been a soccer coach in Boulder City for more than two decades.
Miele said the new charges were filed after detectives began poring over the evidence seized from Rogers' home last week.
"They have only just scratched the surface," she said.
The Boulder City police investigation began March 25 after Henderson police received an anonymous envelope with three electronic storage devices and a note saying they came from Rogers' home, according to the teacher's arrest report.
On one thumb drive, investigators found several photos and 10 pornographic videos, which included scenes of men with boys about 7 to 10 years old and lesson plans and other school materials with Rogers' name on them, the report said.
Police searched Rogers' home and found a photo album with more than 50 images of child pornography in a drawer under his bed, the report said. Rogers admitted to having the photos at his house, the report said.
Miele said the department is trying to identify some of the victims in the videos and is encouraging parents to contact Det. Michelle Isham at 293-9376. Miele said parents should also have a photo of their child available to e-mail to the detective.
Contact reporter Lawrence Mower at lmower@reviewjournal.com or 702-383-0440.