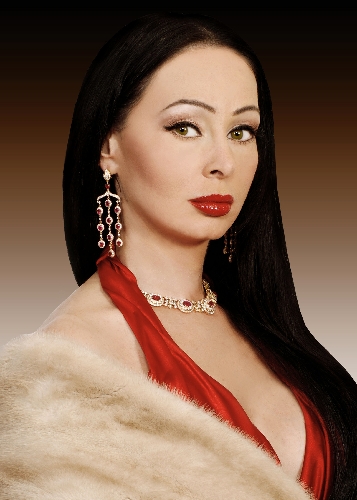 Jaymes Vaughan has watched the Chippendales' demographic dramatically change in a matter of weeks.
"I came out of the theater the other night and there was a line of 10-, 11- and 12-year-old girls with their parents, waiting for autographs and pictures," Vaughan said.
Team Chippendales, made up of Vaughan and James Davis, are pursuing the $1 million first prize in tonight's two-hour finale featuring the final four teams in CBS' "Amazing Race."
Known as Jaymes and James, they have fought back since a first-to-last disaster in the opening episode Sept. 30.
Their unfolding story on the "Amazing Race" has been a boon to the male dance revue that arrived at the Rio a decade ago and moved into their own theater in 2005.
"They are bringing the brand and household name to a whole new generation of fans," said Kristen Makhathini , general manager of The Chippendales.
Revenue is "way up," said Makha thini. A few feet away groups of tipsy young women, just out of the early show on Friday, swarmed around life-size standups of Jaymes and James, taking photos.
The standup "has gotten a lot of love," she said. Feel free to think about the inappropriate possibilities.
Frisky 20-somethings aren't the only ones showing up in the boutique.
Recently an 11-year-old named McKinley dropped in and asked whether there was any chance she could get a glimpse of Jaymes or James.
The show was under way, but Makhathini asked McKinley and a woman who appeared to be her grandmother to wait.
With luck, Makhathini thought she could get an autographed photo for the smitten pre-teen.
It turned out to be McKinley's lucky night. Davis was in between numbers and rushed over to the boutique for a quick introduction that included photos and an autograph.
Before leaving, McKinley draped some green Mardi Gras-like beads around the necks of the cardboard Jaymes and James.
"She said it was for good luck," Makhathini said.
Good-luck fan mail has been pouring in from school kids, who include crayon artwork depicting the Chippendales duo.
An all-ages screening finale party – yes, even kids are welcome – is being held at 8 p.m. at The Martini, 1205 S. Fort Apache Road.
It's also a benefit for Jaymes' father, Ed Vaughan, who is battling cancer.
Is it a big hint that Jaymes and James have the night off for the big finale?
JACOBS SKIPPING PREMIERE
Entertainment reporter Alicia Jacobs won't be joining her castmates at today's screening party for TLC's incendiary reality show, "Sin City Rules."
"Who wants to sit in a theater and watch others watch somebody get annihilated?" Jacobs said Friday.
She'll be on the red carpet from 6 to 7 p.m. but is skipping the premiere get-together, which will be shown via a 7 p.m. East Coast feed.
Jacobs plans to leave The Venetian after the red carpet and watch the West Coast airing at 10 p.m. with friends at Regency Towers in Las Vegas Country Club.
"Knowing I'm going to get lambasted and humiliated, I'd rather be doing it with friends," she said.
She wants no part of the opening episode, which features an onslaught of personal attacks directed at Jacobs by caustic Lana Fuchs, Billionaire Mafia CEO and designer.
Fuchs plays her Russian diva role to the hilt.
But, hints Jacobs, "I will say at the end of the day, the good guys will win. It's just a painful journey to get there."
She confirmed her seven-year estrangement from Dr. Loring Jacobs is heading for a divorce sooner rather than later. She went public with it on Friday during an interview with the KKLZ-FM, 96.3 morning show team of Mike O'Brian, Jim Tofte and Carla Rea.
SIGHTINGS
Unsuccessful Republican presidential candidate Mitt Romney and wife Ann, ringside guests of Nevada State Athletic Commission chairman Bill Brady at Saturday night's Manny Pacquiao-Juan Manuel Marquez fight. Marquez won by knockout late in the sixth round Saturday. … Tom Hanks and wife Rita Wilson at Cut (Palazzo). Also there, Bruce Springsteen and wife Patti Scialfa.
THE PUNCH LINE
Scientists announced they have found the world's oldest dinosaur. It had a collar on it that read, 'If lost, please return to Larry King.' " – Conan O'Brien
Norm Clarke can be reached at 702-383-0244 or norm@reviewjournal.com. Find additional sightings and more online at www.normclarke.com. Follow Norm on Twitter @Norm_Clarke. His weekly segment, "Norm Clarke's Vegas," airs during the "Morning Blend" on KTNV-TV, Channel 13 every Thursday.