Team gives up hunt for Fossett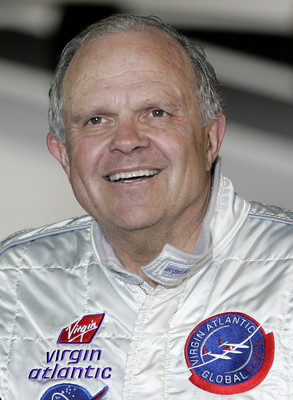 By BRENDAN RILEY
CARSON CITY — A team of elite athletes and expert mountaineers has ended a weeklong hunt for Steve Fossett, finding no sign of the missing adventurer or his plane, but eliminating miles of rugged terrain from areas that still must be searched.
The 10 searchers, headed by Canadian geologist and adventure racer Simon Donato, 31, packed their gear Saturday after taking a day to explore a steep canyon in Nevada's Wassuk Range, dominated by 11,239-foot-high Mount Grant.
That followed six days of hiking in the Sweetwater Mountains and Bodie Hills to the west, on the state's border with California.
"We didn't find what we were looking for, but we covered a lot of land that can basically be crossed off the (search) map now," team member Greg Francek said by phone.
"We were looking for wreckage probably the size of one or two shopping carts; and it's hard to describe the huge scale of the wild, tough country we were in. It's really something."
For their volunteer efforts, the team members got more than blisters, scratches from thick brush, and run-ins with a bear, bobcat, rattlesnake and scorpion.
They also won praise from local authorities whose lean budgets prevent them from the sort of extensive searching that followed Fossett's disappearance last September.
"We appreciate any help from anyone who has a desire to go out," said Lyon County Undersheriff Joe Sanford.
"I truly believe this thing will come to a close through an outdoorsman.
"We simply don't have the resources or the funding to continue to go out and look unless we have a solid lead. Up to that point, we are truly relying on individuals," Sanford said.
"It's great that they have the wherewithal and the interest to keep this thing alive."
In late August, Robert Hyman, a Washington, D.C., investor and alpinist, plans to bring in up to 15 climbers, mountain guides and others with backcountry expertise to search near Hawthorne.
Fossett gained fame for his scores of attempts and successes in setting records in high-tech balloons, gliders, jets and boats.
In 2002, he became the first person to circle the world solo in a balloon.