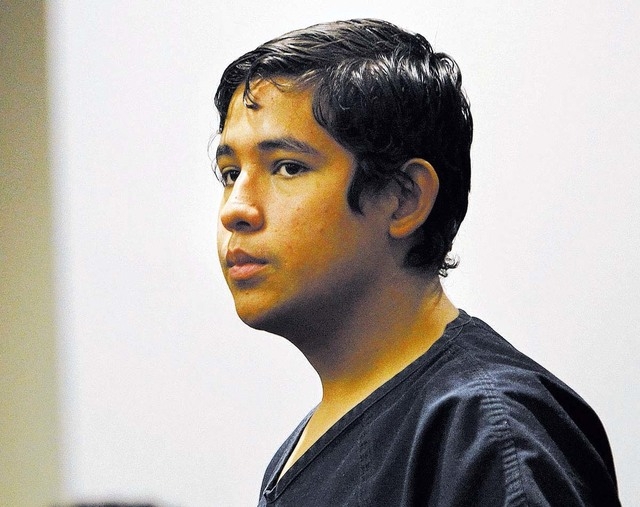 A Henderson teenager pleaded not guilty to charges he stabbed to death his mother and 9-year-old brother in District Court on Monday.
Adrian Navarro-Canales, who was charged as an adult, faces two counts of murder for the September slayings of his brother, Cesar Navarro, and his mother, 40-year-old Elvira Canales-Gomez. Navarro-Canales, who is being represented by the Clark County public defender's office, entered the plea before arraignment hearing master Melisa De La Garza.
Henderson police found the bodies in the family's apartment in the 11000 block of South Eastern Avenue, near Sunridge Heights Parkway, on Sept. 20.
After receiving an anonymous tip, police saw Navarro-Canales sitting alone on Sept. 25 at a food court near the Strip and Tropicana Avenue. He was arrested without incident.
A trial date will be set at a Dec. 3 hearing before Judge Valorie Vega.
Contact reporter Francis McCabe at fmccabe@review journal.com or 702-380-1039.