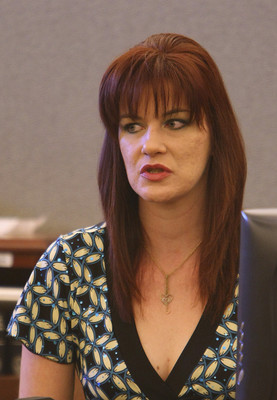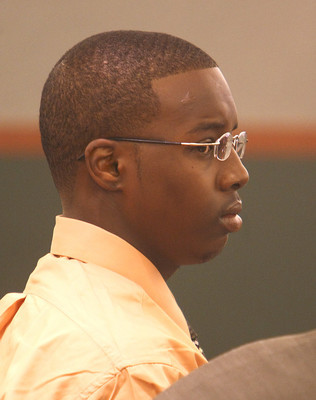 Tracy Hilliard's long and often frustrating battle for justice ended Thursday when a judge sentenced the teen who shot her twice in the back during a robbery to spend at least four years in prison.
"I was surprised and happy to see that he would have to answer for what he did," she said.
The bullets that wounded Hilliard damaged her liver, colon, small intestines and kidneys. She still suffers from nerve damage.
District Judge Michael Villani sentenced 19-year-old Ryan Royal to spend four to 12 years in prison after he pleaded guilty to robbery and conspiracy to commit robbery.
Hilliard's case started in June 2006 when she was walking home from the store with her 13-year-old daughter near Vegas Drive and Tenaya Way. Two young men approached Hilliard, and her daughter became nervous. But Hilliard said she told her daughter not to prejudge people.
At that moment, one of the young men said he was going to rob her. One of the assailants pulled out a .38-caliber handgun, pointed it at the mother and daughter, and then shot Hilliard twice in the back.
Hilliard said the assailant ran away "like a little girl."
Hilliard, who underwent major surgery, said it was a miracle she was not killed or paralyzed.
Las Vegas police arrested Royal, who was 17 at the time, and another man and accused them of robbery. They were suspected of carrying out a series of random street robberies in the valley with two other men.
Although Hilliard and daughter Brittany could not visually identify Royal at the time, Hilliard now thinks Royal was the one who shot her in the back.
The district attorney's office initially charged Royal with attempted murder, but that charge was dropped after Las Vegas Justice of the Peace Douglas Smith sided with defense attorney Bill Terry and would not allow evidence to be brought up during an evidentiary hearing.
Terry had donated $3,500 to Smith's unsuccessful 2004 campaign for Nevada Supreme Court and represented Smith in a complaint before the Nevada Judicial Discipline Commission.
Smith earlier denied that any conflict of interest existed.
When prosecutors could not go forward with attempted murder charges, they brought the case before a grand jury.
Royal later pleaded guilty to conspiracy to commit robbery and robbery.
On Thursday, Royal apologized to Hilliard in court before Villani sentenced him. Royal said that since his arrest, he has become a productive member of society and regretted who he once was.
Prosecutors said Royal has a criminal history dating to 2002. When he was 13, he took a pellet gun to school, and four years later he was caught loitering in connection with drugs, they said. He is an associate of the hybrid gang Squad-Up, they said.
"I was a follower following the wrong people," Royal said. "I became a leader after that."
But his apology did not go far with Hilliard, who said she did not believe Royal had changed.
Hilliard said that she still has health problems and that her daughter was traumatized by having a gun shoved in her face and seeing her mother shot in front of her. The daughter continues to take medication because the stress "tore up her stomach," Hilliard said.
"He's asking for a second chance. He had a second chance when he brought a pellet gun to school. He's had a second, third and fourth chance," she said.
After Villani delivered the sentence, Royal was handcuffed and taken into custody.
"It was a pleasant surprise to see him handcuffed," Hilliard said.
Contact reporter David Kihara at dkihara@reviewjournal.com or 702-380-1039.