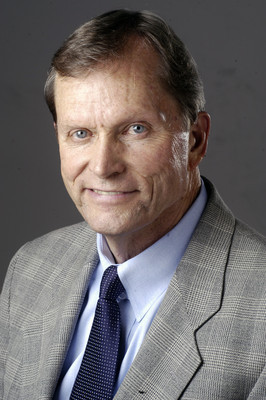 CARSON CITY — Nevada Supreme Court justices face what could be the most critical hearing of their careers today when they listen to lawyers argue whether term limits for public officials are constitutional.
Throw out term limits and justices will be accused of thwarting the wishes of voters, who twice approved the ballot question that placed the term-limits amendment in the state constitution.
Uphold term limits and rule in three related cases that they apply to all candidates elected in 1996, and justices boot out 27-year Clark County Commissioner Bruce Woodbury, Assembly Speaker Barbara Buckley of Las Vegas, and nearly three dozen other elected officials.
The case has drawn almost as much attention as the court's 2003 ruling that legislators did not have to follow a constitutional amendment that tax increases need a two-thirds positive vote in the Legislature before they can go into effect.
That ruling, sought by Gov. Kenny Guinn, led to lawmakers approving a record $833 million in tax increases.
Voters did not forget that decision. Justice Nancy Becker went down to defeat the next time she ran.
Four other justices decided to retire at the end of their terms rather than risk another election.
Nationally known sports oddsmaker Mark Warren predicted last week that justices themselves would be term limited if they declare the amendment unconstitutional.
Warren said that decision would rile Nevadans so much that they would defeat every justice who votes for it.
Warren put the chances of re-election of any justice who decides to overturn term limits at 10-1.
If Chief Justice Mark Gibbons votes to overturn term limits, then his chances of re-election this November are 20-1, according to Warren.
Unlike the justices, Secretary of State Ross Miller won't feel the heat of voters but of long-serving elected officials if justices excise their names from the ballot.
The cases are being heard largely because of Miller's conviction that term limits have gone into effect and they prevent all local and most state officeholders with 12 or more years of service from running again.
"It puts us in a difficult spot trying to remove long-term elected officials, some who are statesmen and have served the public well," Miller said. "But it is what I was elected to do. It is my duty to uphold the constitution."
Nevada's term limits amendment, approved by 70.4 percent of voters in 1994 and 58.3 percent in 1996, is pretty clear-cut:
"No person may be elected to any state office or local governing body who has served in that office, or at the expiration of his current term if he is so serving or will have served, 12 years or more, unless the permissible number of terms or duration of service is otherwise specified in this constitution."
The secretary of state wants the court to rule that 20 elected officials, including Woodbury, and Board of Regent members Howard Rosenberg and Thalia Dondero, are ineligible for additional terms.
But he did not challenge state legislators with 12 or more years of experience who also filed for re-election in May.
A clause placed in the state constitution in 1864 and approved by voters that year allows Assembly Speaker Barbara Buckley, D-Las Vegas, and 12 other long-serving legislators to seek a final term in November, according to the secretary of state.
One of Buckley's District 8 opponents, Republican Kevin Child, disagreed with Miller and filed a challenge to her candidacy with the state Supreme Court.
His lawyer will be in court today.
Those who won't be in the oral argument hearing are lawyers for Buckley, Woodbury and most of the other challenged candidates.
They all have filed statements saying they will not challenge the constitutionality of term limits.
U.S. Term Limit President Philip Blumel speculated they backed out of the constitutionality debate because they realize voters support term limits and they do not want to be seen as opposing their will.
U.S. Term Limit is a nonpartisan group that supports term limits nationwide.
But those facing ouster had lawyers in court two weeks ago to challenge the moves by Miller and Child to block them from running for re-election.
At the time, the chief justice announced that the state Supreme Court will decide whether they can run again this year at the same time it hands out its opinion on whether term limits are constitutional.
Because justices are holding the hearing today, Blumel fears they have chosen to do the bidding of entrenched politicians who will do almost anything to remain in office.
The court initially decided to rule only on whether term limits applied to candidates elected 12 years ago who are running for re-election this fall, he said.
Blumel did not oppose those two cases, heard on July 1.
The decision in those cases would not throw out term limits, but only determine if they apply this year or in 2010.
Then the court expanded on those cases by scheduling the hearing to determine if term limits are constitutional.
"For the issue to come up now, only when the politicians are finally term-limited, simply demonstrates the lengths those politicians will go to keep their power," said Greg Schmid, general counsel for U.S. Term Limits.
The organization has conducted polls in many states to gauge people's views on term limits. Never has a poll found less than majority support for term limits, Blumel said.
Fifteen states since 1990 have established term limits on state legislators.
Thirty-seven states, including Nevada, and about 90 local governments have imposed term limits on their governors and other officeholders.
But no state has added a term-limits provision since 2000.
In six states, term limits have been repealed, four by court decisions.
Courts in other states have used legal technicalities to toss out term limits.
In Wyoming and Washington, term limits were implemented through state laws. Judges there later ruled term limits represented another qualification on candidates and only by amending the state constitution could additional qualifications be added.
In Oregon and Montana, courts ruled the petitions circulated to place term limits before voters violated their state constitutions because they dealt with more than a single subject.
Nevada's Supreme Court used the same reason in 2006 to throw out a petition circulated by state Sen. Bob Beers, R-Las Vegas, that would have limited the growth in government spending.
But the state law restricting petitions to a single subject was not approved in Nevada until 2005, nine years after voters adopted the term limits amendment.
While Miller doubts the court will rule on technicalities, justices could second-guess their brethren to find an excuse to toss term limits.
When first approved in the 1994 election, term limits Question 9 not only applied to state and local politicians, it also applied to judges.
The Nevada Judges Association sued, contending judges were different than other politicians and their work on the bench improved with experience.
With only Miriam Shearing voting no, the state Supreme Court agreed with the judiciary in a decision early in 1996.
The state Supreme Court severed judges from Question 9 and drew up a Question 9B that applied only to them.
Then judges across the state campaigned for the defeat of that question. It lost by a 3-to-2 margin.
Question 9A, placing term limits on legislators and other officeholders, passed for the second time and became part of the state's constitution.
Unlike other states, Nevada's constitution requires constitutional amendments to be passed "in the same manner" in two consecutive general elections to become law.
Legislative Counsel Brenda Erdoes and Washoe County District Attorney Dick Gammick now argue in legal briefs that Nevada's term-limits amendment is unconstitutional since the question was not approved in the same manner in 1996.
The state Supreme Court did change Question 9 between the 1994 and 1996 elections.
Nonetheless, justices issued an opinion in 1996 that both Question 9's met the "in the same manner" requirement.
"The only change is the ballot proposal is presented to voters in two questions rather than one and there is a greater explanation concerning the impact of term limits on the judiciary," the opinion stated.
But Las Vegas lawyer Georlen Spangler maintains legislative lawyers are taking a new stance contrary to what they have written previously.
At least twice before, Spangler said, legislative lawyers declared term limits on legislators were constitutional.
Spangler said their new stance is "nothing more than a tactical ploy to keep legislators and other state and local officials in office indefinitely, thwarting the will of the electorate by retaining, not eliminating career politicians."
Spangler represents Child.
Although the state Supreme Court did change Question 9 in 1996, the change did not violate the "in the same manner" constitutional requirement, Las Vegas lawyer Dominic Gentile said.
He pointed out that requirement states the language of proposed constitutional amendments must be "identical" both times they receive voter approval.
Gentile argues the amendment was approved in the same manner since both times it pertained to term limiting out politicians after 12 years.
He represents Steve Sisolak, who is running against Woodbury in the County Commission race.
Contact reporter Ed Vogel at evogel @reviewjournal.com or 775-687-3901.