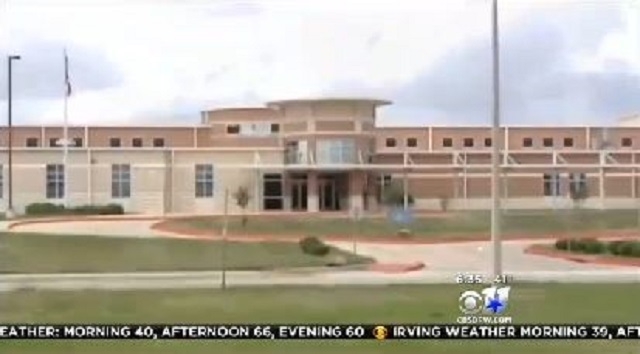 A mother is asking a Texas school district for a policy change after her 12-year-old son's breakfast was thrown in the trash because his account was 30 cents short.
The sixth-grader at Barber Middle School in Dickinson, southeast of Houston, pays a reduced price for school meals. When he got breakfast earlier this week, a cafeteria worker told him his account was 30 cents short and threw his meal in the trash.
The boy called his mother, Jennifer Castilleja, who told the school she would come pay for the meal.
"I said, 'Well, I'm on my way, I'll pay for it,' " Castilleja told KTRK. "And she said no, I would have to bring some money before he could have breakfast."
Castilleja brought her son breakfast and replenished his account, but feels the school's actions were inappropriate.
"There were kids all around him," she said. "I think he may have been a little embarrassed and upset and, of course, hungry."
A Dickinson School District statement said the district is sticking by the school's decision, according to CBS-DFW.
"Dickinson ISD's procedure is that we do not allow student charges for breakfast. Many school districts follow this same procedure," the district said. "Students get a verbal warnings to let parents know once the account starts getting low. Written warnings are sent home to parents before money runs out."
Castilleja said either her son forgot to pass along the warning or she forgot to add money to his account — but that students should be able to charge meals to their accounts in emergencies.
"Or telling the child, we are going to feed you, but go to the office and call your parent and let them know that you need money," she said. "Anything than sending them to class hungry."
Contact Stephanie Grimes at sgrimes@reviewjournal.com. Follow her on Twitter: @steph_grimes