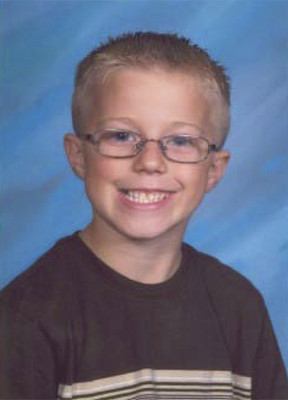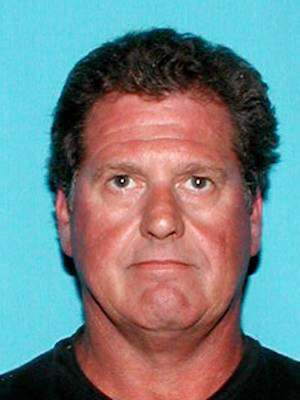 In the Mexican drug trade, kidnapping and murder come with the territory.
Men, women, children, police. No one is immune from their brutal tactics: the kidnappings, the murders, the beheadings.
Such violence has raged south of the border for years, only occasionally creeping north into the United States. But a handful of recent cases, including the kidnapping of 6-year-old Cole Puffinburger from his northeast Las Vegas home, might signal an impending spillover of the brazen tactics commonly used by Mexico's drug cartels, said Fred Burton, vice president of counterterrorism and corporate security at Stratfor, an international intelligence and analysis company in Austin, Texas.
"Organizations in Mexico can order a tactical assault on a house in Phoenix, a kidnapping in Las Vegas or a murder elsewhere in the United States," said Burton, a former U.S. State Department counterterrorism agent.
Although he didn't have first-hand knowledge of the Puffinburger case, Burton said the order to snatch the boy might have come from Mexico in hopes of flushing out the grandfather, who disappeared with millions of dollars in drug money.
Las Vegas police have said the grandfather, Clemens Fred Tinnemeyer, stole millions of dollars from a Mexican drug operation.
"There was on ongoing investigation involving a ton of money, a ton of drugs and a Mexican cartel that was serious about getting that money back," Las Vegas police Lt. Clint Nichols testified Wednesday during a custody hearing involving Cole Puffinburger.
Tinnemeyer was arrested shortly after the kidnapping, and the boy was released the next day following nationwide media coverage and a criminal investigation that stretched across several states and into Mexico.
Such kidnappings and other violent tactics make daily headlines in Mexico, where a struggle for lucrative drug territory has triggered a bloody wave of violence. Already this year, more than 3,800 people, including police, rivals and informants, have been slaughtered in drug-related violence, an annual record, according to the U.S. Drug Enforcement Administration.
And the slayings have become more brutal and public, with a rising number of beheadings. Two weeks ago, an ice chest with four heads was left outside a police station in northern Mexico.
"These cartels have no problem killing police or anyone else who gets in their way," said Las Vegas police narcotics Lt. Marty Lehtinen.
The violence stems from the war between the country's handful of drug cartels, which are battling for control of smuggling routes that allow them to move drugs, cash, weapons and people back and forth across the border, authorities said.
"Everybody wants to be in control, and everybody wants to control the smuggling routes, because they're worth millions of dollars," said Matt Alberto, deputy chief of the Nevada Department of Public Safety.
The cartels have formed two major alliances, with the Tijuana and Gulf cartels on one side, and the Sinaloa, Juarez and Valencia on the other.
At stake is North America's multimillion-dollar drug trade.
Through a network of cells and affiliated groups, the Mexican cartels control the sale and distribution of most drugs, especially methamphetamine, cocaine and marijuana. Nevada's No. 1 import is meth, which is produced in bulk quantities in superlabs in California and Mexico before being smuggled throughout the United States, according to the DEA.
A decade ago, most methamphetamine in the United States was made here, usually in homemade labs in garages, houses, motel rooms and even trunks of cars. But a combination of law enforcement crackdowns and tougher laws limiting access to meth's raw materials has pushed most manufacturing south of the border.
The number of meth labs discovered in Nevada peaked in 1999 with 291. Last year there were 13, according to the DEA.
Mexican drug organizations also control much of the marijuana trade with cultivation operations on both sides of the border. They have traditionally grown large marijuana fields in California, but they appear to be moving into Nevada to take advantage of its sunny climate and abundance of remote terrain, Alberto said.
Within the past three months alone, authorities in rural Nevada uncovered three such operations totaling more than 16,000 marijuana plants.
In the most recent case, three Bureau of Land Management biologists were held at gunpoint after stumbling upon an operation near the Nevada-Oregon border. They were released after about 10 minutes. When they returned with authorities the next day, the five or six men had abandoned the site.
Alberto said the next person who happens upon such an operation might not be so lucky.
When it comes to the drug smuggling network connecting Mexico and the rest of the country, Nevada remains a key transportation gateway, authorities said.
Its location on Interstate 15, which nearly runs to the border and connects to other major highways, make Las Vegas a convenient stopover for drug shipments destined for the rest of the country.
"Las Vegas is a hub city," Lehtinen said.
The major cartels use their networks, including street gangs, to distribute and sell their drugs from coast to coast. The cartels act as drug wholesalers, selling their products in bulk to distributors, which begins a distribution chain that ends with street-level dealers, said Mike Flanagan, head of the DEA's Las Vegas office.
Throughout that chain, violence is used to ensure that all debts are paid in full, he said.
"It doesn't matter if it's at the street level or the bulk level; everyone's accountable, and drugs are a crime of violence," Flanagan said.
That violence includes murders and kidnappings, which have become commonplace in Mexico.
But Stratfor's Burton said the drug-related violence isn't limited to the other side of the border. Drug-related hits and cross-border kidnappings for ransom in the United States already happen on a regular basis, though they rarely make headlines because they involve drug dealers or illegal immigrants, he said.
That has changed in recent months with a number of high-profile cases linked to the Mexican drug trade.
In June, a team of heavily armed commandos with automatic rifles and full SWAT gear raided a Phoenix house, riddling the building with more than 100 rounds and killing one man. The victim was a Jamaican drug dealer who crossed a Mexican cartel, according to Burton.
In February, a 5-year-old boy in Austin was kidnapped from his family vehicle by three men who demanded a $300,000 ransom. After an Amber Alert and intense media attention, the boy was released later that day.
Police said the kidnapping was motivated by a debt owed by the boy's father. They didn't say what that debt was for, but Burton said it was drugs.
Both kidnappings showed that even innocent family members can become targets of the Mexican drug organizations, a change in mentality from the Italian mob and Colombian drug cartels. The cases also showed how such tactics can backfire in the United States.
"Once you start taking children, everyone starts paying attention," Burton said.
The DEA's Flanagan agreed, saying United States authorities wouldn't tolerate such violence, and more law enforcement attention is bad for the bottom line.
"I wouldn't call it good business, at all," he said.
And that's what the Mexican drug cartels are all about.
Contact reporter Brian Haynes at bhaynes@reviewjournal.com or 702-383-0281.
SOURCE: U.S. Drug Enforcement Administration, Congressional Research Service