October 27, 2008 - 9:00 pm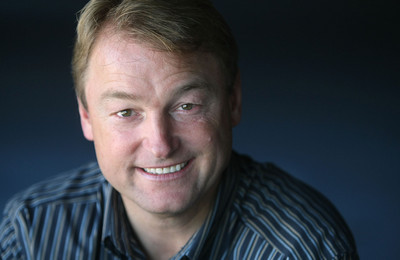 CARSON CITY — Democrat Jill Derby does not see how she can lose her rematch against Rep. Dean Heller, R-Nev., since the economy has gone down the toilet and she considers him part of the crowd that caused the problem.
"Our economy has tanked," said Derby, 68, a former state Democratic Party chairwoman who served 18 years as an unpaid member of the Board of Regents.
"Wherever I go, I ask people if they are better off today than they were eight years ago. Everyone resoundingly says they are not. We need a new direction."
But Heller, 48, considers it ludicrous to tag him as one of those who contributed to the nation's economic mess.
He pointed out he has served in Congress fewer than two years, voted against both budgets proposed by President Bush during that time and voted against GOP presidential nominee John McCain by opposing the $700 billion Wall Street bailout bill.
Heller said he also has voted against $300 billion in tax increases during his term in Congress.
"I have rejected these budgets and tax increases and bailouts that have contributed to our economic problems," said Heller, who served 12 years as Nevada's secretary of state before being elected to Congress in 2006.
But as a member of Congress, Heller is part of the "shovel brigade that has gotten us in this deep hole," Derby asserted during a debate in Elko. Under Bush, deficit spending has been adding more than $400 billion a year to the national debt, she said.
The Heller-Derby contest is a rematch of their 2006 race when Heller won the 2nd Congressional District seat by 5 percentage points.
A Democrat has not won the seat since it was created with the 1982 election.
The 105,000-square-mile district covers the entire state, except for the most heavily populated areas of Las Vegas. It includes Mesquite, the area around Nellis Air Force Base and other parts of Clark County.
A Review-Journal poll of voters in the district early in October found Heller with a 13 percentage point lead, while a Reno Gazette-Journal poll gave him a 7 percentage point lead.
Heller made national news last summer when he said some Republicans in Congress should lose because they have become big spenders, forgetting their principals as fiscal conservatives.
He predicts big business will come back to Congress for another bailout next year and Nevada needs someone strong enough to vote no.
"They are going to ask for a $500 billion bailout within the next six months," Heller said. "The market has lost 15 percent to 20 percent (of stock value) since the bailout. It was the wrong thing to do."
Heller said he could support an economic stimulus package in Congress, but will not commit to backing one before he reads the bill. If such a bill included a tax increase, Heller said he would vote no.
"I understand the frustration of the average citizen," Heller said. "My father had an automotive shop and he said in the '70s and '80s there were tough times and he was never offered a bailout, not that he would have taken one."
Like Democratic presidential candidate Barack Obama, Derby has mentioned during her campaign that she supports tax cuts for the middle class and small businesses.
She also would back an economic stimulus plan if it included funds to repair roads and bridges and the nation's infrastructure.
Derby said she has hope for a victory because of the dramatic changes in party registration since their November 2006 race.
She lost by 12,575 votes to Heller. At that time, Republicans enjoyed a 48,246 registered voter advantage in the district.
Today the Republican advantage is less than 21,000 voters and, for the first time since 1978, Republicans are not the majority party in Washoe County
Heller has insisted Derby would increase taxes by $161 billion, based on his staff's examination of her Web site and the bills she said she would support.
But Derby said she would be a "blue dog Democrat," a fiscal conservative who would not increase spending unless there was a corresponding reduction in another section of the budget.
She maintains Heller has voted against bills Nevadans want and need: opposing a bill to expand a health care program for children; opposing equal pay for women; and opposing allowing Medicare to seek lower-cost prescription drugs.
In response, Heller said the children's health care bill would have increased taxes by $72 billion, including $5 billion that would have gone to children of illegal immigrants.
The equal pay for women bill contained provisions sought by lawyers who would file lawsuits that could bankrupt small companies, he said. He supported legislation to let people secure lower cost drugs from Canada and other counties.
Derby challenged his view that $5 billion in health care benefits would go to children of illegal immigrants, noting the bill specified people had to be legal residents for at least five years to apply.
But a state official involved in Nevada's Checkup program said the bill contained provisions to reduce the documentation required to qualify for benefits.
Because of that, Republicans in Congress maintained $5 billion would go to illegal immigrants. President Bush vetoed the bill.
A former neighbor of Derby's filed a complaint with the Federal Election Commission that charged Heller may have violated election laws by not paying off $363,000 in campaign debt from 2006. He owes much of the money to Mike Slanker, a political consultant.
"That is nothing out of the ordinary," Heller said of the complaint brought by Minden resident Howard Herz, who identifies himself as an independent. "We are paying it off every month."
A decision has not been reached by the FEC.
Heller has raised $1.4 million during the campaign, compared to Derby's $812,000. As of mid-October, he had $405,000 in cash on hand. Derby had $245,000 in cash.
Derby expects younger people, in particular, will support her on Election Day. She said polls showing Heller with the lead are flawed in part because they did not include younger people who only have cell phones.
Secretary of state records show voters 18 to 24 are registering Democratic by a 5 to 3 margin in Reno, the largest city in the 2nd Congressional District.
"Jill Derby is very popular among students," said Troy Melin, president of the student Democrats' organization at the University of Nevada, Reno. "Heller is the incumbent, but I believe students will support Jill."
In contrast, Fred Lokken, a political science professor at Truckee Meadows Community College, said Heller even gained Democratic votes when he voted against the bailout.
"You would think the change in voter registration would help her, but I think Heller will win by a wider margin" than in 2006.
Lokken said there simply has been no "buzz" for Derby.
Heidi Smith, the Washoe County Democrat chairwoman, said Heller will gain additional votes this time from people who voted for former Assemblywoman Sharron Angle, R-Reno, two years ago.
Angle and Heller had engaged in a bitter Republican primary in August 2006 that Heller won by 428 votes.
Angry Angle supporters would not vote for Heller in the general election two years ago, Smith said.
"Dean has the kind of voting record now that they can support," she said.
Contact reporter Ed Vogel at evogel @reviewjournal.com or 775-687-3901.