Three-car accident leaves one dead
February 9, 2014 - 7:17 pm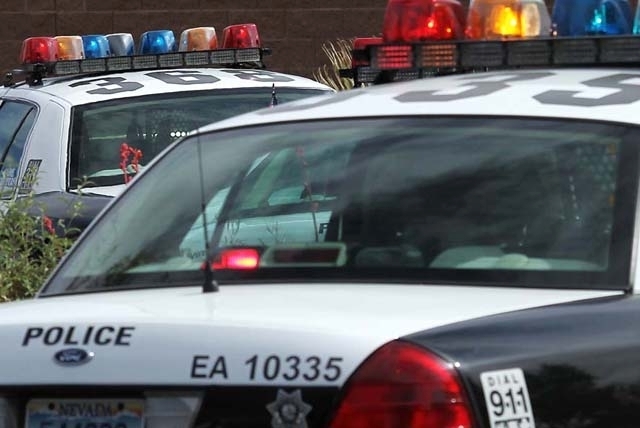 One person is dead after a three-car accident Sunday morning in the northwest part of the valley.
Las Vegas police received a call at 11:10 a.m. about an accident on Durango Drive and Tropical Parkway.
The driver of a Nissan Frontier traveled south on Durango Drive when he ran a red light as he crossed Tropical Parkway, police said.
The Nissan then collided with a 1992 Mustang that was traveling east on Tropical Parkway. The impact caused the Mustang to rotate onto Durango Drive before it struck a 2005 Pontiac Gran Prix, according to police.
The 42-year-old female driver of the Mustang died at the scene, police said. Two teenager passengers in the Mustang were transported to University Medical Center with severe injuries.
The 17-year-old male driver of the Nissan and the 39-year-old driver of the Pontiac did not suffer any injuries in the crash, police said.
Contact reporter Steven Slivka at sslivka@reviewjournal.com. Follow @StevenSlivka on Twitter.