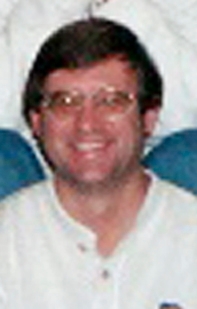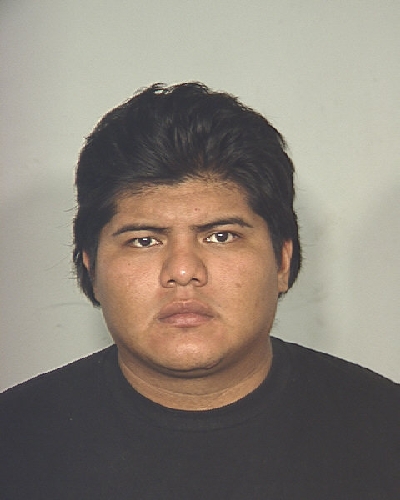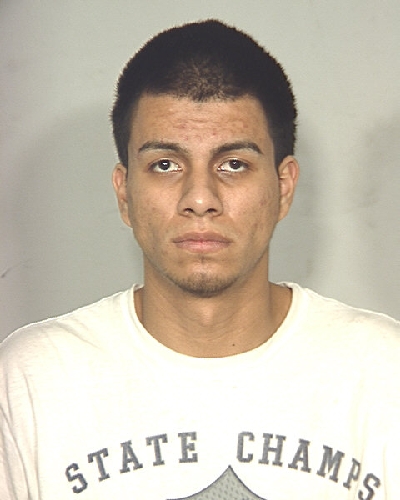 On the same day that Timothy VanDerbosch's family gathered for his memorial service, police announced Saturday they had arrested three suspects in connection with the Eldorado High School teacher's death.
Police accuse Marcos Coronel Castrejon, 20; Saul Favela, 19; and David F. Rosas, 19, of brutally attacking Van­Derbosch last month as he walked to the northeast Las Vegas school.
Detectives also impounded a white Nissan sedan they associated with the crimes.
The victim's older brother, Terry VanDerbosch, got word of the arrests late Friday evening as he worked out details for his brother's service with family in Indiana.
"Finally, it's some degree of closure," he said. "The pain is not as brutal as it was several weeks ago. But just the fact they had gotten somebody was some kind of relief that we felt."
The three suspects are being held without bail at the Clark County Detention Center. Each is charged with one count of murder, one count of conspiracy to commit murder, five counts of robbery and five counts of conspiracy to commit robbery.
Two juveniles also were arrested and booked into the county's juvenile facility for robbery and other crimes related to robberies that preceded VanDerbosch's Oct. 20 slaying.
At a Saturday afternoon news conference, Las Vegas Metropolitan Police Homicide Lt. Lew Roberts said extensive surveillance by the homicide, robbery and repeat offender sections, as well as patrol officers, helped identify the suspects.
"They were preying on people in the early morning hours who were victims of opportunity to them," Roberts said. " He was murdered for no reason."
Robbery Lt. Clint Nichols said Van­Derbosch was a targeted robbery suspect.
"He was beaten, battered, chased, beaten and battered some more," Nichols said.
"The robbery was a secondary act; it was just, 'Let's find someone to confront.' We're still in the middle of the investigation and still trying to put the pieces of the puzzle together."
Police said VanDerbosch was walking to school from his nearby home around 5:30 a.m. when he was beaten and left unconscious on the street, where he was accidentally run over by a passing car.
Eight days after celebrating his 50th birthday, VanDerbosch died at University Medical Center from blunt force trauma in a "crush injury" to his chest, according to the Clark County coroner's office.
The teacher's robbery in the inter­section of Washington Avenue and Betty Lane was one of four violent acts committed that morning by the same group.
Police said 10 other people were beaten and robbed that morning in the east and northeast valley.
"I'm happy we arrested these street thugs," Roberts said. "This was a horrible crime."
In addition to the Oct. 20 robbery spree, police believe the same group may be responsible for the beating and robbery of a man and a woman near Lake Mead and Los Feliz boulevards about 4:30 a.m. Oct. 28.
Police said three of the men drove away in the victims' gold 2003 Cadillac DeVille.
The fourth followed in a dark-colored — possibly blue — Honda Accord.
Roberts said the investigation is on­going, but that, "There will be more arrests made."
Anyone with information is asked to contact the police at 702-828-3521 or Crime Stoppers at 702-385-5555 or www.crimestoppersofnv.com.
Contact reporter Kristi Jourdan at
kjourdan@reviewjournal.com or 702-383-0279. Contact reporter Antonio Planas at aplanas@reviewjournal.com or 702-383-4638.