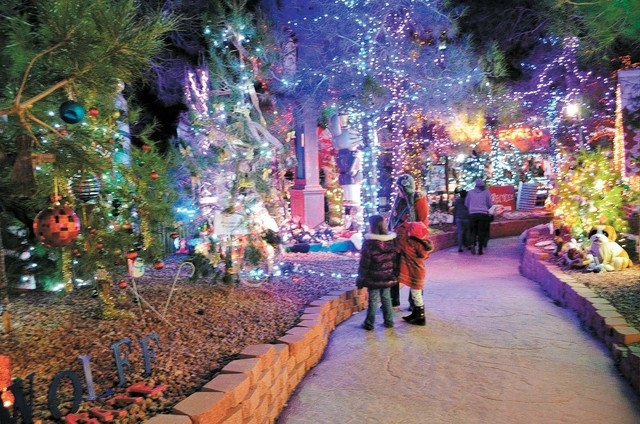 More than 500 tickets to Opportunity Village's Magical Forest were stolen from the nonprofit, which benefits Southern Nevadans with disabilities.
Opportunity Village reported the stolen tickets are worth about $8,000, Las Vegas police spokesman Bill Cassell said.
The nonprofit said they realized the theft occurred when they began receiving emails and phone calls that tickets to the Magical Forest were being sold online.
According to police, the tickets have appeared on Facebook.
The Magical Forest has been operating for 22 years, and until three years ago counted tickets by hand. The group was able to figure out which batch of barcoded tickets was stolen and decommission them.
"If people come with stolen tickets, they won't be able to use them," Opportunity Village's Linda Smith said.
Smith explained that each year thousands of man-hours and hard labor go into setting up the Magical Forest, which opens to the public Friday.
"It's really a bummer," she said. "In the end, you're stealing from people with disabilities."
Tickets to the Magical Forest cost $9 and $11 for adults and children, respectively. Passport tickets, which offer unlimited rides, are $19.99 for adults and $17.99 for children. Cheaper tickets available online might be a scam.
Las Vegas police are investigating the incident.
Contact reporter Wesley Juhl at wjuhl@reviewjournal.com (702) 383-0381. Follow him on Twitter @WesJuhl.