Tiger Woods faces tough call on Jam
November 28, 2010 - 12:00 am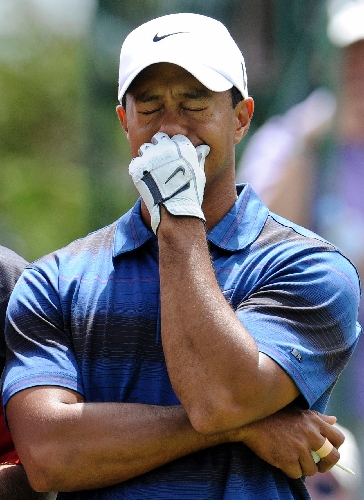 One year after Tiger Woods' stunning fall from grace, a yet-unanswered question is whether he plans to keep his charity foundation's largest fundraiser, Tiger Jam, in Las Vegas.
It's another tough call for Woods, who canceled the event last April in the wake of his infidelity scandal.
Numerous Las Vegas charities that benefited from Tiger Jam could use the help in these difficult economic times.
But would his public relations team, which has been working overtime to rebuild his image, want the headlines that would come with Woods returning to his favorite playground?
A top Las Vegas public relations executive says, "Don't cancel."
"If he is who he says he is, the foundation should come before the scrutiny," said Dave Kirvin, a partner in Kirvin Doak Communications.
"He should raise millions for his foundation and then get on a plane and get out of town," Kirvin said.
Don't give the tabloids ammunition, he said.
"Having this here is the best way, actually, to say, 'The children come first, no matter what they say about me.' Hold it here. Make it bigger than any that have come before it," Kirvin said.
Woods, the world's No. 1-ranked golfer until earlier this month, hasn't returned to Las Vegas since the scandal broke over Thanksgiving last year.
ANCHOR AWAY
KVVU-TV, Channel 5 reporter and weekend anchor Stefanie Jay has been suspended by the Fox affiliate after being arrested and booked on a charge of driving under the influence.
The Nevada Highway Patrol confirmed that Jay, 27, whose real last name is Jednoralski, was stopped last Sunday at 5:30 a.m. She was pulled over in the Henderson area, according to several sources.
Adam Bradshaw, the station's news director, wouldn't comment, other than to say, "It is the policy of FOX5 Television not to comment on personnel issues. In keeping with that policy, I cannot confirm or deny the information you have."
THE SCENE AND HEARD
A new musical tribute about Rock and Rock Hall of Famer Ruth Brown is wrapping up a weekend engagement today at the West Las Vegas Library Theater. Written by her son, Ron McPhatter, and Sheree Ealey, "Layers of Love" is the story of the relationship between Brown and Clyde McPhatter, founder of The Drifters and a fellow Rock and Roll Hall of Fame member. Brown, who died Nov. 17, 2006, lived here for more than a decade and was a regular headliner at the Bootlegger Bistro. The pre-tour preview is free and starts at 2 p.m.
SIGHTINGS
Kelly Ripa and Mark Consuelos, having lunch with their sons at Society Cafe (Encore) on Saturday. At other booths: Regis Philbin and his wife, Joy, and Jimmy Kimmel, in town for the first of four tapings of "Live with Regis and Kelly" at Encore Theater today and Monday. … Director Nora Ephron, dining at SW Steakhouse (Wynn) on Saturday with a group that included Elaine Wynn. … "Hercules" star Kevin Sorbo, with his family at "Viva Elvis" at Aria (CityCenter) on Friday. He has a new movie, "The Santa Suit," on the Hallmark Channel. … Victoria Beckham, with friends at Barry Manilow's show (Paris Las Vegas) on Saturday. … Actress Teri Hatcher, at Manilow on Friday.
THE PUNCH LINE
"Wants to bring peace to Pakistan, Afghanistan, and Jenniferanistan." — From David Letterman's Top Ten Signs The Taliban Leader You're Negotiating With Is An Impostor
Norm Clarke can be reached at 702-383-0244 or norm@reviewjournal.com. Find additional sightings and more online at www.normclarke.com.