Titus denies playing favorites within party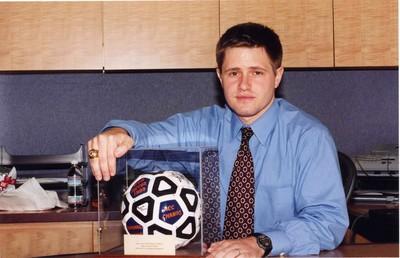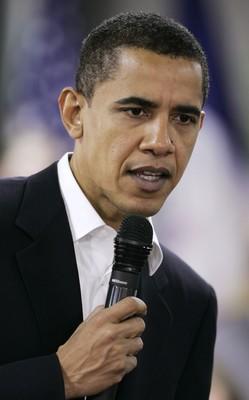 At the March 31 meeting of the state Democratic Party's Central Committee, state Senate Minority Leader Dina Titus was working to get certain candidates elected to state party offices, several meeting attendees reported.
The reported effort was less than successful: Each of the three candidates lost by a 2-to-1 margin.
Several members who were at the meeting said on condition of anonymity that they were approached by Titus or people acting on her behalf and urged to vote for Randy Soltero for first vice chair, Gay Kennedy for treasurer and Bud Orange for secretary of the party.
Soltero got 33 percent of the vote to Sam Lieberman's 67 percent. Kennedy got 27 percent to Jan Churchill's 73 percent. And Orange got 30 percent to A'shanti Gholar's 70 percent.
Titus denied having taken sides. "I stay out of those internal elections completely," she said. "I didn't officially endorse anybody."
Pressed on whether, despite making no official endorsement, she was working behind the scenes or through aides to get Soltero, Kennedy and Orange elected, Titus replied, "Are you deaf?" Pressed further, she said, "I don't have an unofficial capacity."
She pointed out that Lieberman and Soltero both helped with her gubernatorial campaign last year and Gholar is a former student of hers.
Party spokeswoman Kirsten Searer confirmed that Titus didn't officially endorse candidates and said Titus inquired about whether a spot could be found for Lieberman or Soltero on a caucus of the Democratic National Committee. The party's first vice chair gets a DNC vote, as do caucus members, so Titus was hoping to secure voting positions for both of them.
Lieberman, however, acknowledged that despite his longtime friendship with Titus, she appeared to be working for Soltero and against him.
"I would have hoped that Dina would have remained more neutral in my race," he said. "I sometimes felt that I was running against Team Titus. But I want to move forward, and I look forward to working with Dina and (state Sen.) Steven Horsford on the Democratic National Committee."
MAKING COMPARISONS
As questions have circled during the past week about the fact that his wife was on the payroll of a Nevada company whose interests he was promoting as a congressman in 2004, Gov. Jim Gibbons has repeatedly alleged that in this regard, he was no different than Senate Majority Leader Harry Reid, D-Nev.
He told the Review-Journal's John L. Smith, among others, that Key Reid, a lawyer and Harry Reid's youngest son, had represented Sierra Nevada Corp., the Sparks-based technology company whose pursuit of federal defense contracts was supported by both Gibbons and Reid.
However, pressed to substantiate that statement, the governor's spokespeople and lawyers could provide no evidence that Key Reid did work for Sierra Nevada.
Key Reid worked for the Washington office of the Nevada law firm Lionel, Sawyer & Collins from March 2002 to December 2003, according to the firm. He left partly because of questions raised in the Los Angeles Times about lobbying ties held by members of Harry Reid's family.
Lionel, Sawyer registered to lobby Congress on behalf of Sierra Nevada on nondefense issues in July 2004, according to congressional records.
However, the Nevada-based law firm also provided legal representation to the company from July 2002 through 2005, according to the firm. In addition to Key Reid's work for the firm, eldest son Rory Reid remains a Las Vegas-based partner, and Leif Reid, who lives in Reno, left the firm in February 2006.
Key Reid did not return calls seeking comment. Leif Reid said, "I've never done any work for them (Sierra Nevada). I don't know anything about the company."
Similarly, Rory Reid said, "I'm not aware that I've personally done any legal work for Sierra Nevada."
Harry Reid's spokesman Jon Summers said Gibbons' insinuation that the Reids and the Gibbonses were in the same situation didn't hold up.
"It's a stretch to say that these two things were in any way alike," he said. "She (Dawn Gibbons) was on the payroll. She was directly paid by the company, as opposed to someone working for a large firm that may have done some work for the company."
HEALTH ISSUES
Edward McGaffigan has withdrawn his offer to resign from the Nuclear Regulatory Commission, saying there has been "significant improvement in my health prospects" as he battles cancer.
McGaffigan, the longest serving member on the five-seat safety commission, caused a stir in January when he told reporters the Yucca Mountain project was deeply flawed and "it may be time to stop digging."
The remarks were heralded by Yucca critics while the Energy Department rushed to defend its efforts to build the Nevada nuclear waste repository.
McGaffigan, fighting metastatic melanoma, said in January that he would step down as soon as a successor could be put in place.
He has been a commissioner since 1996.
But on March 27 he sent President Bush a one-sentence letter asking that his offer to resign be withdrawn, citing a health improvement. NRC spokeswoman Elizabeth Hayden said McGaffigan has undergone gamma knife surgery and is still undergoing radiation and chemotherapy treatments.
Senate Majority Leader Harry Reid had been looking for a replacement for McGaffigan, a Democrat. But Reid now "is glad that Mr. McGaffigan's health has improved to the point that he feels comfortable staying on the job," spokesman Jon Summers said.
At the Energy Department, spokesman Craig Stevens said: "We are all thankful that Commissioner McGaffigan's health has improved, and we look forward to working with him and the other NRC commissioners as we continue our legally mandated responsibility to get Yucca Mountain opened."
PRESIDENTIAL CAMPAIGN WATCH
Two Democratic presidential candidates made moves in Nevada last week: Barack Obama opened an office in Las Vegas, and Chris Dodd got his first Nevada staffer.
Obama's office is on East Flamingo Road near McLeod Drive.
Dodd's Nevada state coordinator, Joe Zepecki, starts work today. In 2004, he was the Wisconsin-based regional director for Wesley Clark's campaign, and since then has been a consultant with a Washington direct mail firm, 360 JMG.
LOBBYIST UPDATE
In keeping with the Political Notebook's promise to update readers with the results of the NCAA basketball pool many Carson City lobbyists participated in, the winner was Mike Alonso. He pocketed $720 in the winner-take-all format.
Alonso, a lawyer-lobbyist for Jones Vargas, took the lead in the last rounds from his big brother Alfredo, a lobbyist for Lewis & Roca. Alfredo Alonso said he was disappointed, but "I always wish my brother well. When he does win on occasion, it makes me happy."
Mike Alonso fired back, "I'm really sad I beat Alfredo. He was adopted, so I always try to let him win things."
The brothers' parents deny the adoption allegation, but Alfredo doesn't physically resemble the rest of the family, Mike Alonso said.
Stephens Washington Bureau Chief Steve Tetreault contributed to this report. Contact political reporter Molly Ball at 387-2919 or MBall@reviewjournal.com.