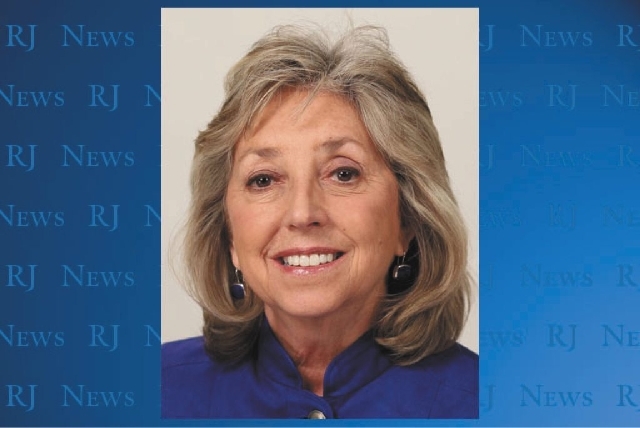 WASHINGTON — Rep. Dina Titus will depart Sunday for a weeklong trip to Israel as part of a congressional delegation that will meet with senior Israeli and Palestinian leaders, her office said Friday.
Rep. Steny Hoyer, D-Md., the House minority whip, is heading a group of 37 lawmakers on the trip, which is being paid by the American Israel Education Foundation, which organizes travel each summer for members of Congress.
The delegation is scheduled to meet with Israeli Prime Minister Benjamin Netanyahu and Palestinian President Mahmoud Abbas during the week.
A detailed itinerary was not being released for security reasons, according to Titus spokeswoman Caitlin Teare.
Congress recessed Friday and will convene again on Sept. 9.
The Nevada Democrat traveled to Israel during her previous 2009-10 term . On this trip, she will be accompanied by her mother, Betty Titus, Teare said.
The American Israel Education Foundation is a charity affiliated with the American Israel Public Affairs Committee, the leading lobby group on U.S.-Israel relations.
Contact Stephens Washington Bureau Chief Steve Tetreault at stetreault@stephensmedia.com or 202-783-1760. Follow him on Twitter @STetreaultDC.