Tobler, Chandler win seats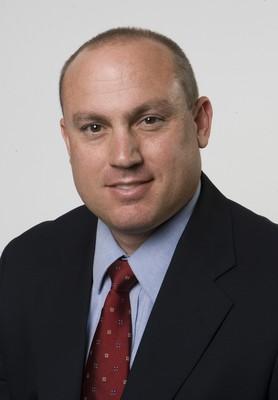 An unresolved drunken driving charge proved too much to overcome for incumbent Boulder City Councilwoman Karla Burton.
Four months after her arrest, Burton was bounced from office on Tuesday by challenger Travis Chandler, a patent attorney and outspoken critic of the city.
Chandler won with about 54 percent of the vote to Burton's 46 percent, according to unofficial results from Tuesday's general election.
"I feel pretty good," Chandler said.
Meanwhile, the race to replace longtime Boulder City Mayor Bob Ferraro turned out to be not much of a race after all.
City Councilman Roger Tobler took nearly 60 percent of the vote to crush fellow councilman Mike Pacini. The 41-year-old Tobler will replace Ferraro, who is retiring after 31 years on the council.
"I'm tickled that I got that much of the vote," said Tobler, who operates a family owned hardware store in Boulder City, where he has lived since he was 3. "I'm grateful to the community for entrusting me with the position, and I think it's great that I get to work some more with Mike."
Pacini, 39, will remain on the council to serve out the last two years of his third term.
Tobler's election creates a minor political dynasty in Boulder City. His father, Heber Tobler, served as mayor in the late 1970s.
Dennis McBride, executive director of the Boulder City-Hoover Dam Museum, said this marks the first time a relative of a former mayor has been elected.
It is unclear how large a role Burton's arrest may have played in her defeat, but several voters mentioned it.
"It was a factor. People would talk to me about it," Chandler said.
Tobler described Burton as "a great lady" who accomplished a lot during her time on the council, but he said there is little doubt that her arrest probably cost her the election.
"I think it was a big factor to people," he said.
A message left for Burton late Tuesday was not immediately returned.
Boulder City police arrested her on Feb. 6 at a gasoline station on U.S. Highway 93 after she failed a field sobriety test.
According to police records, a blood test administered an hour later showed her blood-alcohol content at 0.287 percent, more than 3 1/2 times the legal limit for driving. The blood sample also contained traces of a prescription muscle relaxant that is not supposed to be taken with high quantities of alcohol.
Burton later told the Review-Journal she exercised "terrible judgment" that night and was getting help for her drinking.
She pleaded not guilty to the drunken driving charge last month. The case is scheduled for trial Oct. 17.
Burton was first elected to the City Council in 2003.
In the April 3 primary, she finished second as the only incumbent in a 10-candidate race for two seats on the council.
Top finisher Linda Strickland received enough votes in the primary to win her seat on the council outright.
2007 Municipal ElectionsNews & voter info
BOULDER CITY QUESTIONS ANSWERED
Boulder City voters narrowly defeated a proposed land sale that would have helped fund the city's share of a new water intake at Lake Mead.
The measure, which called for the sale of 30.6 acres near the city-owned Boulder Creek Golf Course, came within 42 votes of passing.
The city has to come up with as much as $25 million to cover its share of a so-called "third straw" that will allow water to be drawn from deeper in Lake Mead.
In somewhat of a mixed message, voters gave the city approval to spend up to $25 million on the intake pipe. At present, however, the fund contains only a fraction of that money.
"I guess that means we're going to have to find some other way to pay for it," said Travis Chandler, who won a seat on the City Council on Tuesday.
By a 98-vote margin, voters also rejected a request to spend $2.5 million in capital improvement money to expand and remodel the building that houses the Boulder City Police Department.
The city's fire department fared better, winning approval to spend up to $850,000 from the same fund to buy a new ladder truck.
Almost half of Boulder City's registered voters took part in the election.
REVIEW-JOURNAL