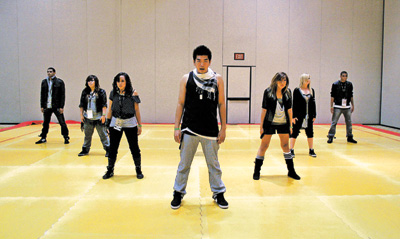 The state medical board delayed a disciplinary hearing for Dr. Dipak Desai, whose clinics are linked to the Las Vegas hepatitis outbreak, after learning last week that the doctor suffered a severe stroke.
The hearing had been set for September but was postponed after the Nevada State Board of Medical Examiners reviewed medical records that showed Desai was unable to aid his defense.
The 58-year-old suffered the stroke, his second in less than a year, in California within the past two weeks, said Tony Clark, the board's executive director.
A new hearing was set for February.
The medical board's complaint accuses Desai of malpractice, saying he performed procedures on three patients who contracted hepatitis C at the Endoscopy Center of Southern Nevada.
Monday
Term limit rage
University system Regent Howard Rosenberg said he might challenge the Nevada Supreme Court decision that prevents him and 20 others from running for re-election.
The three-term incumbent from Reno said he was so angry he "could kill" over the court's decision, which barred some officials elected in 1996 from running for re-election.
Any legal challenge would head directly to the U.S. Supreme Court.
Tuesday
Speech in Sparks
In a campaign speech in Sparks, Republican John McCain said the country needs to open its coastline to oil drilling, build more coal-fired plants and build nuclear power reactors to help wean itself of foreign oil.
In a town hall meeting with about 1,250 cheering attendees, the presumptive Republican nominee also expressed a view at odds with some in the GOP: that climate change is a reality that must be addressed by reducing greenhouse gas emissions.
Wednesday
Crash at red flag
Air Force Lt. Col. Thomas A. Bouley died when his F-15D Eagle fighter crashed in a remote swath of the Nellis Air Force Range, about 150 miles northwest of Las Vegas.
The pilot from North Las Vegas was flying with a Royal Air Force exchange pilot observing from the back seat during Red Flag air combat exercises. The exchange pilot survived the crash and was cooperating with investigators.
Thursday
'I feel like a himel'
Brittney Bergeron Himel, the 16-year-old who was paralyzed in a knife attack in Mesquite, was officially adopted by her foster parents after a five-year court battle.
Brittney was paralyzed and her 3-year-old sister was killed in the attack by two Utah siblings angry that the girls' mother's boyfriend sold them fake methamphetamine.
Friday
Echelon delayed
Economists revised the valley's economic outlook downward amid news that construction of Boyd Gaming Corp.'s $4.8 billion Echelon resort on the Strip will be delayed up to 12 months.
The delay comes on the heels of news that MGM Mirage's CityCenter has run into $3 billion in financing hurdles.
Analysts say the double-shot of bad news could erase optimistic expectations for the souring local economy and housing market.
Week In ReviewMore Information
watch audio slideshow